Clarke Energy has been awarded the contract by Energy Developments Limited (EDL) to engineer, procure and construct (EPC) the expansion of a Waste Coal Mine Gas (WCMG) Power Station at their Moranbah North WCMG Power Station in Central Queensland, Australia. The facility will utilise gases liberated during the mining process which would otherwise have been flared. These gases will now be used to generate electricity and reduce operational costs.
Contract signature: Clarke Energy signs contract to expand Queensland coal gas power plant by 18MW
Carbon reduction: Facility will help prevent the release of mine's gas into the atmosphere which will now abate a total ~1.3 million tonnes per year of carbon
Resource monetisation: Using gas produced during mining for electricity supply to the local grid helping generate additional revenues for EDL
EDL is an international provider of low carbon emission energy and remote energy solutions.   EDL currently manages an international portfolio of 800MW of power generation facilities in Australia, the United States and Europe, utilising a range of fuel sources operating in four main areas: waste coal mine gas, landfill gas, natural gas and diesel.  EDL is committed "To being a leading international provider of sustainable and innovative clean energy and environmental solutions"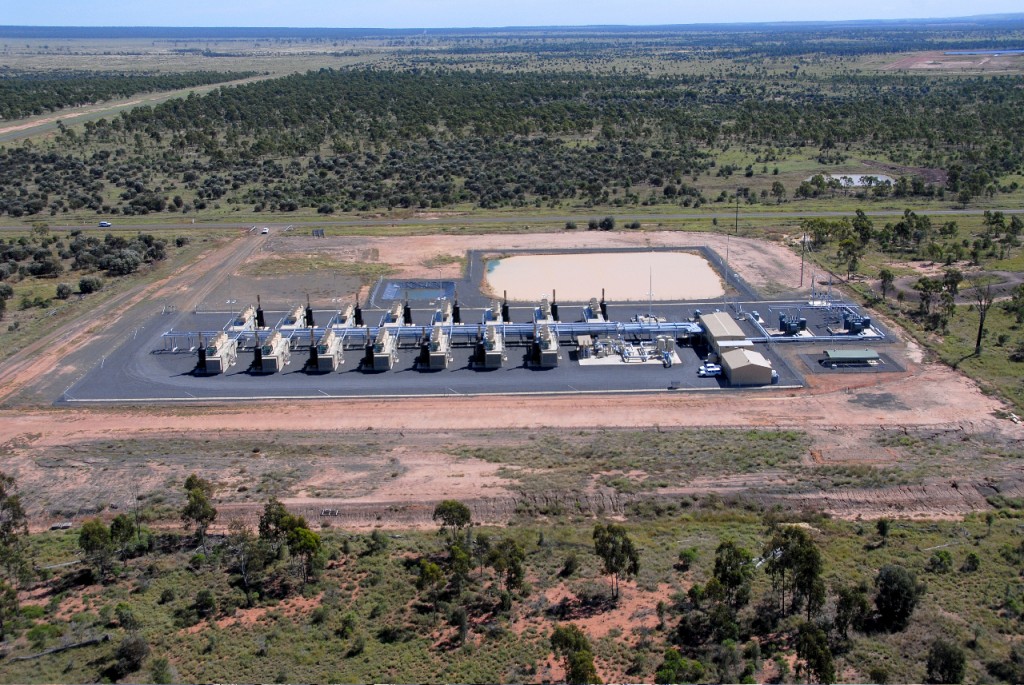 The development will bring a number of benefits to the local area. The plant is a distributed generation facility that will benefit the local electricity transmission network. By providing distributed generation the power plant will reduce constraints on the local network.  There will be jobs creation in the local area, both during construction and also to support the long-term operation of the plant. The utilisation of the gas for the generation of electricity will help prevent its release into atmosphere. The total carbon emission avoidance for the facility will now total over 1.3m tonnes CO2 equivalent per annum.
The award of this project reaffirms the selection by EDL of GE's Jenbacher gas engine technology and the Clarke Energy model for EPC contracts as the preferred delivery choice, particularly in the waste coal mine gas arena where Clarke Energy have held a significant market share since 2006.
Clarke Energy worked closely with EDL in the provision of the feasibility study and specifications for implementation of an additional 18MW generation plant at their existing 45MW Moranbah North WCMG Power Station in Central Queensland. Clarke Energy was also contracted in late 2007 by EDL to undertake the initial turnkey design and construction of the existing 45MW power station, consisting of 15 Jenbacher 3.0MW gas engines, each with electrical efficiencies in excess of 43%. This expansion phase will include an additional 6 Jenbacher gas engines, increasing the nominal net output of the installation to 63MW.
The power station is driven by GE's Jenbacher J620 gas engine generators packaged locally by Clarke Energy producing up to 3.041MW net electrical output.
Each gas engine is packaged in individual, pre-engineered 'plug-and-play' containerised modules which include all of the required ancillary components such as: noise attenuation, ventilation, engine cooling, fire and gas detection and engine control compartments. This factory tested engine and pre-commissioned package is a cost effective solution, reducing the time required for onsite assembly and commissioning.
The award of these 6 units, takes the total number in Australia packaged now by Clarke Energy to in excess of 225, demonstrating the proven successful delivery method for this application.
Clarke Energy will also design the gas pre-treatment and conditioning equipment. Station electricity is generated at 11kV then stepped up to 66kV via transformers within the switchyard prior to connection to the main overhead transmission grid. Clarke Energy will integrate the new engines output with existing high voltage services, as well as connection to existing fuel gas supply.
Energy Developments Managing Director Greg Pritchard, stated:
"Expanding EDL's Moranbah North WCMG Power Project confirms EDL's ongoing commitment to growing our power infrastructure portfolio, and highlights the value and ongoing growth opportunities embedded in the Company's long term commercial relationships with our blue chip customer base.  We were pleased to award the EPC contracts for the expansion to Clarke Energy, who successfully delivered the EPC components for the existing power station in 2008."
Managing Director/Main Board Director of Clarke Energy Greg Columbus commented:
"EDLs proactive approach to coal mine gas will enable them to expand their existing Jenbacher gas engine fleet by 18MW to 63MW. The benefits include the generation of additional revenues, improved safety and avoidance of 1.3m tonnes of carbon emissions per year."
For more information please contact:
Allan Frederick, Business Development Manager
allan.frederick@clarke-energy.com
Tel.      +61 (0)8 8290 2100
For more information on EDL, please visit www.energydevelopments.com.au