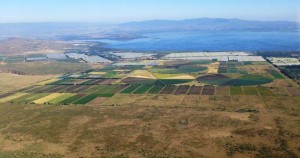 Tropical Power, a developer of biogas and solar plants in Africa, has signed a deal with Clarke Energy to supply the first two containerised Jenbacher biogas engines in Sub-Saharan Africa.  The units will be supplied to an agricultural biogas plant located at a farm near Lake Naivasha, in Kenya. 
Pioneering development for biogas in Kenya

– First biogas engines supplied to by Clarke Energy and GE Power & Water into Sub-Saharan Africa.

Waste to power

– Biogas will be produced from an agricultural anaerobic digester processing wastes to give power and fertilizer.

Renewable & sustainable power

– 2.4MW of renewable electricity to be produced in rural Kenya providing power to the local farm and surrounding area, enough to power 5-6,000 typical homes.  The engines will operate in a combined heat and power (CHP) configuration increasing the overall plant efficiency, through the recovery of heat which will displace diesel normally used in the heating of greenhouses at the farm.
The anaerobic digestion facility will produce biogas, originating from the digestion of food processing wastes coming from the surrounding farms.  The technology used in the biogas plant's design is a novel, advanced technology licensed from Germany.
Clarke Energy is contracted for a turnkey project to supply, engineer and install the CHP generators.  The biogas will be fed into 2 x J420 Jenbacher gas engines from GE Power & Water.  The engines are specially configured to operate at the high altitude of the project at nearly 2,000 metres above sea level.  The gas engines will be configured for cogeneration, with surplus heat recovered as hot water and used for biogas plant process heating and for heating adjacent greenhouses.  The biogas engines will be supplied as containerised units for operation in hot and tropical countries.  Containerisation facilitates the ready 'plug-and-play' deployment of the units.
Economic development in Kenya leads to strains on the local power distribution network.  Creation of biogas using waste materials will deliver the reliable production of fuel.  In turn, using this gas in the Jenbacher gas engine will facilitate consistent supplies of power to the local area.  Surplus power will be supplied to the local electricity grid, helping to stabilise local electricity supplies.  Reliable power helps to ensure consistent business operations and hence is a driver for economic growth and performance.
Anaerobic digestion is an established technology in Europe and Asia for the treatment of biodegradable wastes and for the production of renewable power, though there are few examples of large commercial anaerobic digestion facilities in Africa.  This first for Clarke Energy and GE Power & Water, demonstrates the ability of this technology to provide continuous reliable and sustainable power on the African continent.
Mike Nolan, Operations Director at Tropical Power, has significant experience of power generation in Africa.  Mike sees great potential for biogas to help power in the African continent – especially when used in combination with solar power.  Solar power can provide daytime power, with biogas being stored for use at night and when it is cloudy.
Following the signing of the contract to purchase the CHP gas engines from Clarke Energy Mike Nolan said 'We selected Clarke Energy to supply these biogas engines on the basis of their experience of operating in Sub-Saharan Africa, along with a technical solution that offered high electrical efficiency and robust performance using biogas at high altitude'.
Following the success of its Nigerian business, Clarke Energy established an East African base in Dar es Salaam, Tanzania in 2012.
Haydn Rees, Clarke Energy's Managing Director expressed his views on the project 'We are delighted to be supplying gas engines to our first biogas project in Sub-Saharan Africa.  This project demonstrates the viability of biogas as a power source in Africa to deliver significant supplies of power to the region.'
Clarke Energy will provide support to Tropical Power, training operators with gas engine operation and maintenance.  The more demanding maintenance procedures will be supported by Clarke Energy's East African service hub.
The biogas engines are scheduled for delivery to Kenya in the last quarter of 2013.
The project will be delivered using a combination of European technology and local content originating from local suppliers and operated by Kenyan nationals.
Clarke Energy Contact                                                  
Alex Marshall, Group Marketing Manager, Clarke Energy
alex.marshall@clarke-energy.com
+44 7917 066 242
Senator Point, South Boundary Road, Knowsley Industrial Park, Liverpool, L33 7RR
Notes to Editor
Clarke Energy
Clarke Energy was established in 1989 in the UK as an engine service provider. Since this time it has grown strongly focusing on engineering, installation and maintenance of gas-fuelled power plants. These power plants typically range in size from 0.3-50MW and Clarke Energy's global installed base is in excess of 2,750 megawatts electrical output across 12 countries. Clarke Energy recently recorded record profits and a turnover of £207million and now employs in excess of 800 people worldwide. In 2012 ECI Partners acquired a minority stake in Clarke Energy.
Clarke Energy is an authorised distributor and service provider for GE's Gas Engines business. GE's Jenbacher gas engine is manufactured in Austria and is specialised to accept a range of different fuel gases.
These engines have a range of different applications including:
Captive power plants – A captive power plant is a facility for the production of electricity that is dedicated to an individual facility. They often are able to operate in island mode operation (i.e. independently of the local electricity network and can help deliver stable supplies of power if the national grid is unreliable). If operated in a cogeneration configuration they are characterised by high efficiency and low emissions relative to straight electricity generation.
Renewable power production – Gas engines can be used to convert renewable gaseous fuels into electricity and heat. These fuels include biogas produced from the anaerobic digestion of waste, sewage gas and landfill gas.
Flare gas / associated petroleum gas (APG) – Gas engines can be used to convert gas produced during the petroleum extraction process into reliable on-site power. This helps to reduce environmental emissions associated with the petroleum industry and can give local people much-needed power.
Clarke Energy in Sub-Saharan Africa
Clarke Energy has had a long history in Sub-Saharan Africa with its first sale into Nigeria in 2002 and with an office opening in Apapa, Lagos in 2005. Clarke Energy has since installed over 180MW of gas fuelled power plants on the back of the expansion of Nigeria's domestic gas supplies. Since inception, Clarke Energy's Nigerian operations have expanded and moved to Ikeja GRA, opening a new branch office in Port Harcourt in 2012.
Clarke Energy energy's East African operations are based out of Dar es Salaam in Tanzania.
In Nigeria, Clarke Energy has installed power plants for a large number of major industrial facilities including Diageo (Guinness Ogba and Benin breweries), PZ Cousins, GlaxoSmithKline, Oando, Dunlop and Flour Mills of Nigeria.
These power plants are backed-up and supported by teams of African service engineers who have been trained in Austria and the UK to the highest standards. Clarke Energy's policy of localisation means the employment of local nationals at all levels of the business and ensures development of in-country skills and knowledge.
Clarke Energy has a company policy of localisation and maximising utilisation of quality local content. Clarke Energy employs nationals of the countries in which it operates, training them in gas engine technology in the UK and Austria.
Technical Terms
Cogeneration / Combined Heat and Power (CHP):– The process of converting a fuel into power in the form of electricity and heat. CHP can achieve efficiency levels in excess of 90% ensuring these systems are characterised by low emissions.
Gas engine – A reciprocating gas engine in this instance for the production of power in the form of electricity and useful heat
Captive power plant – A captive power plant is one which is dedicated to an industrial or commercial facility. This provides power in the form of electricity and heat and can be isolated from the electricity grid. This provides the customer with reliable power supplies in the event of grid failure.
Connect with Clarke Energy
www.clarke-energy.com
www.linkedin.com/company/clarke-energy
www.twitter.com/ClarkeEnergy
www.facebook.com/ClarkeEnergy