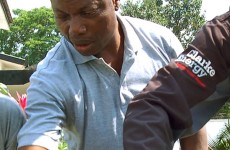 Clarke Energy is pleased to announce it has opened a new office in Port Harcourt, the capital of Rivers State in Nigeria. Port Harcourt is the centre of Nigeria's oil and gas industry. The new office opened in early 2012 and will support our sales and maintenance activities in the area.
The new office is staffed by local employees and is a demonstration of the commitment Clarke Energy has to the Nigerian market.
As the natural gas distribution grid expands, Clarke Energy sees particular opportunities for the generation of more gas powered generation facilities. Natural gas powered generation offers significant cost savings over the use of diesel and can be configured for base-load electricity, cogeneration (including the recovery of useful heat) and trigeneration (combining this with absorption chilling giving cooling water).
Contact details
Clarke Energy, 52 Emekuku Street, Amazing Grace Plaza, D/Line, Port Harcourt, Nigeria
Telephone +234 8075090038, +234 8165486738