Clarke Energy will be working with a network of over 300 businesses to boost the northern economy through skills, innovation, trade, investment and culture.
The partnership is recognition for the continued contribution from Clarke Energy towards the Northern Powerhouse scheme.
Clarke Energy have invested heavily in our after-sales service facilities at -their northern headquarters during 2019.
Knowsley, 11th October. Clarke Energy has become one of the latest member of the UK Government's Northern Powerhouse partnership programme joining a network of over 300 other northern companies. The programme is seen as an essential part of creating the Northern Powerhouse, designed to drive economic growth in the north via investments in skills, innovation, transport and culture.
Clarke Energy are a Northern Powerhouse-based success story as a multi-national specialist in the sectors of engineering, power and renewable energy. Clarke Energy supplies, engineers and maintains high efficiency, renewable and flexible power generation systems. In 2018, Clarke Energy was named as a one of a select group of companies chosen by the Department for International Trade to act as an Export Champion for the Northern Powerhouse. This scheme gives Clarke Energy the opportunity to share their success stories for export and international trade along with providing advice to other local exporters. Earlier this year Clarke Energy were named Large Exporter of the Year at the Northern Powerhouse Export Awards 2019, which recognised the most entrepreneurial exporters from across the North East, North West and Yorkshire.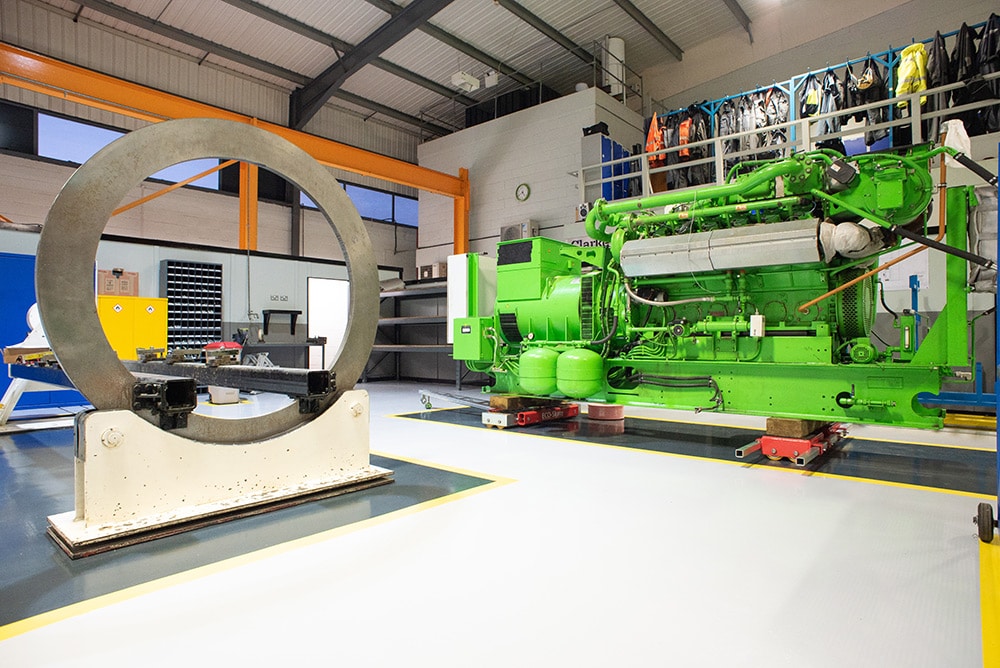 In addition to their successful international trading strategy, Clarke Energy continues to invest heavily in their onsite facilities at their northern headquarters, based in Knowsley near Liverpool. The business is announcing it has conducted a full refurbishment the onsite gas engine Overhaul and Repair Centre. The refurbishment was planned in order to optimise the efficiency and processes of the centre, which in turn increased the number of Jenbacher gas engine overhauls that can be completed by the service team throughout the year.
In support of Clarke Energy's in house training schemes and apprenticeships scheme, Clarke Energy's service department have just completed the installation of a fully operational onsite training engine, to be used by both trainee customers and Clarke Energy staff. This supports the existing gas engine simulator and international training centre at the Knowsley headquarters.
Having an engine on premises allows trainee engineers to test new skills under expert supervision in the real world without fear of causing customer engine downtime. Clarke Energy's own field service apprentices were involved in the stripping down and rebuilding the engine as part of their training to become the Clarke Energy engineers of the future.
"Clarke Energy is based in Knowsley near Liverpool, part of a core region of the Northern Powerhouse. We are pleased to have been selected to participate in the Northern Powerhouse Partners scheme. Demonstrating our commitment to the North we are pleased to announce in parallel significant investment in our headquarters to support our service and maintenance capabilities."

Alex Marshall, Group Marketing and Compliance Director and Department for International Trade Northern Powerhouse Export Champion
"I'm delighted to welcome Clarke Energy as the latest member of our ever-growing network of over 300 Northern Powerhouse Partners, all working together to realise the North's economic potential as we prepare to leave the European Union on October 31st."

"As an international specialist in high efficiency, low carbon and renewable energy power plants, Clarke Energy are well placed to support our vision for a thriving, prosperous and green economy in the North West – backed by over £332.9 million of investment in the Liverpool City Region from the Government's Local Growth Fund." 

Minister for the Northern Powerhouse, the Rt Hon Jake Berry MP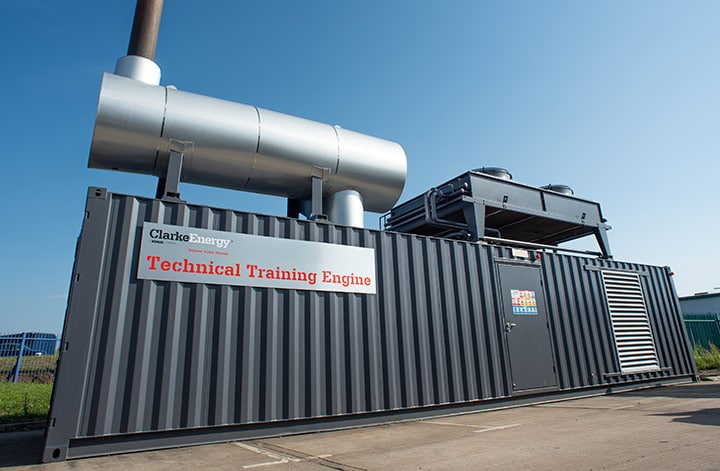 About Northern Powerhouse
The Northern Powerhouse is Government's vision for a more prosperous North with good-paying jobs for hard-working people, better roads and railways, higher-performing schools and world-beating universities.
The Northern Powerhouse Partner Programme is an essential part of creating the Northern Powerhouse.
Government is looking to build a network of partners who all believe strongly in the economic potential of the North and support the need for a combined effort by government and business to realise that potential. There are currently over 230 businesses and organisations signed up to the Partner Programme.
Prospective partners can email [email protected] for more information about the Partners Programme and how to apply.