The largest biogas plant in Romania was developed by Clarke Energy Romania (former TEB Energy Business). Moara Project was designed to function on renewable energy sources to produce biogas from energy crops (field corn refuse). The two Jenbacher Type-4 engines use biogas as fuel to produce electricity and heat in high efficiency cogeneration
The plant is situated on an area of 29.500 square  meters, with a biogas producing capacity of 2MW/h and a total on-site electrical capacity of approx. 3 MW/h.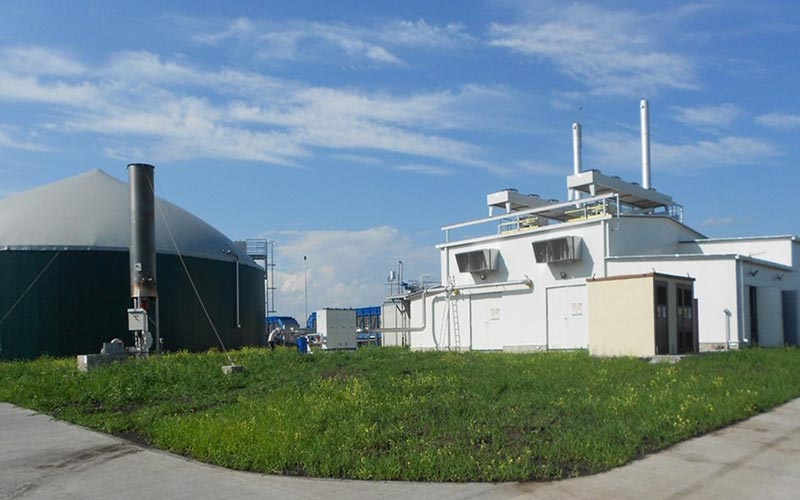 The biogas production station runs continuously, 365 days a year, as it is not possible to stop the fermentation process unless under certain conditions. During the night the biogas is stored in a gas buffer tank . The two cogeneration engines produce electricity and  thermal energy for 16 hours during the day, between 7,00-23,00, with a top biogas consumption of  1600 m³/hour.
The way in which energy is generated consists of two Jenbacher JMS 420 cogeneration units, with a total efficiency of 83,9%.
Electricity is delivered to the national grid, and thermal energy is used in the fermentation process of the raw material.
CERO service team provide the preventive and corrective maintenance of CHP engines, through the service contract concluded in March 2014;
Initially based on energy crop, now the Plant is in process to be of upgrading technology to be able to use organic waste as its main raw material, like food waste and municipal waste.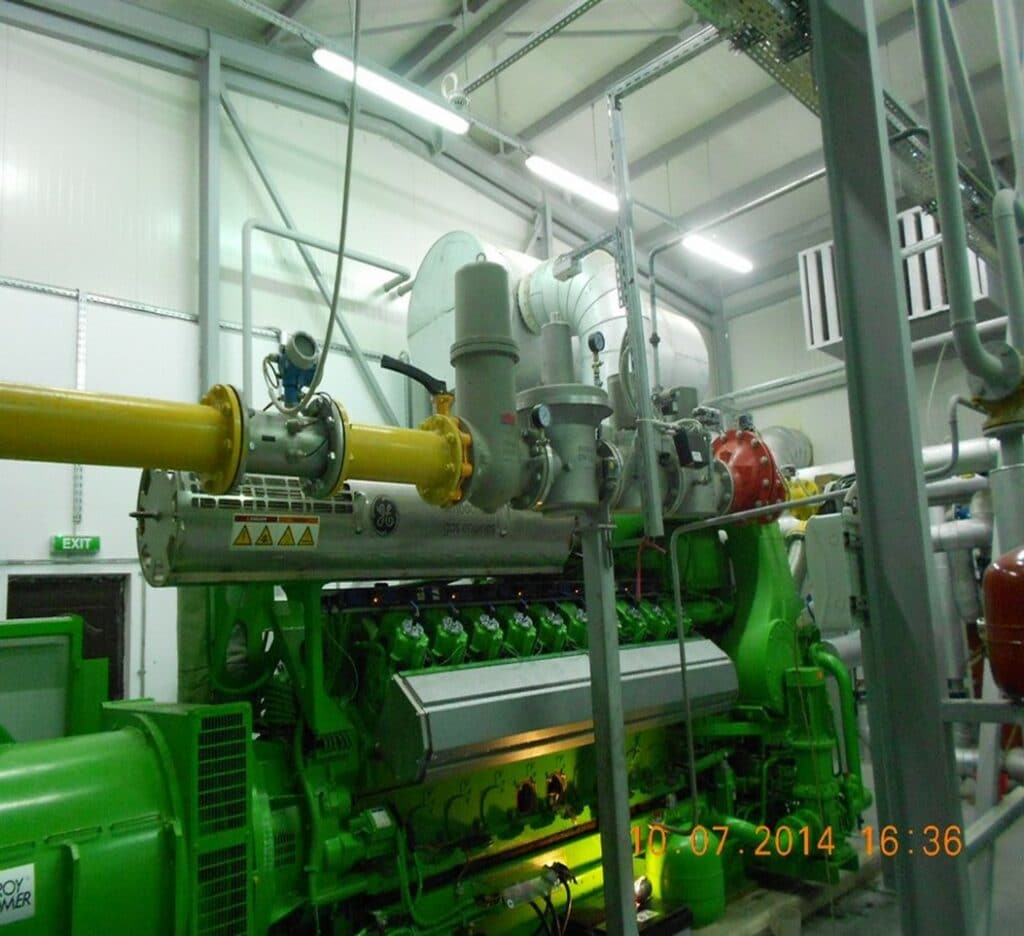 Client: 

ECOTERRA Biogas Moara Suceava

Capacity: 

2,974 MWe

Location:

Moara Suceava România

Commissioning:

March, 2014

Manufacturer:

GE (now INNIO) Jenbacher

Installation By:

Clarke Energy Romania

Type:

2 x JMS420

Primary Fuel:

Biogas from energy crops – field corn refuse and/or animal waste