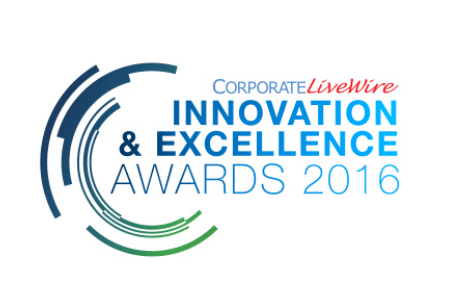 Clarke Energy has been awarded Most Outstanding in Combined Heat and Power (CHP) Projects in the UK in Corporate LiveWire's 2016 Innovation & Excellence Awards.
Sponsored by the INBIA, the Innovation & Excellence Awards give recognition to businesses that are leading the way in their respective industries. With this awards programme, no business is too big or too small. The awards are open to organisations and individuals working in a wide range of sectors around the world.
All winners of the 2016 Innovation & Excellence Awards were subject to a rigorous assessment criteria, carried out by experienced in-house professionals. This ensures that only the most deserving teams, businesses and individuals walk away with one of these prestigious accolades. Award winners gained a place in the awards winners' guide, which will be distributed to over 500,000 businesses and professionals and will be available in all of Swissport's Aspire airport lounges worldwide.
Clarke Energy has worked on many high profile projects such as Nova Victoria Development in London, which with the new Jenbacher gas engines provides environmentally friendlier, more sustainable power and heat for the first phase of the £380 million Nova, Victoria, redevelopment project, an area of London previously known as Victoria Circle. The Shard in London also utilises on of GE's Jenbacher gas engine, engineered, installed and maintained by Clarke Energy. At time of completion the Shard building is the tallest building in the European Union and the second tallest free-standing structure in the United Kingdom.
Most recently Clarke Energy has secured a 44MW sale with a key supplier in Northern Territory Generation in Australia. This was part of a $75m power infrastructure upgrade at its existing Owen Springs power station facility.
This award is one of many achievements that Clarke Energy has been awarded and there is no doubt that this wont be the last as Clarke Energy has a variety of other excellent projects that are lined up for the future.