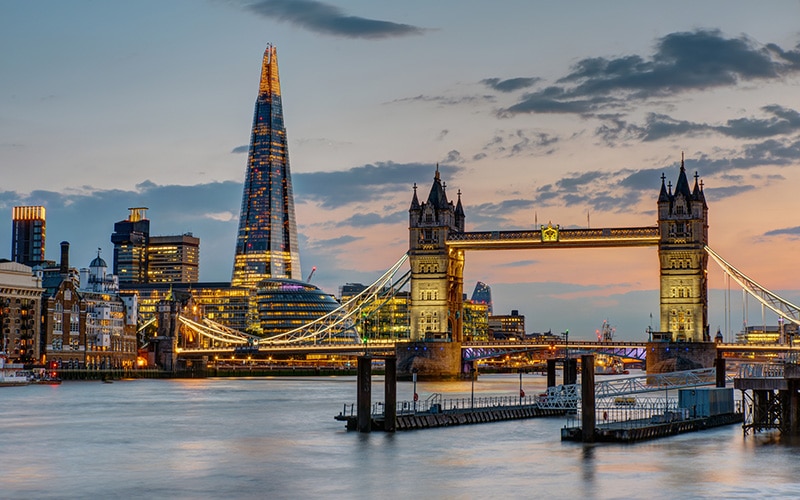 Located in the heart of London, on the south bank of the River Thames, the Shard is a 306-metre glass spire. The Shard will be home to office space, residential apartments, a five-star hotel, retail units and restaurants spread across 600,000ft2 and 72 storeys. The main contractor for the prestigious project is the Mace Group. At time of completion the Shard building is the tallest building in the European Union and the second tallest free-standing structure in the United Kingdom. Mindful of the Shard's environmental impact and in order to maintain the highest levels of energy efficiency, the building is fitted with a natural gas-fuelled combined heat & power plant. The Shard utilises a GE Jenbacher JMS416GS-NL gas engine and the cogeneration facility was engineered, installed and will be maintained by Clarke Energy.
This combined heat and power (CHP) plant will provide both 1.131MW of electricity and 1.199MW of hot water at high efficiency (85.3% total, 41.4% electrical) to the surrounding area. This helps to reduce carbon emissions and contributes to the low-carbon footprint of the building. In parallel this provides significant cost savings versus the separate purchase of electricity and gas from the national grids. The generators are located in the basement of the building and are housed in acoustic enclosures in order to negate the emission of sound from the engines. The gas engines are also characterised by very low levels of NOx emissions (<250mg/Nm3) which is important to achieve the strict air quality requirements in the capital.
Visit the Shard Building Website.
Image copyright 2011 Sellar Group