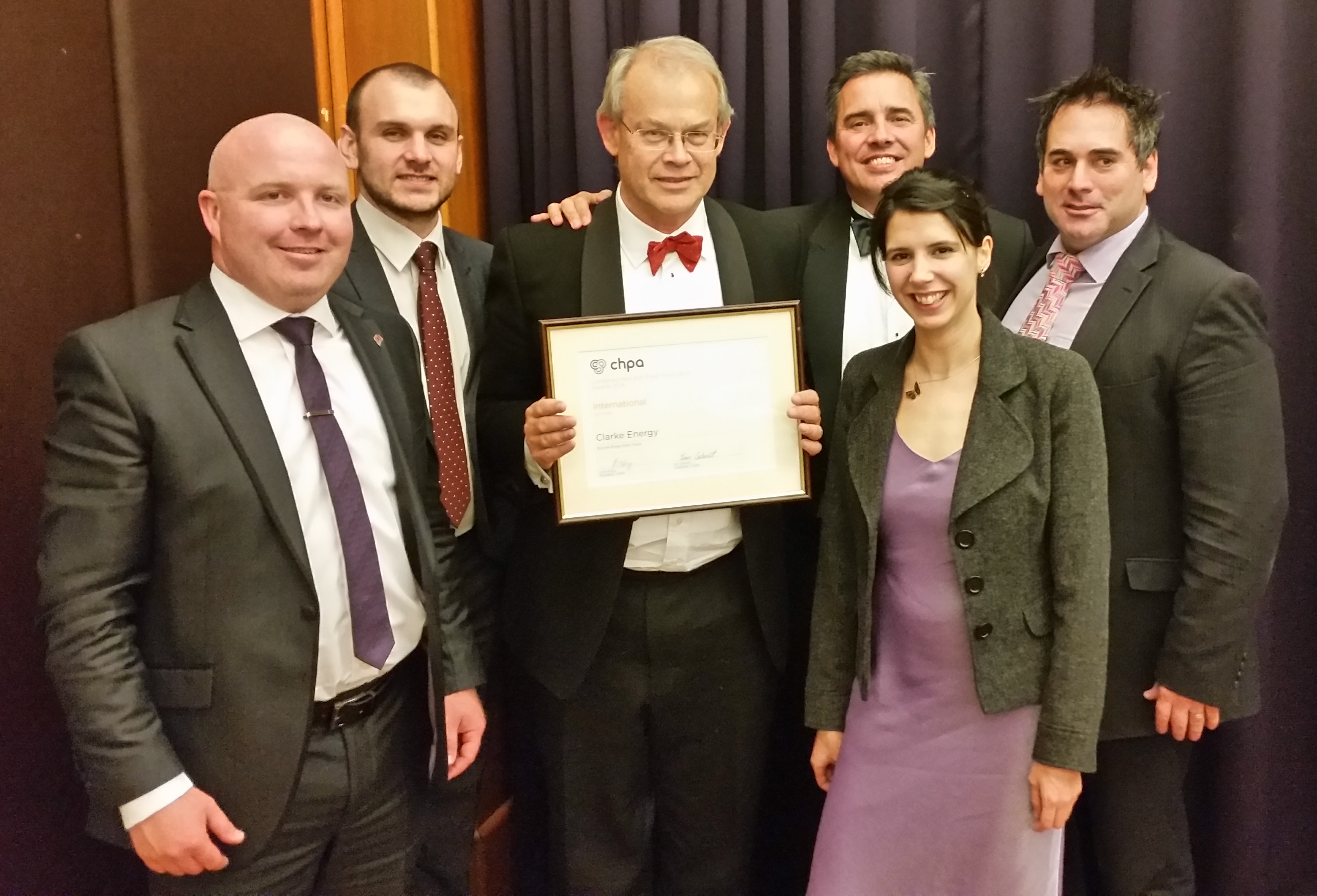 Clarke Energy's biogas combined heat and power (CHP) project for Tropical Power in Kenya has won a new international award. At this year's Combined Heat and Power Association (CHPA) awards 3 Clarke Energy projects were short-listed for the international category, including Guinness Ogba trigeneration plant in Nigeria and Tronox's furnace gas project in South Africa. Tropical Power's project is a biogas plant located at Gorge Farm on the shores of Lake Naivasha in Kenya. The heat from the biogas engines is utilised for a novel use in biological pest control application.
The events took place at Hotel Russell, London on the 4th of November 2014.
To find out more about these projects please contact your local Clarke Energy offices.