Heila Technologies | Microgrids 
Heila Technologies, a KOHLER company, is an MIT-born company dedicated to simplifying the integration and operation of distributed energy resources (DERs) and microgrids. Combining decades of deep theoretical knowledge and practical industry experience, Heila's mission is to reinvent the energy industry from the ground up using DERs as the pillars of a new sustainable, reliable, and equitable grid. Heila's decentralized control and optimization platform provides unparalleled automation and modularity, dramatically reducing system complexity and cost.
The Heila Edge®

Platform
The Heila Edge platform is a modular energy platform that makes it easy to connect and optimize solar arrays, batteries and other distributed energy resources. The platform leverages emergent intelligence to coordinate power assets and build self-managing microgrids and fleets from the ground up.
.  
Intelligent, autonomous and ever evolving
Through game theory, Heila's revolutionary distributed control platform autonomously manages and optimizes resources and, critically, enables a modular microgrid – one where assets can be added or removed seamlessly.

The Heila Edge platform's three key components
.    
The hardware acts as a protocol gateway, aggregator, and distributed controller, creating a seamless experience for installers and developers.

The software provides on-premise and remote data access and also enables users to optimize and automate their operations for any value stack.

The technology-agnostic operating model allows manufacturers, utilities, and developers to avoid vendor lock-in and scale energy systems quickly using the assets of their choosing.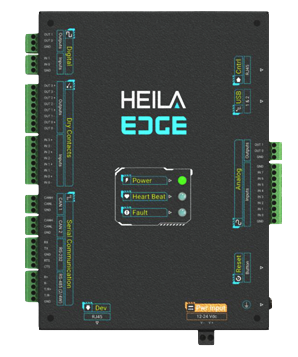 Use Cases 
Islanding and Reconnection

Energy Arbitrage and Demand Charge Management

Demand Response

Grid Services

Incentive Programs Compliance

Wholesale Market Participation

Applications
Residential Aggregation

Commercial and Industrial

Utility Scale
Transitioning to a new grid paradigm
The U.S. electricity system is struggling to adapt to the stresses of climate change and the increasing diversity and scale of distributed energy resources.
The Heila Edge platform makes it possible to develop the grid of the future – one that is more sustainable, reliable, flexible, and equitable.
The Heila Edge platform allows you to provide state-of-the-art controls and optimization tools
Microgrid Integration and Control
Heila supports resiliency applications, including the ability for your customers to automatically island from and re-synchronize with the grid. Because of the local control capabilities, the system can continue to operate even if external communications are lost.
Economic Optimization and Forecasting
Heila's solution enables optimization based on any site's economic objectives, constraints, or preferences, including solar overgeneration recapture, energy arbitrage, peak shaving, and more.
Intuitive User Interfaces
Heila's cloud-based operations platform gives users all the tools they need to configure, operate, monitor, and troubleshoot power assets on-site or remotely.
Data Suite and Analytics
Both on-site and remote data access and control are available. The cloud-based platform provides powerful data visualization, archival, reporting, and exporting tools through an accessible and intuitive user interface.
A Modular Energy Platform
Heila's distributed control and optimization platform provides unparalleled automation and modularity, dramatically reducing system complexity and cost by building systems from the ground up.
Microgrid News and Case Studies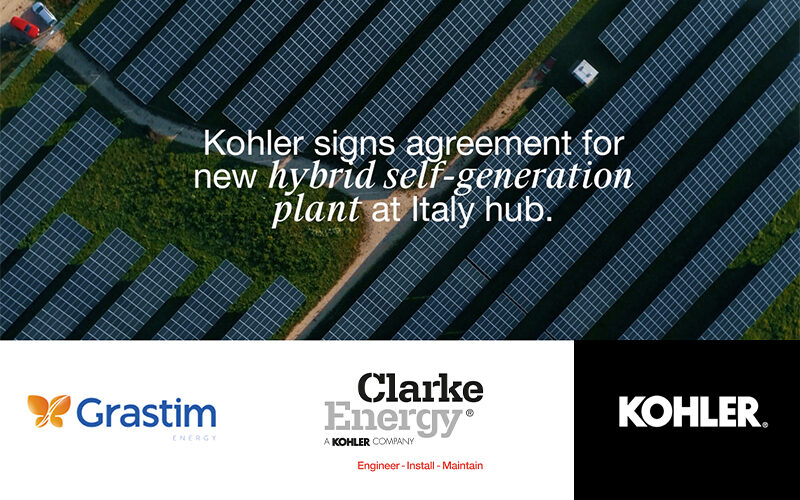 The hybrid power plant will be built at Kohler's Reggio Emilia site, a global hub for engine production.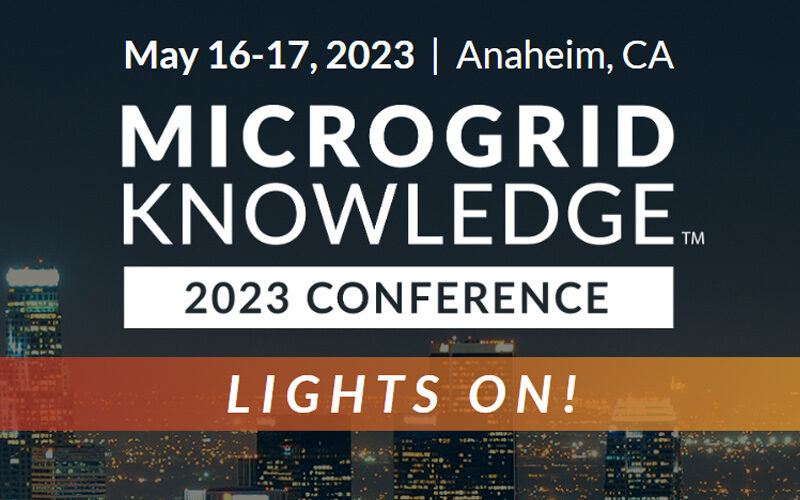 Clarke Energy and Heila Technologies are pleased to be sponsoring and exhibiting at the Microgrid Knowledge 2023 Conference in Anaheim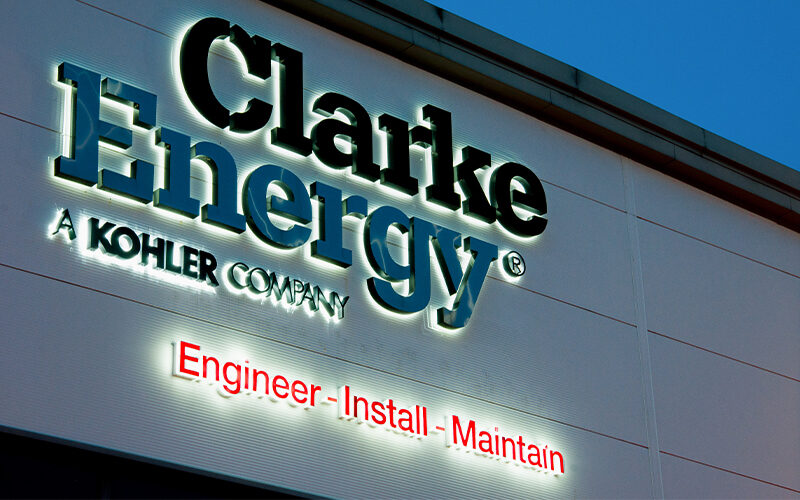 Clarke Energy supplying our most complex microgrid yet at as the company grows to become a full distributed energy solutions business.
Any Further Questions?
If you have any technical questions that need answering, would like to arrange to speak to a sales advisor or book a feasibility study.