What Does Clarke Energy Do?
Clarke Energy is an authorised distributor and service partner for Jenbacher gas engines. We provide added value to the customer by acting as a single point of contact from initial sale, project management, design engineering and installation through to commissioning and long-term, reliable maintenance of gas engine power plant.
Clarke Energy has operations in 27 countries across the globe. We are specialists in cogeneration / combined heat & power (CHP) using gas engines. We have significant experience in a wide range of different renewable and high-efficiency gas applications including natural gas, biogas, landfill gas and coal gases.
Thinking of taking part in an apprenticeship scheme?
Apprenticeships are offered in many of the territories which we operate in.
Within the UK and Northern Ireland and the Republic of Ireland we work directly with colleges to recruit the best budding engineers we can find through rigorous recruitment processes, including assessment days and interviews.
Our 4-year programmes are tailor-made to the individual by ensuring the qualification pathway is right for the apprentice. Before college starts, we bring the apprentices to our head office in Liverpool where they have a 1-week induction, introducing them to the business, meeting other departments and employees and getting to know other apprentices who have also started or who are part way through the programme.
Experienced apprentices act as role models for the new recruits and offer them support and guidance throughout the programme.
Why join Clarke Energy as an Apprentice?
At Clarke Energy we understand the value apprentices bring to the business which is why we invest significant time and money into our programmes.
Our apprenticeship programme has been established for 22 years. During this time, we have fine-tuned it to ensure that our apprentices receive the maximum level of knowledge and skills, not only through qualifications and training, but also through mentoring and exposure to various opportunities across the business.
No matter your location and interests, there may be an apprenticeship scheme that suits you. For more information about your nearest opportunity, please contact our local HR teams.
As an apprentice at Clarke Energy Ltd, I have had the incredible opportunity to immerse myself in the world of engineering and energy solutions. From starting my apprenticeship with the company, I was greeted by a supportive and knowledgeable team that has guided me throughout my apprenticeship journey. Working alongside experienced professionals, I have gained practical hands-on experience in a wide range of areas, from maintenance and repair of gas engines to the installation of power generation systems. Each day presents new challenges and learning opportunities, allowing me to develop a strong foundation of technical skills and problem-solving abilities. My first year as an apprentice at Clarke Energy has been invaluable in shaping my career and skills, and I am grateful for the mentorship and growth opportunities that I have encountered to date. I am looking forward to the coming years.
As an Ex-Work experience for Clarke Energy, I kept in touch over the years and eventually landed a role within the Project Department as a project engineer apprentice. The team has been very welcoming and are open to my ideas and suggestions for solutions and future projects. As I have just completed my first year of college for my HNC it has allowed me to gain a greater understanding of the processes which we use on site and the roles within the project team themselves. While on site I have learned many techniques which has helped me learn for other jobs and to allow me to understand things easier while in college as I have gained the hands-on experience. I have worked all around the UK and Ireland which has been a great experience with working with multiple teams and in very different weather and site conditions. Clarke Energy Ltd has helped me develop my knowledge and skills on site to further benefit my own development and help the improvement of the process on site. With Clarke I have also had a week away with the other apprentices I wouldn't typically work with to learn areas they know better than me and to develop our team building skills which is an essential part of our job roles.
Clarke Energy Awards
In the UK, our apprenticeship programme recognises the hard work, determination, and dedication that our apprentices deliver. We hold an annual ceremony to celebrate the success of our apprentices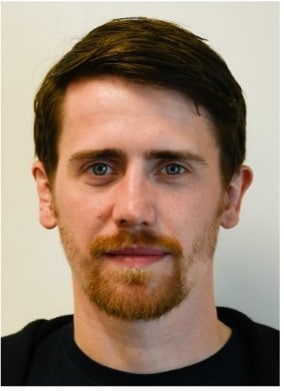 Aaron Walker
James Cartwright Award and Clarke Energy Apprentice of the Year 2022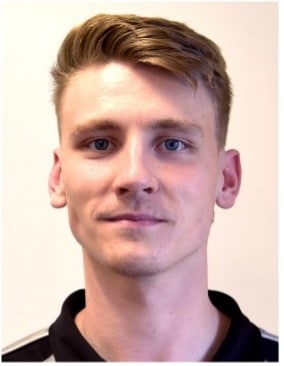 Rhys Williams
Patterdale Survival Award
Recruitment Agency?
Clarke Energy have a Preferred Supplier List which covers all recruitment within the UK and Ireland. We have no current plans to review our supplier list. If we are required to update or review our list, we will reach out to agencies directly. We would kindly ask for recruitment agencies to refrain from contacting Clarke Energy. If unsolicited CV's are sent to Clarke Energy without agreed terms of business in place, we reserve the right to contact any potential candidates. Thank you for your co-operation.