Clarke Energy will be exhibiting at the 3rd UK CCUS & Hydrogen Decarbonisation Summit: Implementation on Wednesday 4th & Thursday 5th May 2022 at The Holiday Inn City Centre Birmingham
Clarke Energy Product and Market Development Manager Adam Wray-Summerson will be presenting at 16:45 on day 2 on the topic of "Gas Engines: What does the Future Hold" which will explore the evolving role of gas engines and other carbon saving technologies as we transition to a sustainable and net-zero world.
The UK CCUS Hydrogen Decarbonisation Summit will showcase how carbon capture storage (CCS), carbon capture utilisation storage (CCUS) and hydrogen can decarbonise the energy intensive sectors and transport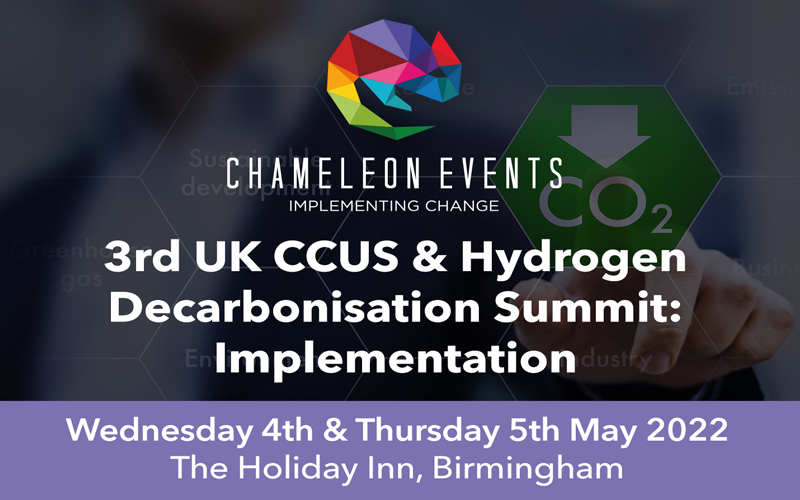 Clarke Energy offer a range of installations which support the net-zero transition and provide a variety of environmental benefits which can help reduce our customer's carbon emissions and improve energy efficiency. INNIO Jenbacher recently launched their "Ready for H2" engine portfolio. Jenbacher Type-4 gas engines are now available as "Ready for H2" engines, able to operate on up to 100% hydrogen.
Clarke Energy are to deliver a CHP Exhaust Carbon Capture and Utilisation (CECCU) project as part of a group of leading companies in the water sector. The consortium of Clarke Energy Severn Trent, CCM, Brunel University, United Utilities Southern Water and Scottish Water after being named a winner of Ofwat's second Water Breakthrough Challenge. The consortium's winning bid will support the demonstration of an innovative carbon capture and conversion system at Severn Trent wastewater treatment site in England.
You can register for the event and book ticket for the event here