Amiens Energies is the public service delegate for the distribution and production of heat for the city of Amiens. Its purpose is to meet the heating and domestic hot water needs in Amiens.
Amiens Energies wanted to extend and interconnect its heating network by adding new production units.
Amiens Energies produces heat in the form of hot water from several production facilities. The delivered heat meets the heating and hot water needs of the buildings served. The objective was to create a large interconnected north-south heat network to supply a large number of buildings.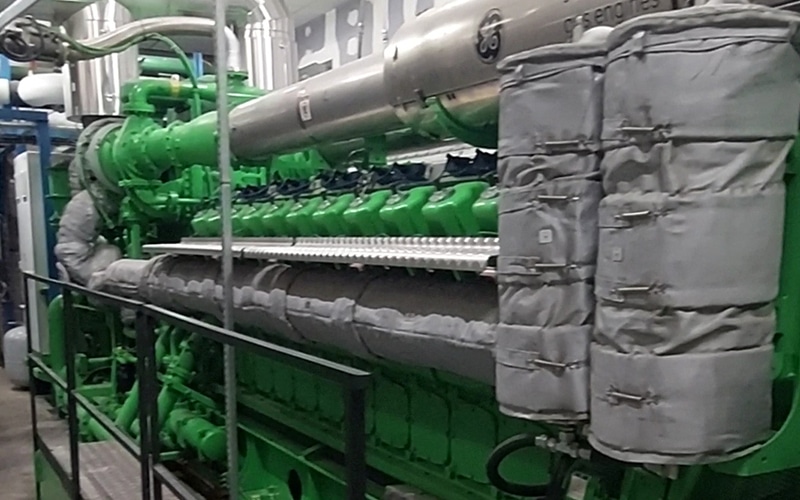 Clarke Energy was called in to provide 3 turnkey CHP plants in the city of Amiens.
The 3 plants are:
-CTM 1 & 2
-Porte de Flandres (1 x 624)
-Coliseum (1 x 416)
The CHP units have the potential to produce electrical power that will be fed into the Enedis network.
In concern with the average effective pressure (MEP) of 25.06 bar, it allows a power of 4.6 MW per engine during 720 hours per year.
Since the commissioning of the plant in 2018, the 2 CTM engines have produced 116 GW and each has been operating for 13,000 OpH.
Key information

Client: 

ENGIE

Installed Capacity: 

Elect. power: 9.2 MW
Thermal power : 8.6 MW

Location:

Amiens (80)
France

Commissioning:

2018

Engine Manufacturer:

INNIO Jenbacher

Installation by:

Clarke Energy

Engine Type:

2 x JMS 624 GS-N.L
BMEP : 25.06 bar

Primary Fuel:

Natural Gas