Clarke Energy constructed and integrated a new biogas to energy power station, known as Werribee Power Station B, located in Werribee, Victoria. The brownfield EPC project is located at Melbourne Water Corporation's (MWC) Western Treatment Plant, which is adjacent to the existing Werribee power station and designed to operate parallel to the wider grid, whilst having potential to island mode. 
 This Clarke Energy project provided a complete EPC power station solution including two Jenbacher J620 engines surrounded by drop over enclosures, with gas conditioning and 22kV export to an adjacent switch room. The design allows for a third engine generator set should it be required.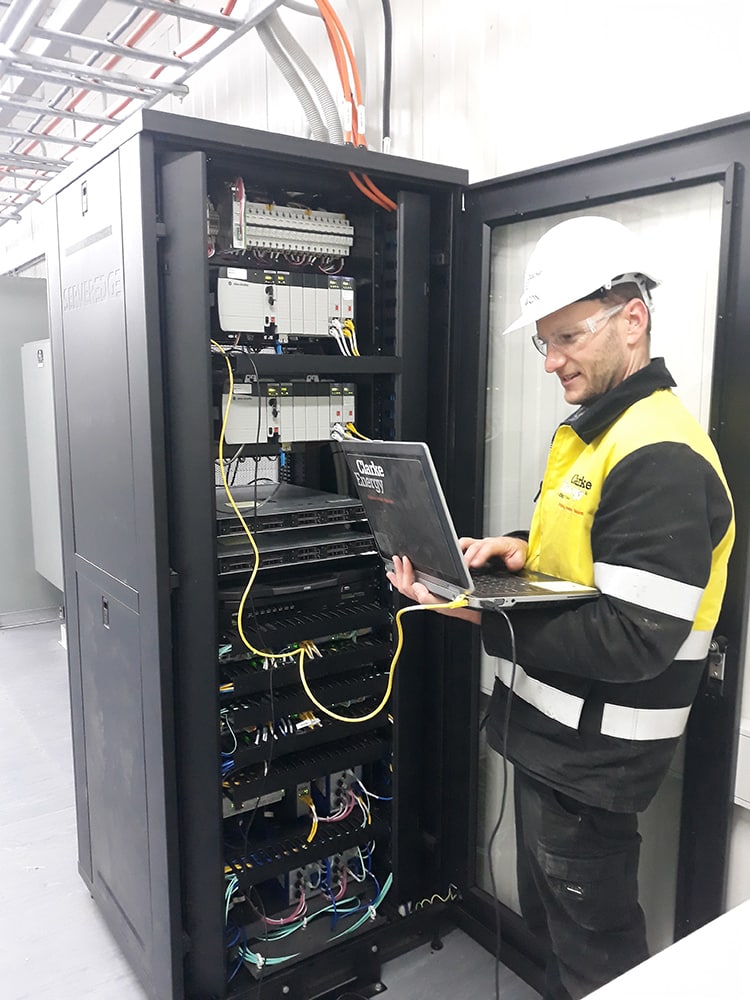 The Jenbacher J620 is a V20-cylinder power generation solution, with a power output up to 3,360KW and highly efficient. The J620 is a great choice for medium and large power plants such as the stage four project at Werribee, it can also be installed as a single unit. 
 The Werribee project also includes 6 kilometres of biogas pipelines, process water and effluent for H2S wet scrubbing. Process water pumps and a new switch room were installed at an existing pump station located at pond 4. 
 This project has been in preservation mode for 2 years due to COVID restraints, however Clarke Energy are thrilled to report is about to go through final commissioning for handover in three weeks' time. 
 MOLEC, a Clarke Energy subcontractor, recently received the prestigious NECA Excellence Award 2020/21 (Victoria) for this project, recognising outstanding achievement across the electrical and communications industry in Australia.  
Tom Kelly, Director at MOLEC says:
"MOLEC has worked closely alongside Clarke Energy on numerous projects since 2005, this project is no different. Our team prides itself on delivering high quality outcomes on time and on budget while maintaining stringent OHS, Environmental and quality standards, and it is with this commitment to our customers and partners which allowed us to Win this NECA Victoria award for this project in 2020/21."
Jeff Stevens, Site Construction Superintendent at Clarke Energy says:
"Projects such as the stage four power plant installation at Werribee show Clarke Energy's ability to carry out medium to large scale, fully integrated EPC projects working together with our contractors for our customers."

The NECA Awards give members and their apprentices the opportunity to achieve the highest accolades available, and to demonstrate their top projects to their peers, the wider industry and the community. 
 Keep up to date with further Clarke Energy projects on our news page. 
 Learn more about MOLEC here. 
 Clarke Energy, a KOHLER Company, is a multi-award-winning global business specialising in the engineering, installation and maintenance of distributed power generation solutions. Clarke Energy provides distributed power plant solutions with market leading engineering, installation and maintenance support.