Future Biogas, supported by Clarke Energy and business partners, produced the largest red nose in Comic Relief history, since 'Red Nose Day' began in 1998. The nose was created by illuminating a 38m diameter and 17m high, domed digester tank, at Grange Farm Energy in Spridlington, Lincolnshire.
Once darkness fell, the red nose became the climax of a family fundraising event  in an attempt to raise £50k for Comic Relief.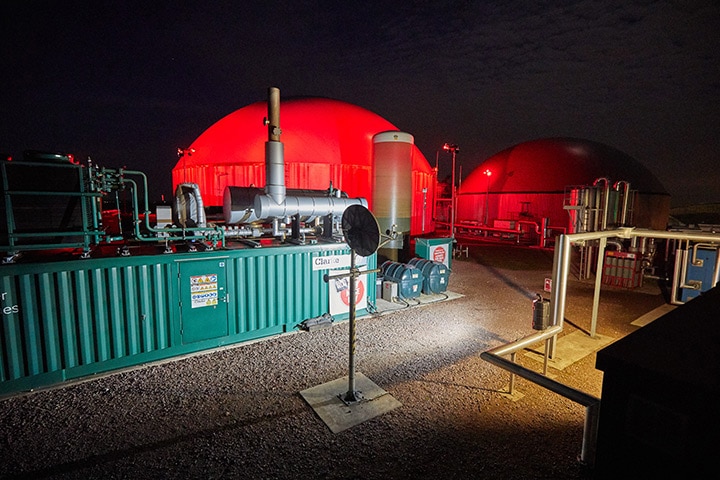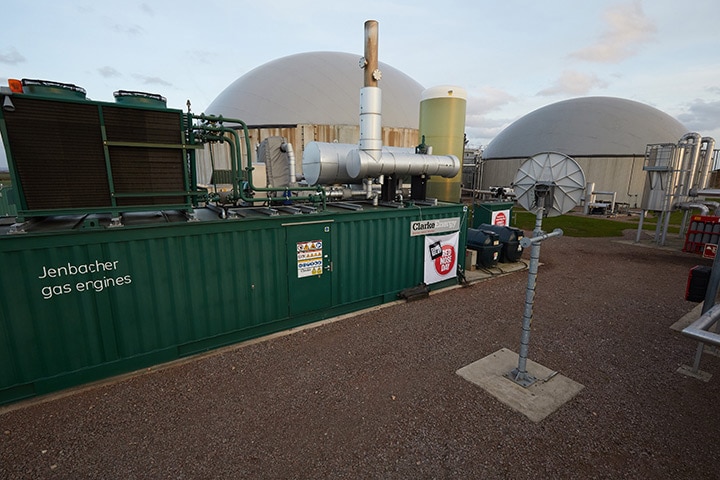 Grange Farm Energy's biogas plant is run by Future Biogas, generating 0.5MW from a Jenbacher type 3 gas engine installed by Clarke Energy. Power generated is exported to support the National Grid  

Philipp Lukas, founder and managing director of Future Biogas commented before the event: "We pride ourselves on being an ethical company. Not only do we operate at the very forefront of the green energy revolution, we also work in close partnership with the communities in which our plants are located. Their goodwill is of the upmost importance to us."
"This fun, family event will allow us to welcome our neighbours in Spridlington onto our site – so they can join us in making a difference to people's lives, both here in the UK and internationally, by raising vital funds for Comic Relief. "
"As well as learning how we make green gas from local crops, I trust they will enjoy pelting myself and my managerial colleagues with digestate – which might look noxious but is entirely harmless!"
"The culmination of the event is going to be a grand switch-on of the UK's biggest ever Red Nose. We can't wait to light up the Lincolnshire sky for such a fantastic cause," added Lukas.
£63 million and counting was raised this year for Comic Relief and donations can still be made here