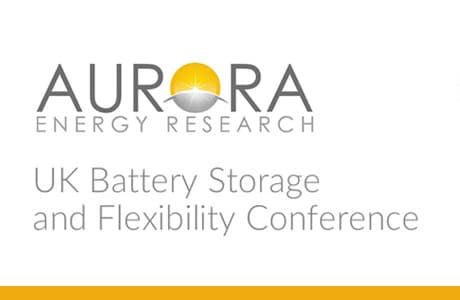 Clarke Energy will be sponsoring the Aurora Battery Storage and Flexibility Conference 2019 held on 14th October at De Vere Grand Connaught Rooms, London.
Aurora's annual conference has grown to be one of the largest events of its kind in Europe, attracting 550 participants from more than 300 companies in 2018 and combines original analysis from Aurora with perspective from leading figures from industry.
The huge recent power failure in the UK, left nearly one million people without power and caused major disruption to rail and road services. The failure made it increasingly apparent fast response technology such as batteries and flexible power generation solutions are needed to support the National Grid as decarbonisation targets are raised and renewable usage grows. 
Clarke Energy is able to offer a range of rapid response, gas-fuelled peaking power stations which can be linked to battery storage. These plants can help balance the grid's fluctuating power requirements in times of peak demand and support renewable energy deployment.