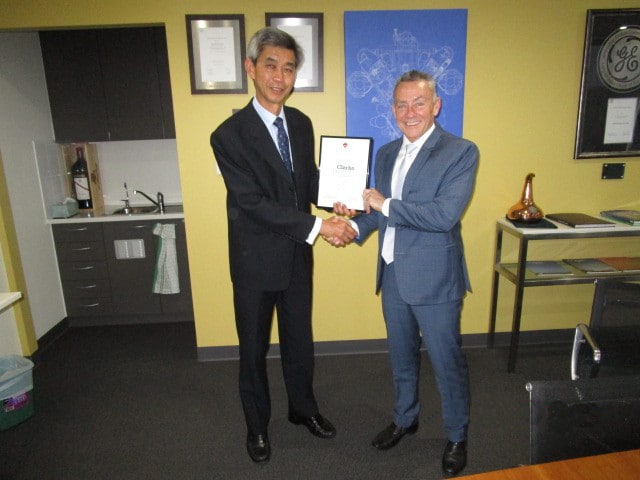 Clarke Energy is pleased to continue as a partner with Engineers Australia for the Professional Development Program which will facilitate coaching and developing more of their engineers towards attaining Chartered Status.
Chartered is an internationally recognised credential awarded to engineers that have demonstrated their competency and commitment to the highest standards of professionalism. Chartered Engineers are distinguished from their peers as valued independent practitioners with the skills and standing to practice competitively in an increasingly global market.
Clarke Energy, a Kohler Company, is a leader in the engineering design, installation and long term maintenance of gas engine-based power plants. The company is the authorised distributor and service provider for GE's Jenbacher gas engines in 25 countries. Clarke Energy employs over 1,100 staff and has over 6,000MW of Jenbacher generation equipment operating in its operational areas.
GE's gas engines have been distributed by Clarke Energy in Australia since 1999. During this time, over 365 gas engines, in excess of 750MW, have been installed in Australia and New Zealand for a variety of industries such as mining, water, agriculture, oil and gas, manufacturing and cogeneration for commercial buildings.
Clarke Energy's Australian Head Office, located in Adelaide, employs in excess of 65 people locally with another 60+ site technicians across all states of Australia and in New Zealand servicing the installed fleet. Locally it also houses a parts warehouse which is extensively stocked to service the growing reciprocating engine business.