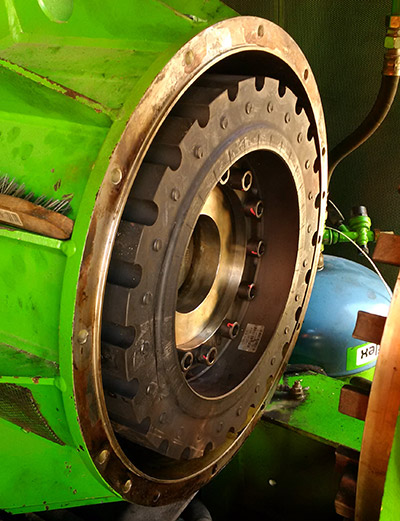 In May 2018, the Clarke Energy Tunisian Service team represented by technicians Amar Ghrab and Hamdi Graya successfully completed a scheduled overhaul at a wastewater treatment plant in Marrakesh. The Jenbacher engine had completed 30,000 operational hours and the customer, Waterleau, emphasised their satisfaction in the survey conducted stating "the good communication set up with the administrative team and the Clarke Energy team aided the responsiveness in solving problems, notably the case of the turbo."
Ali Hjaiej, Africa Development Director in Clarke Energy Tunisia declared "I want to highlight the quality of the service team's performance regarding the success of this 30k hour engine overhaul in Marrakesh".
Fabrice Denève, West France Area Manager for Clarke Energy, is in the process of implementing a 60k hour overhaul which will include a change of the long block and a complete restoration of the installation. This 60k overhaul should be operational during this summer after 4 years of non-functioning of the installation due to technical problems internal to the Waterleau customer.