Clarke Energy South Africa
Clarke Energy's Southern African operations, in partnership with the Clarke Energy Quality, Environment, Health and Safety (QUENSH) team, have spent th­e last six months working towards obtaining a fully Integrated Management System (IMS) incorporating ISO9001:2015, ISO14001:2015 and OHSAS 18001:2007.
Dave Dingle (QUENSH Department Manager) praised the hard work and dedication of Emile Hamman, Eberhard Halberstadt and Ferdi Breed (Johannesburg) and their respective teams in delivering the IMS accreditation for the South African Office. Clarke Energy's Southern African business now joins both the UK and Ireland operations, who obtained the certification in 2015, in applying an IMS that combines all the related components of its business system for integrated management of Quality, Environmental, and Safety management systems.
ISO9001:2015
Clarke Energy is known for the quality of its installations of GE's Jenbacher gas engines, which are renowned for robust performance in challenging conditions and difficult fuel gases. That is why Clarke Energy is dedicated to making sure its management principles and motivation are realised through formal systems that provide consistent good quality services to all our customers and business partners. The International Standards Organisation (ISO9001:2015) certificate for Quality Management Systems ensures our commitment to this.
ISO14001:2015
Clarke Energy applications include combined heat and power (CHP) with natural gas, biogas, landfill gas and coal gas or high efficiency diesel-fuelled power generation. All offer solutions to issues of efficiently, sustainability and grid management. The ISO14001:2015 environmental management certificate ensures we are able to measure the environmental impact of all our activities, from engineering and installation to maintenance. This allows the business to constantly monitor its performance and continuously improve its practices.
OHSAS 18001:2007
Clarke Energy works hard to ensure that its employees are protected to the highest levels with personal protective equipment that exceeds legal requirements and procedures in place to minimise any risks associated with our employees work. The attainment of OHSAS 18001:2007 demonstrates Clarke Energy's formal Health and Safety systems, that are aligned to internationally recognised best practice to provide the best possible working conditions for its employees.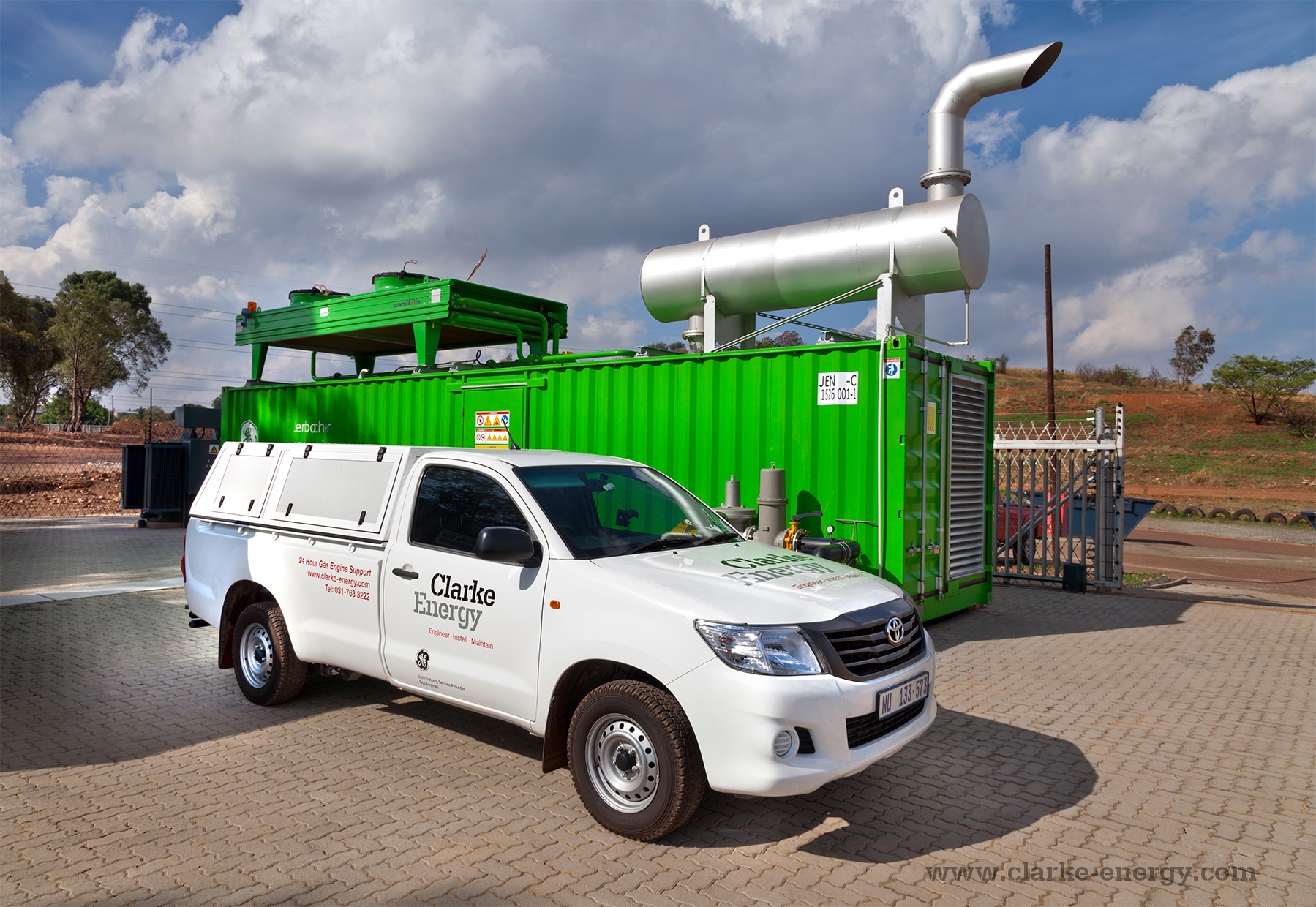 Health and Safety
Find out more about our ongoing commitment to Health and Safety here.
Contact Us
For further information regarding Clarke Energy news, events or case studies please contact us here.