Clarke Energy is exhibiting at The Anaerobic Digestion and Biogas Association's (ADBA) annual trade show and conference on the 5th-6th July 2017 at Birmingham NEC.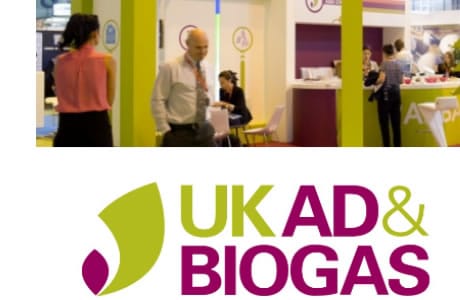 UK AD & Biogas focuses specifically on demonstrating where
anaerobic digestion (AD)
 can offer the best benefits to local authorities and the food and farming industries. It will now be its second year they have expanded the tradeshow to cover the UK market and also the wider international market. Continuing the ground breaking growth achieved since its inception, it will also offer more exhibitors, more visitors and more feature areas on anaerobic digestion and
biogas
than ever before.
Showcasing why AD is the missing link to achieving maximum waste and resource management, climate-smart farming and sustainable food production, this event will show not only how beneficial the integration of AD can be but how it can be most successfully achieved.
Clarke Energy's most recent project include Bernaraby Landfill Power Plant which Clarke Energy has been contracted to supply and deliver one of GE's 1MW
e
containerised gas engines to LGI (Landfill Gas Industries Pty. Ltd.) for their new
landfill gas
power station project at Bernaraby, Queensland, Australia which will be operational in 2016.