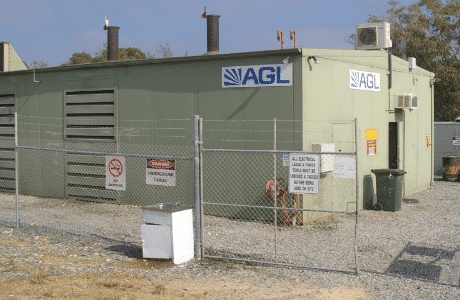 The Rockingham landfill gas power station is located in Rockingham, Western Australia and is operated by AGL. After over a decade of operation using the original Jenbacher J320 engines by GE, Clarke Energy will deliver a fourth J320, bringing the total installed capacity to 4.2MWe
Clarke Energy also provides operation and maintenance for the installation under a comprehensive operation and maintenance contract with AGL. The project is set to be operational for the fourth engine in 2016, whilst the first engine was commissioned ion 2003.
Principal Equipment
3 x Jenbacher JGS 320 GS-L.L rated at 1048kWe, 50Hz
1 x Jenbacher JGS 320 GS-L.L rated at 1067kWe, 50Hz
Engines are coupled to Stamford brushless rotating field alternators.
General Description
The four of GE's high efficiency Jenbacher gas engines operate on landfill gas and export the renewable power to the local electricity network.
The generators are located in a noise attenuated building that also houses the control room and workshop/store in separate rooms. The building and remaining plant is enclosed within a fenced compound.