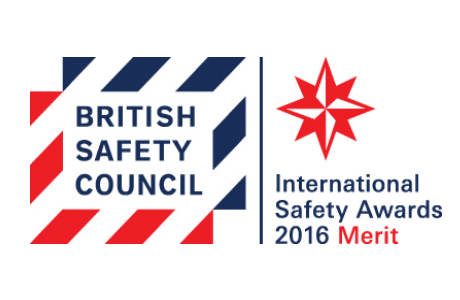 Clarke Energy achieves International Safety Award for protecting its employees from the risk of injury and ill health at work.  
Clarke Energy has once more won an International Safety Award with Merit from the British Safety Council in recognition of its commitment to keeping its workers and workplaces healthy and safe during the 2015 calendar year. Clarke Energy is one of 241 organisations to win a merit in the 2016 International Safety Awards and has achieved this award for 17 consecutive years.
Now in their 58th year, the International Safety Awards recognise and celebrate organisations from around the world that have demonstrated to the satisfaction of the scheme's independent judges their commitment to preventing workplace injuries and work-related ill health during the previous calendar year.
In 2016 436 organisations won an International Safety Award. These winning organisations span all sectors and are drawn from the United Kingdom, Africa, Asia and the Middle East. 30 organisations were awarded a distinction, 241 organisations were awarded a merit and 165 organisations achieved a pass.
Mike Robinson, Chief Executive of the British Safety Council, congratulated Clarke Energy on their success in winning an International Safety Award with merit for 2016: "The British Safety Council commends Clarke Energy on their achievement. The award is in recognition of their commitment and effort to keep their employees and workplaces free of injury and ill health. Our warmest congratulations.
"The British Safety Council's vision is that no one should be injured or made ill by work, anywhere in the world. Across all of the winning organisations are examples of dedication and hard work to ensure that the risk of injury and ill health is prevented. We commend the winning organisations and urge them to continue working with us to ensure that our vision becomes a reality."