Clarke Energy's New Dhaka Service Facility Opened by British High Commissioner and Dr. Md. Enamur Rahaman MP
Clarke Energy's new service facility, located in Ashulia, Dhaka, opened by British High Commissioner Robert Gibson CMG and Dr. Md. Enamur Rahaman MP
Clarke Energy invests heavily in service support capability for GE's Jenbacher gas fuelled generator equipment in Bangladesh with development of new product support infrastructure and recruitment of employees
Opening event in Ashulia is followed by a customer meeting at the Radisson Blue hotel in Dhaka for the introduction of two new products into Bangladesh
DHAKA, Bangladesh. In order to achieve stable supplies of power in Bangladesh, it is important that the equipment that is installed is maintained to the highest standards. Following Clarke Energy's acquisition of Orient Power Systems' Bangladesh business in 2013, the company has been investing heavily in service and aftersales product support.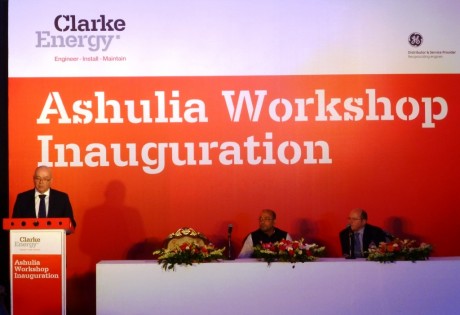 The large installed base of GE's Jenbacher gas engines in Bangladesh is approaching 1,000MW and includes captive power plants for industry along with independent power producer companies. The large number of generators in Bangladesh and the requirement for major overhauls at 60,000 hours of operation, means the need for high quality service support is high. Clarke Energy is delivering this by increasing its workforce in Bangladesh to 140 people and the investment in a new gas engine overhaul and parts facility in Ashulia. The development of this infrastructure in the country means the overhaul work can be conducted in country, rather than engines being sent to Europe for refurbishment. The significant investment in parts storage in Bangladesh means improved access to components for scheduled and unscheduled maintenance for GE engine operators, and hence maximum equipment availability.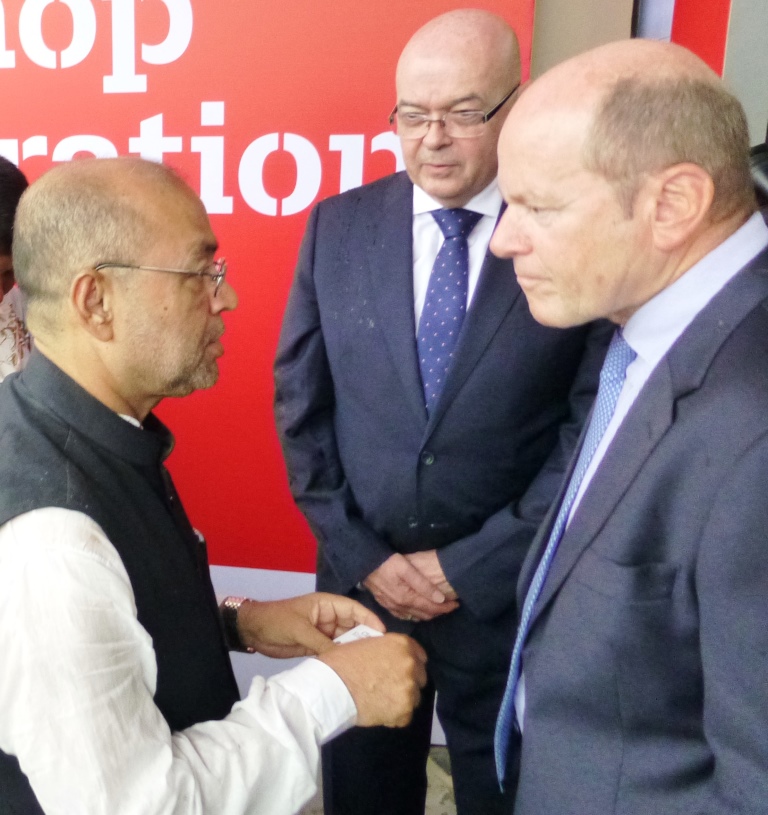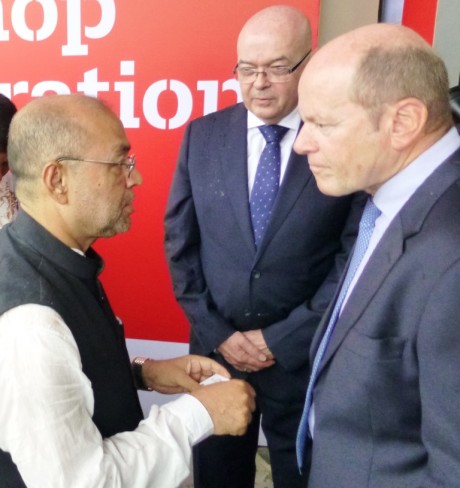 The event in Ashulia was attended by a number of high profile visitors including the British High Commissioner to Bangladesh, Robert Gibson CMG, Mr Nasrul Hamid MP and Dr. Md. Enamur Rahaman MP for Savar constituency.
During the customer meeting, located at the Radisson Blue Hotel in Dhaka, Clarke Energy and GE introduced two new product offerings into Bangladesh. The first is GE's new high efficiency, low fuel consumption 616D diesel engine, along with the new 1500kWe variant of the J420 gas engine platform.
The British High Commissioner to Bangladesh Robert Gibson CMG commented:
'Clarke Energy's investment in the service support of power generation equipment in Bangladesh will help to support the performance of gas-fuelled power generation and in turn deliver stable supplies of power in the country.  This is an excellent example of the UK and Bangladesh working together to meet energy demands, and to foster growth and development in the country.'
Jim Clarke, Chairman of Clarke Energy stated
'Ensuring stable supplies of electricity in Bangladesh is key to attaining sustainable economic growth. Stable supplies of electricity rely not only on delivering high quality power generation infrastructure but also high levels of Bangladesh-based service and maintenance support as shown here today in Ashulia,'