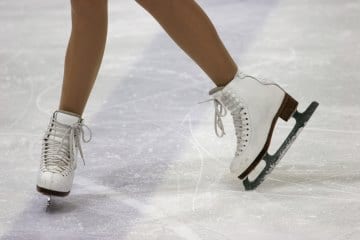 Marking a new phase in cutting Aberdeen's energy costs and reducing the area's carbon emissions. Aberdeen Heat and Power has contracted with Clarke Energy to supply the generator for an additional generator for their Seaton network, which will be located at the Lynx Ice Arena on Aberdeen's beach front.
Facility features GE's 1MW Jenbacher gas engine as core of energy efficient scheme
Expansion of one of the most successful district heating systems in the country
Aberdeen Heat and Power Ltd was set up by the Aberdeen City Council in 2002 to develop and operate district heating and Combined Heat and Power (CHP) schemes in their area. The objective was establishing low carbon heating networks that could provide cheaper reliable energy to council tenants. A number of networks now exist across the city with various energy centres. Clarke Energy has installed combined heat and power plants (CHP) at Seaton, Cairncry and a further engine is currently being installed at Tillydrone. These installations feed a number of facilities beyond just residential- with consumers such as a school, sports centre, swimming pool benefiting from the city wide network. With the new development of the Ice Rink this highlights the success of the wider network, adding to the existing established district heating scheme in Aberdeen.
Clarke Energy will provide Aberdeen Heat and Power with one of GE's J320 Jenbacher 1 megawatt (MW) gas engines. The company will deliver a CHP facility generating electricity and heat from the generator, Investigation is currently under way to consider using some of the heat from the generator to power with an absorption chiller, to maximise use of the heat currently being lost to atmosphere from the ice making compressor system, and subject to additional funding this feature would be added later.
A proportion of the electricity generated will be supplied to the beach area complex through a private wire arrangement, with the remainder exported to the grid. The heat from the generator will be fed into the Seaton network to give valuable added capacity to the system as it continues to grow. This will help provide low carbon emissions, reliable and less expensive energy to people and businesses in Aberdeen.
Ian Booth, General Manager from Aberdeen's Heat and Power said, "We are delighted to be installing this additional CHP plant to help us expand our award winning district heating network. This will help increase environmental sustainability and provide the community with lower cost energy."
Haydn Rees, Managing Director of Clarke Energy, said: "This installation will enable the leisure centre complex to benefit from onsite power in the form of electricity, heat and will be a great addition to the existing network."
"The main motive for installing an additional CHP plant was to strengthen the district energy scheme, providing economical energy costs while helping reduce carbon emissions. This helps the community of Aberdeen as it provides lower costs for local businesses establishing a more sustainable city" Rees added.