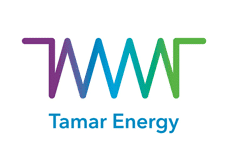 Clarke Energy has secured a series of major orders with Tamar Energy, a developer of anaerobic digestion projects in the UK, to supply combined heat and power systems for their biogas plants.
Clarke Energy secures orders of biogas engines for four sites across the UK including Holbeach, Farleigh, Retford and Halstead
Tamar Energy has placed initial orders for six gas engines with a total renewable power output of 8MWe, enough to power over 20,000 UK homes
Tamar Energy is a renewable energy business that focuses solely on anaerobic digestion. Tamar Energy has the long-term aim of building a UK network of 40 plants and producing 100MW of renewable base-load electricity.
The UK Department for Energy and Climate Change (DECC) and Department for Energy Food and Rural Affairs (Defra) recently presented their Anaerobic Digestion Strategy and Action Plan. This plan outlines a road map for increasing energy from waste through anaerobic digestion as part of their commitment to be the 'greenest Government ever' with a target of supporting up to 3-5 Terawatt hours of electricity from anaerobic digestion by 2020.
Tamar Energy has placed initial orders with Clarke Energy for four of GE Power & Water's J420 and two J416 containerised Jenbacher gas engines. GE Jenbacher gas engines are renowned for their electrical efficiency and robust performance on challenging gases such as biogas. The gas engines are fitted with heat exchangers to facilitate cogeneration, recovering heat as hot water for use in the heating of the digesters and pasteurisation.
The gas engines' performance will be supported by Clarke Energy's service network which is the largest network of dedicated gas engine service engineers in the UK. The biogas engines will be deployed at four of Tamar Energy's anaerobic digestion plants in the UK.
These include:
Holbeach in Lincolnshire – 1 x J420, total electrical output 1.5MW
Retford in Yorkshire – 2 x J420, total electrical output 3.0MW
Farleigh in Wiltshire – 1 x J420, total electrical output 1.5MW
Halstead in Essex – 2 x J416, total electrical output 2.2MW
Anaerobic digestion plants that utilise gas engines are able to generate base-load renewable electricity. This contrasts to wind turbines and photovoltaic panels which typically generate only when the wind blows or the sun-shines. They are also a form of embedded generation, which helps to generate power close to the site of use and hence avoid losses associated with electrical transmission. In addition, their ability to produce digestate a soil improver that is pasteurised by the heat from CHP engines can be used to offset energy intensive chemical fertilisers.
Dan Poulson, Engineering and Strategy Director of Tamar Energy outlines their decision 'Our plans are to develop a network of anaerobic digestion plants across the UK in order to help meet the country's renewable energy targets. Clarke Energy's technical solution, backed up by the largest network of dedicated gas engine specialists in the UK, were key factors in us awarding these orders'.
Jamie Clarke, Chief Executive Officer of Clarke Energy states 'We are delighted to have secured this framework contract with Tamar Energy. Tamar Energy's plans to develop a network of biogas projects across the UK will make a significant contribution to the country's renewable energy targets. We are pleased to help support Tamar Energy with the Jenbacher product and our network of gas engine service engineers'
For more information contact
Alex Marshall, Group Marketing Manager, Clarke Energy
+44 7917 066 242
About Clarke Energy
Clarke Energy's global headquarters are located in Liverpool, England. The company is a specialist in the engineering, installation and maintenance of low-carbon and renewable power plants using gas engines. The company has experienced a number of year's robust growth, exceeding £207million turnover in 2012.
Clarke Energy has a long standing channel partner relationship with GE's Gas Engine Business and has installed over 2,750MW of generation capacity globally. Of this total Clarke Energy has installed over 833MW of renewable power.
GE's Jenbacher gas engines can operate on a wide range of renewable and low-carbon fuels including natural gas, biogas, sewage gas, landfill gas and coal seam gases.
Anaerobic Digestion
Anaerobic digestion is a process that harnesses anaerobic microbes to treat waste, produce biogas, a renewable fuel and digestate a low-carbon fertiliser.
Anaerobic organisms break down biodegradable material in the absence of oxygen and produce biogas as a byproduct.
Biogas
Biogas is a renewable fuel which consists primarily of methane and oxygen. The methane can be used as an energy source when used in gas engines for CHP.
Combined heat and power (CHP)
Combined heat and power (CHP) is the high efficiency utilisation of a fuel, using it to produce electricity and heat.
Household electricity usage
According to Ofgem the typical electricity consumption of a UK household is 3,300kWh per year.
Connect with Clarke Energy
www.clarke-energy.com
www.linkedin.com/company/clarke-energy
www.twitter.com/ClarkeEnergy
www.facebook.com/ClarkeEnergy