Clarke Energy and our sister company Co-Energy America are pleased to support World Cogeneration Day on September 4th 2020, highlighting key international cogeneration projects.
Each year World Cogeneration Day highlights one key aspect of the combined heat and power industry. This year, the COVID-19 pandemic has taken center stage, yet behind-the-scenes heroes have kept the lights on and the power moving. World Cogeneration Day 2020 is designed to celebrate the inspirational commitment of the people involved in the CHP power sector, often thanklessly and tirelessly working to keep the lights on and the facilities running smoothly.
Clarke Energy's service teams across the globe have been supporting the resilience of operation of essential services.
UK and France
Clarke Energy's global service teams are not only supporting critical infrastructure at demanding times, but also cooperating across borders to ensure the best service for our customers.
Clarke Energy's state of the art Overhaul and Repair Centre in Knowsley, near Liverpool performed a detailed 40,000-hour overhaul and repair for one of Suez France's Jenbacher gas engine fleet. Suez France is a major French multinational organisation.
The overhaul and repair centre, service team and access to parts, provided the customer with a cost-effective, fast turnaround as opposed to purchasing premium parts directly. The Jenbacher 320 gas engine was overhauled in the UK and returned to our service team in France, ready for installation, within time and budget.
Read the full story here 


USA
Clarke Energy in the USA has continued to support our customers for new and ongoing projects during the Covid-19 pandemic. Clarke Energy's service team are considered essential workers for maintenance, repairs and new installations of INNIO Group Jenbacher engines to keep critical power generation facilities operational.
The team have continued work on a #cogeneration project at the Grand Rapids Michigan Water Resource Recovery Facility which was deemed as a critical site by the city. Clarke Energy Project Engineer Joe Hall, has maintained presence on site throughout and managed contractors and suppliers. Joe comments, "We have to fill out corona virus surveys every day, observe social distancing practices, continually follow hand washing guidelines and wear face masks as recommended. By continuing work during the pandemic, the plant is on course for commissioning completion in September."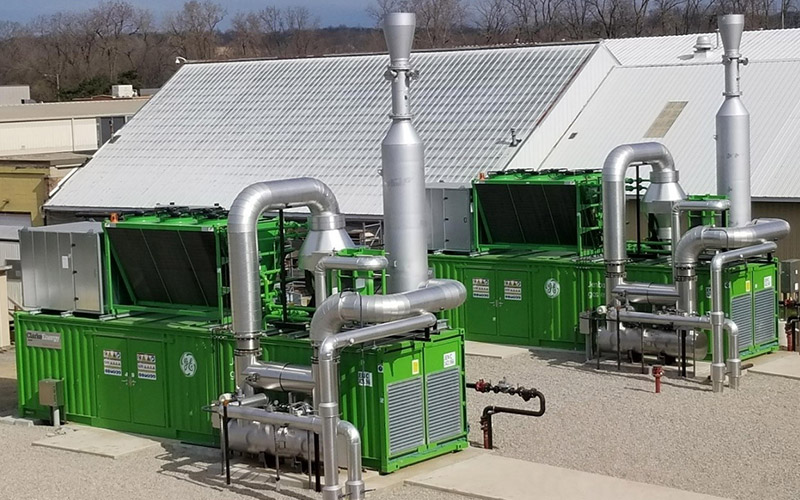 Romania
Clarke Energy's service team in Romania are continuing to safely to support our customers operations during difficult times.
Installation of a third Jenbacher engine and alternator has been completed for a customer at their sewage station near Bucharest. Works on the mechanical and electrical elements of the project are currently in progress.
Our service technicians are working to install the auxiliary equipment ready for August, when the third INNIO Jenbacher J616 engine will be commissioned and put into operation
The new Jenbacher engine has been supplied to an existing customer who had previously installed two J616 engines in 2011. The additional engine will increase the plant's power output capacity to 6.28MW.
Clarke Energy's service teams across the world are working tirelessly to support essential services whilst maintaining strict social distancing measures.
India
Indian pharmaceutical manufacturer Embio Limited and Clarke Energy have been working together to keep the essential drug manufacturing plant operational during Covid-19.
Falling under the category of essential services, production at Embio in Mahad has been operational 24×7 even during the sustained lockdown period in India. To ensure availability and production of essential drugs and knowing the benefit of the trigeneration plants reduction in environmental impact, Embio developed a Covid-19 safety plan to keep the plant operational.
Embio promptly arranged accommodation for Clarke Energy's operation team close to the factory premises to enable essential 24×7 service support when required. This contributed to preventing significant disruption of the Indian pharmaceutical supply chain during the difficult lockdown months.
Embio have displayed parity between sustainability, human well-being and economic growth and proved that no virus is strong enough to kill their spirit.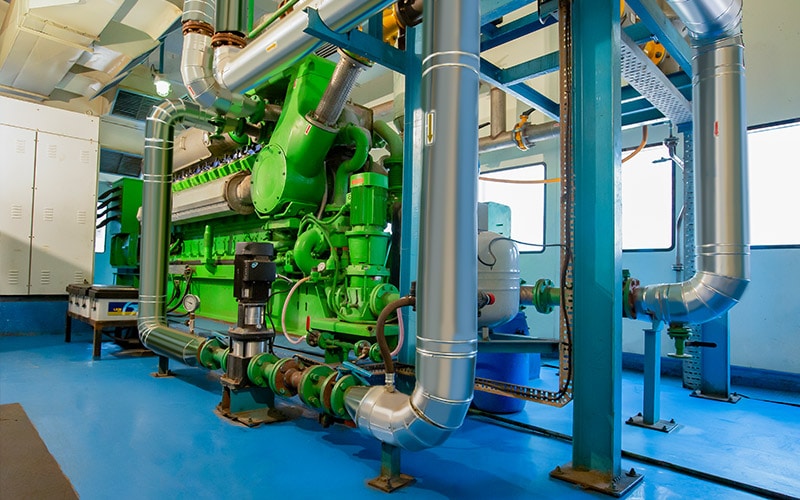 France
Earlier this year, Clarke Energy's team in France provided above and beyond unscheduled service support to ensure continued operation of an important landfill site.
A complete short block replacement was required on the Jenbacher J320 engine installed at the waste landfill site of Septêmes les Vallons, operated by Veolia.
As the site was not under a service contract with Clarke Energy, there was no obligation to maintain the engine. However, service is at the heart of Clarke Energy's business ethos and support was provided during the height of the COVID pandemic in order to guarantee continuity of production for Veolia.
Read full story here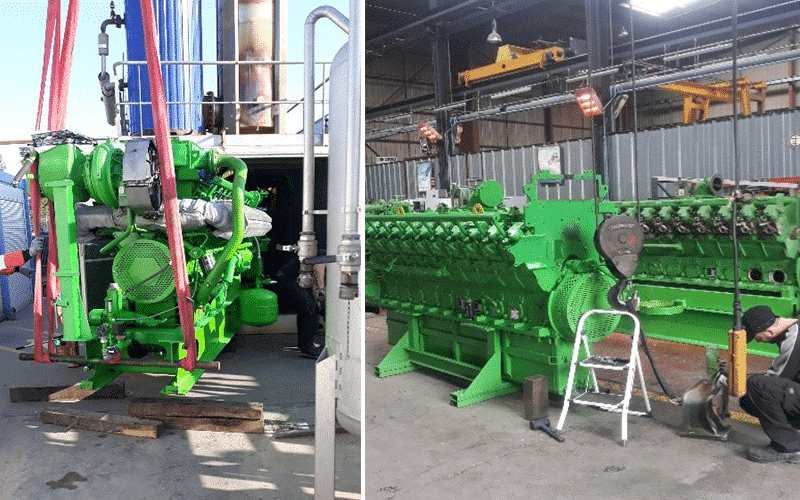 Bangladesh
One of the leading textile conglomerates in Bangladesh, Badsha Textiles, believes in constant innovation to keep up with ever-changing industry requirements. With a focus on ensuring sustainable growth, and with the intent of reducing the energy costs, Badsha Textiles Limited turned to Clarke Energy to install a cogeneration plant at their facilities.
The 8.49 MW natural gas-fired cogeneration plant is driven by six of INNIO's Jenbacher JGS 420 gensets. In order to ensure yarn availability and production, Badsha Textiles developed a Covid 19 safety plan specific to the cogeneration operation to avoid coronavirus transmission. They involved their joint health and safety committees, and supervisors in identifying protocols for every person entering the factory premises under the principle 'People before Product'.
Team Badsha Textiles has been driven by what's right – and they've done whatever it takes in preventing a significant disruption of Bangladesh textile and apparel industry supply chain during the pandemic; all through the lens of care and support for it's employees.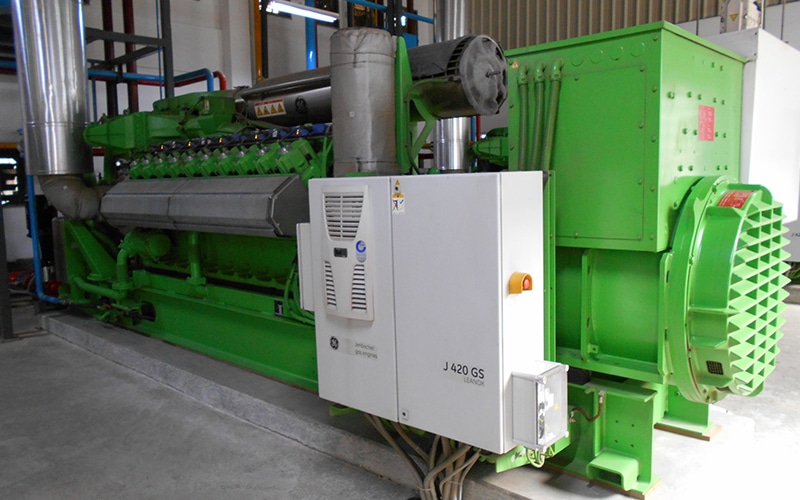 Australia
Clarke Energy in Australia has chosen to salute Sydney Water on World Cogeneration Day, who has not just provided their usual water treatment services but has been able to utilise renewable energy (human waste) to generate power and heat. They have shown themselves to be powerful – yet sustainable – enabler during difficult times.
And enabling Sydney Water's vital water treatment plants is Clarke Energy. Since 2008, we have been contracted to supply class leading gas-to-energy solutions at their 8 (soon to be 9) treatment plants including Bondi, Cronulla, Glenfield, Liverpool, Malabar, North Head, Warriewood, Wollongong and St Marys.
Clarke Energy's cogeneration solution for Sydney Water turns biogas (a byproduct created naturally when wastewater sludge is broken down by bacteria in anaerobic digesters) into high efficiency electricity and heat using Jenbacher gas engines that simultaneously produce power for the treatment plant and heat. In return the heat generated by the engines through combustion is provided to the digesters, increasing gas production, increasing site efficiency and consequently reducing carbon emissions.
The solution in effect, means that wastewater treatment plants become local, clean energy generators. Sydney Water generates enough energy to power over 10,000 homes each year.
So, on World Cogeneration Day 2020, Clarke Energy salutes Sydney Water for helping to build a resilient future for Sydney.