Genuine Jenbacher Gas Engine Spare Parts
Clarke Energy is the authorized supplier of genuine Jenbacher gas engine spare parts in 27 countries. 
Please note if you require the supply of Jenbacher gas engine spare parts outside these territories you should contact your local distributor.
Outside of the engine manufacturing facility in Jenbach, Austria, we have the largest inventory of Jenbacher gas engine spare parts in the world. Spare parts availability is critical if engine downtime is to be kept to a minimum. Clarke Energy recognizes this fact and globally we hold the highest levels of stock of genuine Jenbacher spare parts. These spare parts can be dispatched at short notice where required in the countries in which we operate.
Our Jenbacher spare parts team has a reputation for friendly and excellent service and is familiar with spare parts across the Jenbacher range. This ensures that any problems with parts identification or supersessions are dealt with quickly and efficiently, thus ensuring that the correct item is supplied to the customer first time, every time. All spare parts are carefully stored on self-contained racking units in our quality controlled, purpose-built warehouse, operating to ISO9001 standards.
Our warehouse stocks are managed by the latest in computer software which replenishes parts when a minimum stock level is reached, ensuring a rapid turnaround on all purchase orders.
In addition to new genuine parts, Clarke Energy can also offer a wide range of re-conditioned and service exchange items. Our stocks include J620, J420 and J320 short-motors and alternators (swing-engines for major overhauls), all series cylinder heads, connecting rods, water pumps, turbochargers, intercoolers, starter motors and oil pumps.
Clarke Energy also has a facility in Knowsley, Liverpool dedicated to the reconditioning of used Jenbacher cylinder heads. This facility reprocesses used cylinder heads, giving them a new lease of life and providing a quality control service to our customers.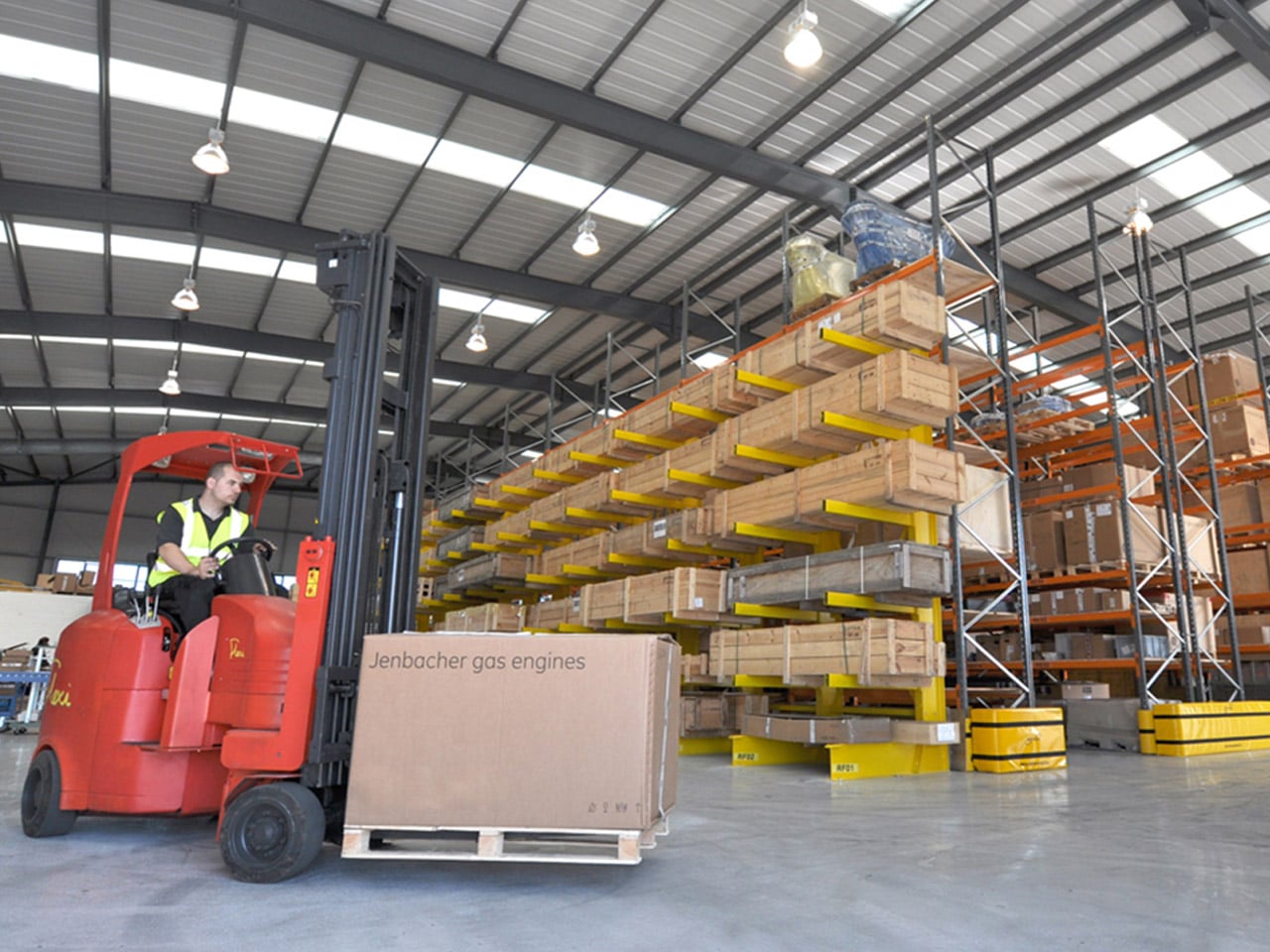 Benefits
We supply only genuine Jenbacher spare parts meaning optimal performance levels achieved
Quality control and accountability
Rapid dispatch when needed meaning minimal levels of down-time
Competitive global pricing
Business Ethos – Service at the heart
Clarke Energy is committed to delivering the highest levels of after-sales support to our customers. Our view is the highest levels of equipment availability supports the highest levels of return on investment for our customers.
We achieve this by having accountable local service teams, in country OEM-approved spare parts, remote monitoring and diagnostics and local commissioning teams.
Speak to your local Clarke Energy office if you have any spare parts inquiries.
Contact us >