INNIO's Jenbacher gas engine technology continues to develop. If you have an older version or non-optimal engine for your circumstances there could be the potential to have your engine converted, modified up upgraded.
Clarke Energy can support a range of conversions, modifications and upgrades (CM&Us) for your Jenbacher gas engine.
Benefits of CM&Us
Improve return on investment through
Increased efficiency hence reduced fuel usage per kWh
Increased output
Reduced engine downtime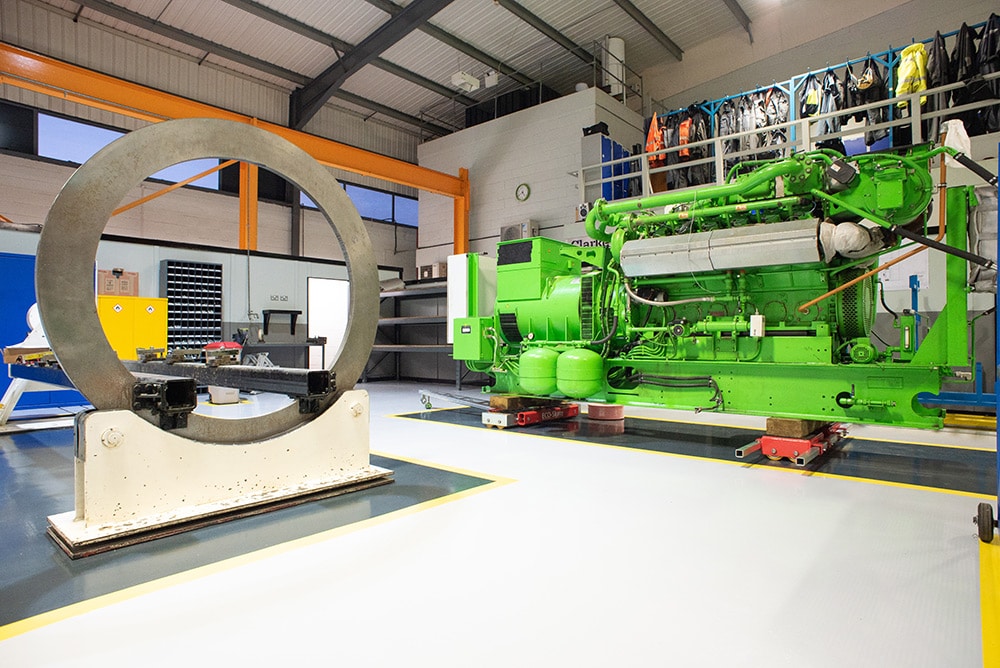 European Union Medium Combustion Plant Directive Compliance (MCPD)

For our customers in the European Union, conversions of gas engines are available to meet the EU's MCDP.
Nitrous oxide (NOx) emissions can be reduced by way of an engine version upgrade or selective catalytic reduction retrofit.
Gas engine equipment upgrades include:
Sensors
Control systems
Blow-by-filters
Intercoolers
Exhaust compensators
Gas engine additions include:
CO2 recovery via exhaust gas clean up
– OXIcat reduces CO and hydrocarbons
– Selective catalytic reduction (SCR)
Automatic alternator lubrication systems
Remote monitoring package
Predictive fault finding
Resulting in
Increased availability
Reduced maintenance costs
Reduced operating costs.
Business Ethos – Service at the heart
Clarke Energy is committed to delivering the highest levels of after-sales support to our customers. Our view is the highest levels of equipment availability supports the highest levels of return on investment for our customers.
We achieve this by having accountable local service teams, in country OEM-approved spare parts, remote monitoring and diagnostics and local commissioning teams.
Speak to your local Clarke Energy office to learn more about conversions modifications and upgrades.
Contact us >