Clarke Energy has comprehensive resources to commission Jenbacher gas engines.. Commissioning is conducted by local in-country Clarke Energy service engineer specialists. This means that the engineers commissioning the generator will be from the same team of engineers that look after the engine into the future. This arrangement gives consistency for the customer and helps facilitate the highest levels of service through familiarity with the site and project. As an additional benefit, for engines that Clarke Energy has sold, installed and commissioned we are able to offer maintenance agreements that include availability guarantees.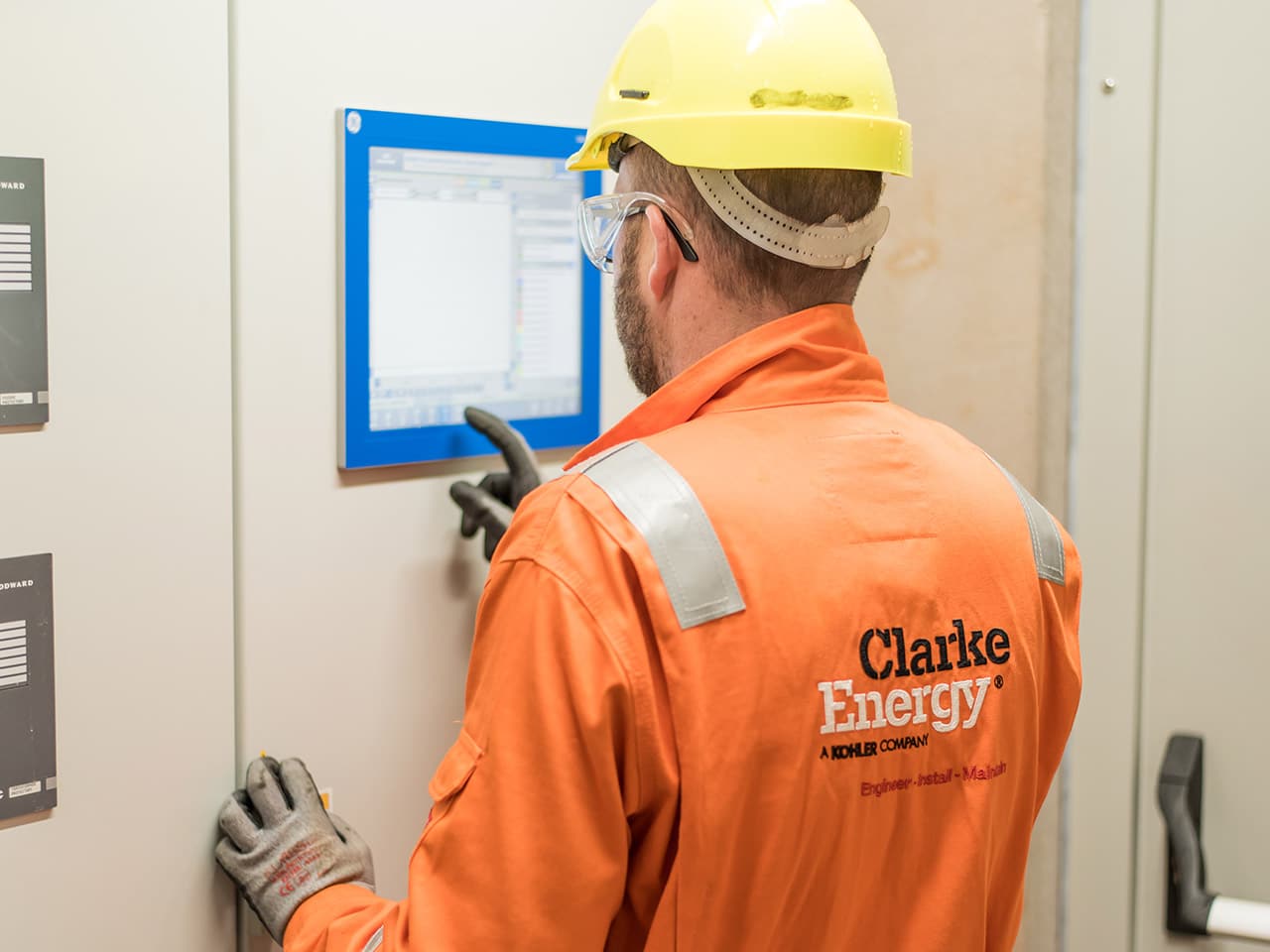 Benefits to the Customer
Single point of contact
Accountability
Service engineers with site familiarity
Possibility of availability guarantees with maintenance contract (if Clarke Energy has sold, installed & commissioned the generator)
Support with grid synchronization tests
Grid Synchronization Support
Our service engineers are also able to support with grid synchronization tests such as the G99 in the UK and G10 test in the Republic of Ireland. Please discuss your requirements with your local Clarke Energy office.
Business Ethos – Service at the heart
Clarke Energy is committed to delivering the highest levels of after-sales support to our customers. Our view is the highest levels of equipment availability supports the highest levels of return on investment for our customers.
We achieve this by having accountable local service teams, in country OEM-approved spare parts, remote monitoring and diagnostics and local commissioning teams.
Speak to your local Clarke Energy office to learn more about our gas engine commissioning.
Contact us >