In a world first, NorthC Datacentres (NorthC) have selected INNIO's Jenbacher 100% H2 capable engines for backup power of their upcoming data centre in Eindhoven, Netherlands. Six Jenbacher Type 4 engines have been acquired to deliver 1MW of continuous power each, as a backup solution in the event of a disruption to their grid connection. Onsite hydrogen storage will ensure that the data centre is able to operate without interruption, even in the most challenging conditions. Importantly, the Type 4 engines are dual-gas capable engines, allowing NorthC the additional flexibility to switch over to natural gas during operation as an optional energy source for longer outages.
Some of the other features of the Jenbacher type 4 engines include:
High-power turbochargers allowing enhanced operation
Highest electrical efficiency in its power class
Enhanced control and cloud-based monitoring systems
Optimised cooling and combustion conditions
Flexibility to operate on multiple gas types
Lean burn control to curtail emissions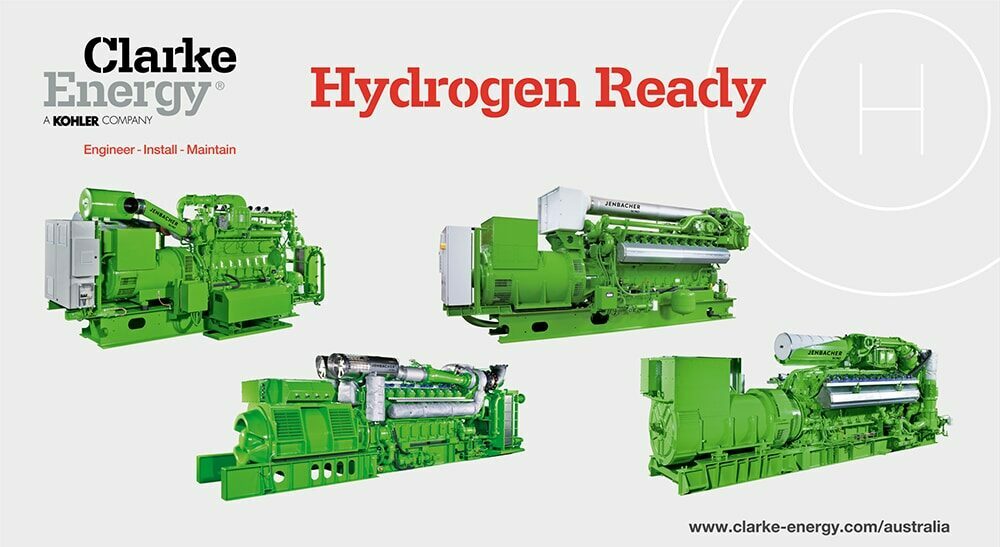 "We selected INNIO's Jenbacher technology to support our green hydrogen powered electricity generation because of their long-term experience and proven track record with special gases, like hydrogen," said Jarno Bloem, COO of NorthC Datacenters.
As data centres continue to play a vital role in our digital lives, ensuring their power supply is not only reliable but sustainable is more important than ever. That's why NorthC has selected INNIO's Jenbacher hydrogen engines to provide a carbon-free emergency backup power solution in the event of electricity grid outages. The success of this project will provide further options for emergency backup power solutions in data centres with Jenbacher hydrogen engines.
 "We are excited and proud to build the first 100% green hydrogen emergency backup power solutions with engines for data centres globally together with NorthC" – Dr. Olaf Berlin, President and CEO of INNIO.
The Eindhoven data centre is slated to be fully operational in the latter half of 2023.
Ready for Hydrogen
Green hydrogen is a zero-carbon emission energy source and is well positioned as an existing and future fuel alternative for engines, forming an integral part of INNIO's  net-zero energy transition. As an authorised distributor and service provider for INNIO's Jenbacher engines in Australia, Clarke Energy Australia is actively engaging with customers to providing clean energy and hydrogen solutions using Jenbacher engines. All new Jenbacher engines are "Ready for H2"* today.  "Ready for H2" Jenbacher units can be converted to operate on up to 100% hydrogen in the future. Furthermore, models can be offered with the option to operate with up to 25% (vol) H2 in the pipeline gas.  All Type 4 series engines are offered for 100% H2 operations. Multiple sites in the Asian Pacific and European regions will generate power with the Jenbacher 100% H2 engine.
Clarke Energy provide energy solutions, adaptable in the future to meet the changing gas supply, ensuring your assets remain relevant for years to come. Our in-house, experienced engineering team, ensure that the transition of your power generation and supply can be made safely for new or existing facilities. With multiple projects around Australia at varying phases of development, Clarke Energy are ready to power up your next hydrogen project.
Keep up to date with further Clarke Energy projects sign up to our newsletter here.