Clarke Energy in Nigeria recently hosted a careers fair on International Women's Day 2023 for young women interested in careers in the engineering and energy sector. The event took at the Regent Luxury Suites in Lagos.
Despite industry challenges of a traditionally male-dominated industry, Clarke Energy are committed to playing our part in trying to change that in order to achieve a better gender balance and #EmbraceEquity.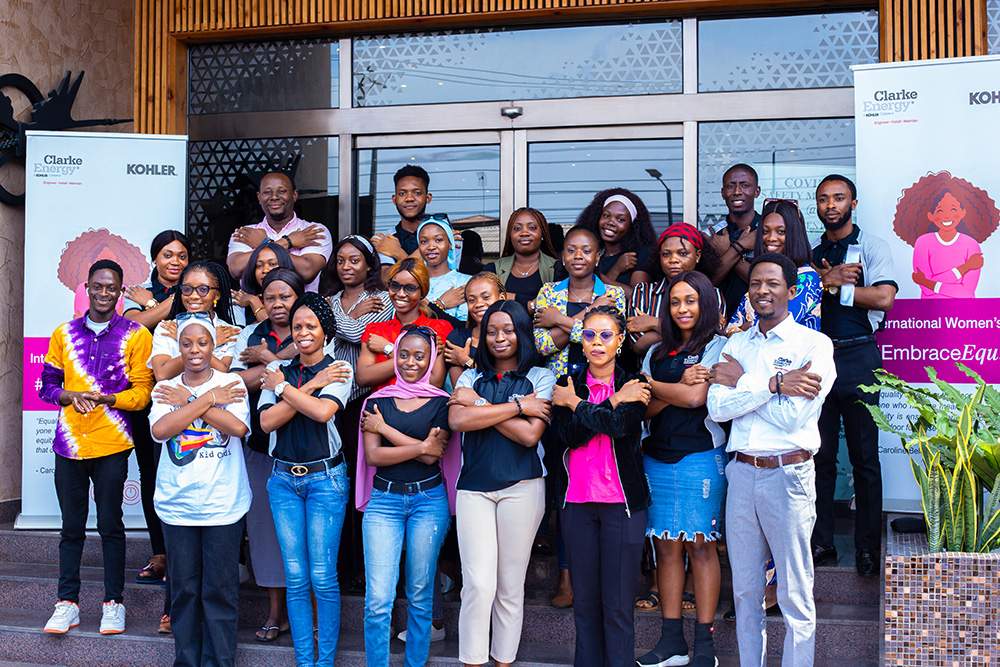 We believe this needs to happen within early educational years so that women see engineering as a career for them. Clarke Energy can play its part in this by engaging with local schools and colleges to support their careers awareness for students.
With this in mind, the careers fair targeted young female graduates, final year students and NYSC corps members with an interest in the energy sector.
Some of our talented female (and male) employees delivered the careers fair covering the topics of topics:
– Position Yourself for Opportunities in Engineering
– Understand the Nigerian Energy Sector
– Meet the Women In Clarke Energy Nigeria
Here at Clarke Energy, we consider it is essential to include all people from different backgrounds, embracing diversity, promoting inclusion and creating an innovative and dynamic team. Embracing equity has helped to create and shape the successful business that we are today.