This Friday, July 15, Clarke Energy India participated in the business meet "Sugar Factories: The Future Innovative Energy Hub", as organized by Cogeneration Association of India in the city of Lucknow, Uttar Pradesh.
Uttar Pradesh Sugar Industry is one of the largest sugar industries in the Indian economy. The government is emphasizing on making sugarcane part of a 'circular economy' and realizing full potential of this champion crop. For farmers, ganna (sugarcane) is both a cash and fodder crop. For mills, it is an energy crop producing sugar, ethanol, and power. Many of them are also treating their surplus water for irrigation purposes, besides supplying press mud — the residual cake after clarification and filtration of cane juice — for use as compost fertilizer. More recent initiatives involve use of press mud as a feedstock for producing bio-CNG and recovery of potash from distillery effluent after burning in incineration boilers. For a country importing the bulk of its natural gas and potassic fertilizer requirements, this isn't a small thing.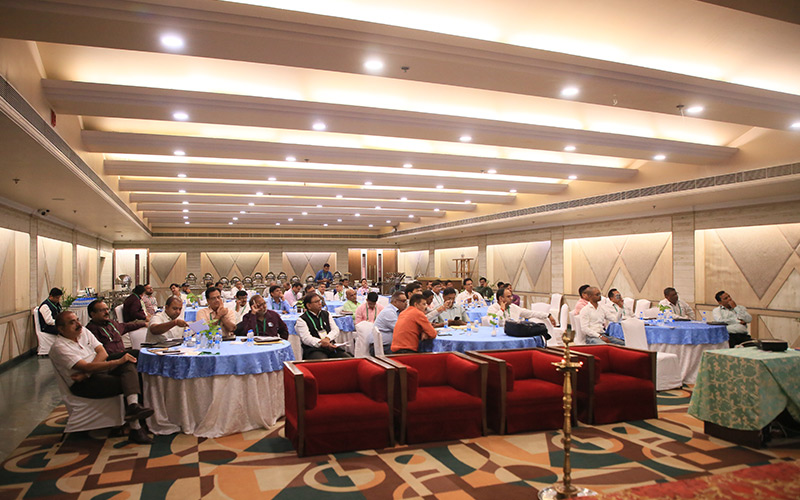 The presentation given by Abhijit Rajguru, Deputy General Manager, Clarke Energy India highlighted on use of press mud cake and distillery spent wash for biogas generation to be used for power generation and renewable natural gas (RNG) application. In addition to pre-treatment of raw biogas, Abhijit highlighted how methane slip is an important aspect to be considered for selection of purification technology being used to strip carbon -di-oxide from methane stream, to have high purity biomethane / renewable natural gas to be fed in gas grid or used as bioCNG for transportation application.
After the presentation, an open debate was held for questions and answers about Clarke Energy's biogas to power and upgrading solutions using membrane gas separation technology.