Clarke Energy's hybrid energy project at AGR's 217,000m² glasshouse and energy centre has been shortlisted for the 'Integrated Energy Award' at the ADE's Decentralised Energy Awards 2022.
The industry-leading awards show from the Association for Decentralised Energy (ADE) celebrates the people and projects that have developed the most innovative decentralised energy solutions designed around the needs of the user.  This year's  awards gala, sponsored by Clarke Energy will take place at the Hurlingham Club, London, on Wednesday 15 June.
The AGR Fenland glasshouse project combines a 33MWth heat pump system with a combined heat and power (CHP) plant comprising three high-efficiency INNIO Jenbacher gas engines with CO2 recovery. The installation of heat pumps will provide renewable hot water heating to the glasshouse and will qualify for the Renewable Heat Incentive (RHI).
The CHP plant will consist of Jenbacher J416, J620 & J624 engines providing an electrical output of 9MWe, which will be used to power the glasshouse, the LED grow lights and various site auxiliaries. The waste heat generated from the engines is to be utilised as hot water which will be stored in two 6000m3 thermal stores and used to heat the glasshouses. The CO2 recovered from exhaust gases will be transferred to the glasshouse to help accelerate the growth of the produce.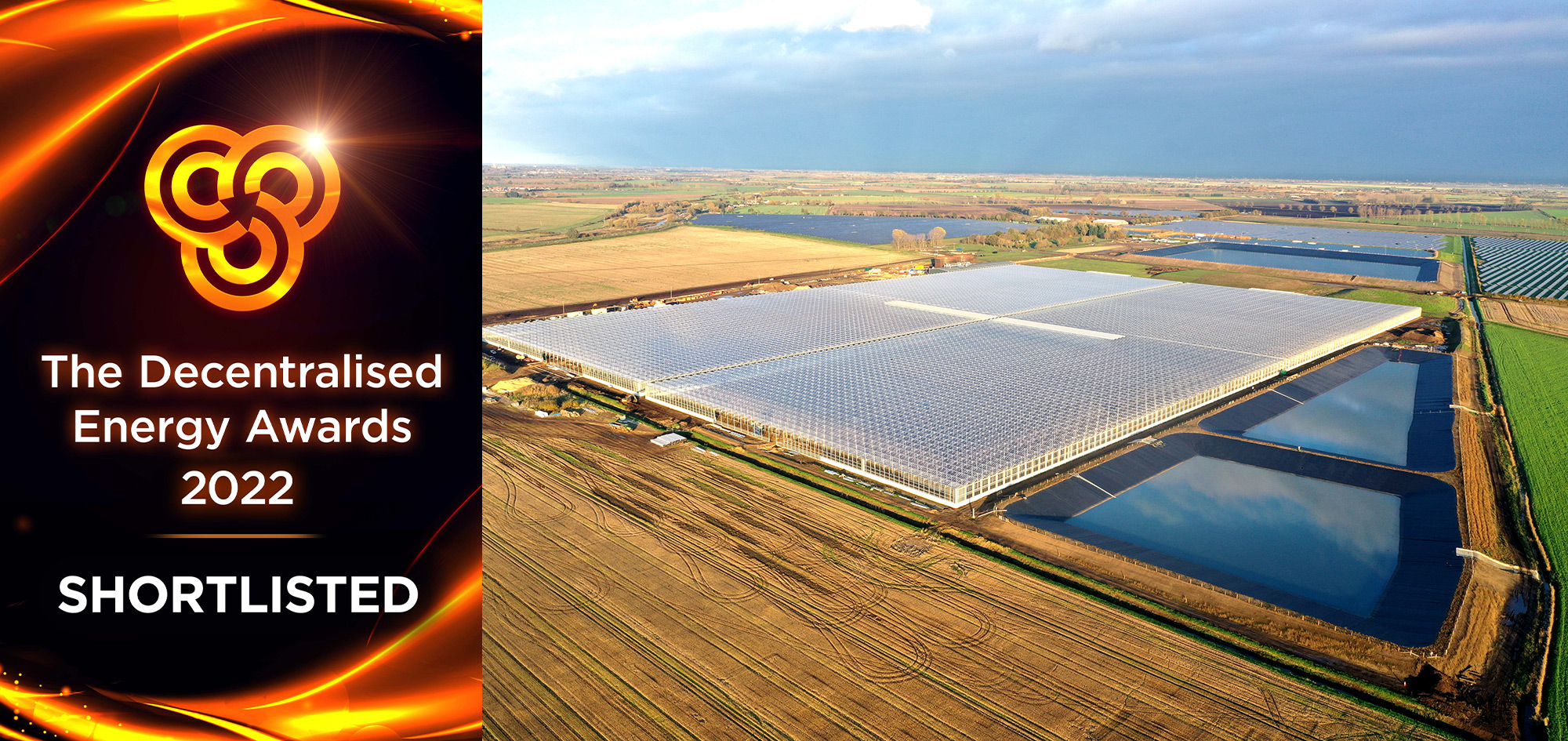 The other nominees for the Integrated Energy Award are as follows
Clarke Energy: Fenland Greenhouse
E.ON & Ramboll: Citigen Decarbonisation Project
SSE Heat Networks:  Harris Academy Battersea
Vital Energi: Swansea Bay University Health Board RE:FIT Projects
Vital Energi: Northwick Park Hospital
Best of luck to all the other nominees who have been shortlisted for awards and are helping businesses on their journey to net-zero.