As the authorised distributor of Kohler generators, we have the best understanding of your equipment and supply specialised technical training to our Channel Partners and customers. We know that the availability and reliability of your equipment is paramount to ensuring optimum operation and maintenance and most importantly minimising "down time".
Our customised training modules are designed to specifically meet the individual requirements of the engine and controller configurations – and deliver outcomes for your organisation.
Clarke Energy's specialised training programs cater for the full range of technicians: from beginners right through to experienced service technicians. Our specialised training programs help you gain technical expertise and knowledge sharing within your organisation and improve operating efficiency and ensure greater safety for operators.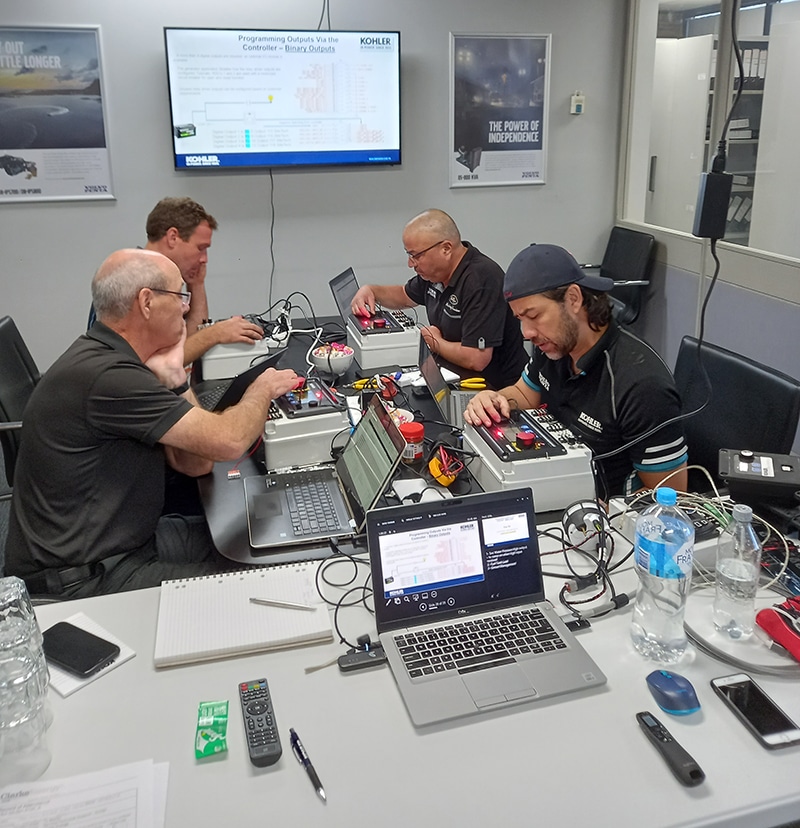 We recently worked with our Kohler Marine channel partner, Fenquin Marine to deliver customised training for their team of service technicians.
Fenquin Marine is a family-owned and operated company that has been supporting Sydney's boating fraternity for over 40 years. Located in southwest Sydney, Fenquin has a reputation for representing only the highest quality products in the marketplace.
Ty Martin, Clarke Energy's South Pacific Kohler Technical Support Manager, developed and delivered focussed training combining theoretical and practical components.
Peter Clancy, Industrial & Commercial Marine Representative of Fenquin Marine says
"Being able to mix the theory, with real-life practical simulations, and presentation of content to us in a relatable format provided for a great training day. The custom simulators used throughout the course enabled all participants to get the most out of the course. Ty's training & the materials used was presented in an easy to understand way, and now provides for a great resource to have on hand. We're now more confident with the knowledge we gained in providing support to our customers."
The specialised training tailored to Fenquin's requirements related to our ADCIId Marine Controller as well as 7 power points specifically based around the DEC3500 controller, alternator and engine used with this. The training was optimised by additionally training on the 3' round gauges, digital gauges and 15Relay boards.
Ty's training uses custom-built simulator training boxes during practical training, which means that all the technicians can get 'hands on' and test various functionalities of the devices in real-time.  This has proven to deliver real benefits for learning outcomes and practical application back in our customer's – such as Fenquin Marine's – organisations.
Technical Support Manager Ty Martin says
"As I teach a particular item, like programming a digital output, the trainees receive the theory and then get to complete this hands on via the simulators and see it working.  This makes them become more comfortable with the task before we move on to the next part of the process, which really consolidates their learning. I also find that this helps keep the technicians stay more engaged and motivated in the class while giving them the confidence to complete it on their own."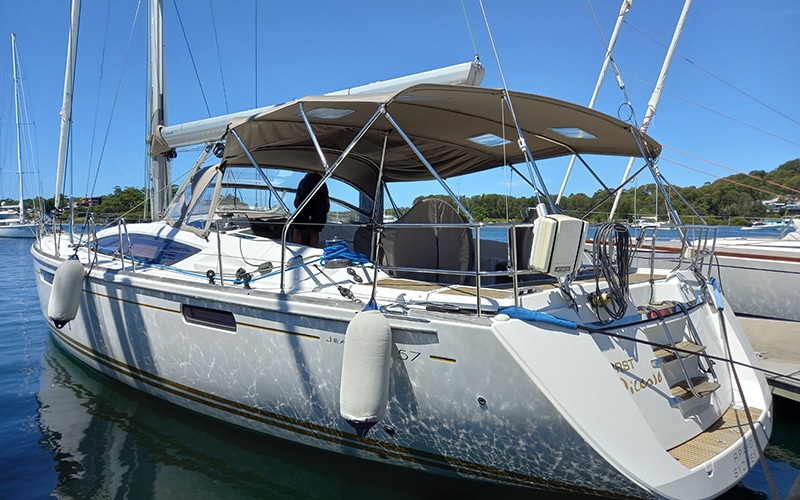 Clarke Energy's customised training with Fenquin Marine covered a multitude of facets of the equipment including
General overview and product architecture
Programming inputs/outputs via the display and with the Kohler software
Firmware updates and reprogramming controllers
Program uploads and downloads
Understanding accessories with practical elements
Basic Training on Modbus and the diagnostic software for testing this
The technicians who participated in the training gained not only practical but theoretical knowledge from this training, which will help ensure that the machines are running at the best efficiencies and give greater awareness of the capabilities and functionality of the equipment.
Clarke Energy's point of difference is that we believe our role is more than just selling generators.  We are committed to delivering the highest quality products and solutions and the best levels of after-sales support to our customers.  We believe we can add value to our customers through every step of the product lifecycle and are committed to delivering on that promise to our customers.
To find out more about Clarke Energy's customise training programs, we invite you to contact us today.