The inauguration of PEGAZE (production of energy from surplus gas) took place on the induslacq platform in February 2019. Anchored in the energy transition, SOBEGI has been producing electricity from surplus gas since November 2018.
In 2017, Clarke Energy responded to the call for tenders from SOBEGI (Sté Béarnaise de Gestion Industrielle) located in the Atlantic Pyrenees (64) ; subsidiary of the TotalEnergy company to install Pégaze 1 & Pégaze 2 ; both power plants are operational since early 2019.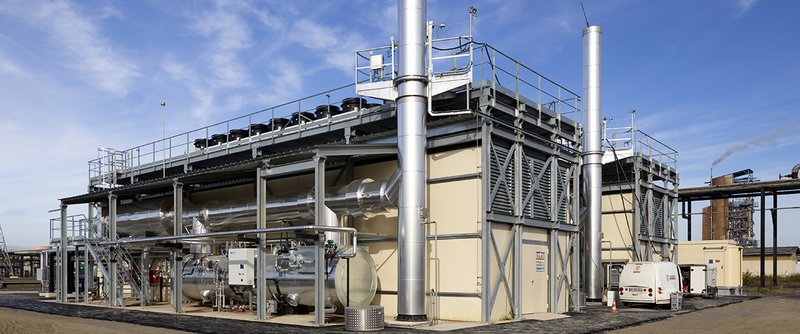 These two power plants produce a total power of 20 MW and use the excess gas processed by the transformation unit to create electricity, steam and hot water from Lacq gas, which is the largest natural gas deposit in France. They will also use natural gas at times.
Part of the electricity will be used for the SOBEGI site and the surplus can be injected into the national grid and sold to EDF. All of the industrial platform's electricity needs are thus covered by local energy, in a short circuit system that feeds the circular economy set up in the Lacq Basin.
Since November 2018, the five engines of the two PEGAZE facilities have been running at full capacity, co-generating 20 MW of electricity and 18 MW of heat (steam and hot water) per hour.
SOBEGI has invested €22 millions, which has benefited the local economy; the PEGAZE project was initiated in the context of climate change and energy optimisation.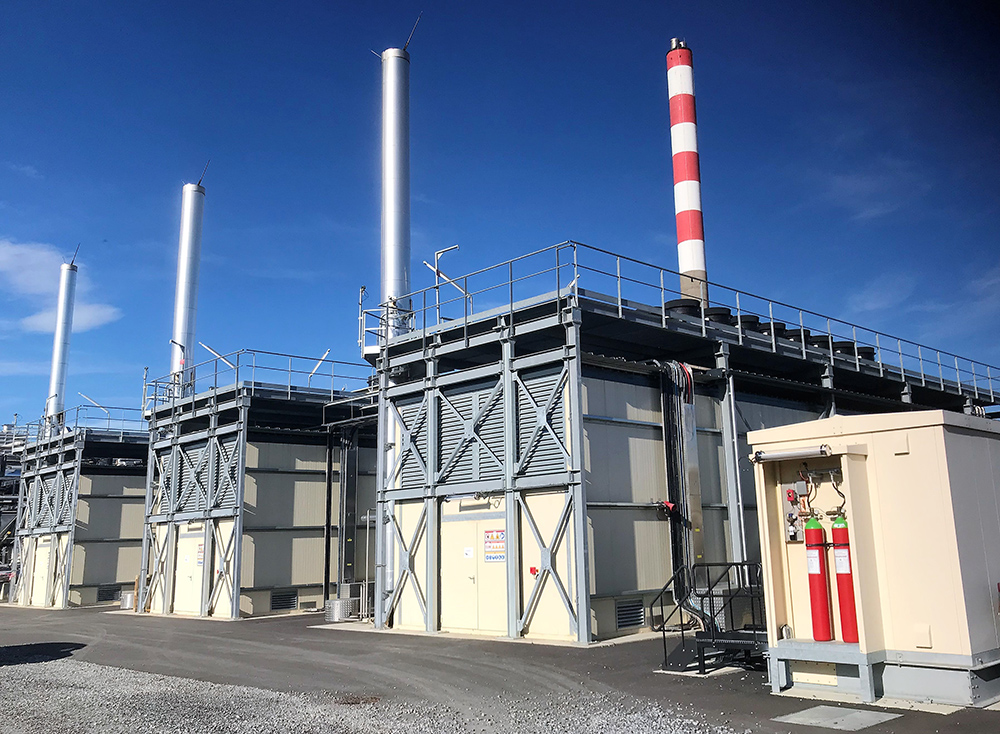 Key information

Client: 

SOBEGI

Global Installed Capacity: 

20MWe

Location:

Pyrénees Atlantique (64) France

Commissioning:

2018-19

Engine Manufacturer:

INNIO Jenbacher

Installation by:

Clarke Energy

Engine Type:

4 x JMS 624 GS-N.L
4.35 MW/ BMEP : 24.5bar

1 x JMS 616 GS N.L
2.7MW / BMEP : 22bar

Primary Fuel:

Natural Gas