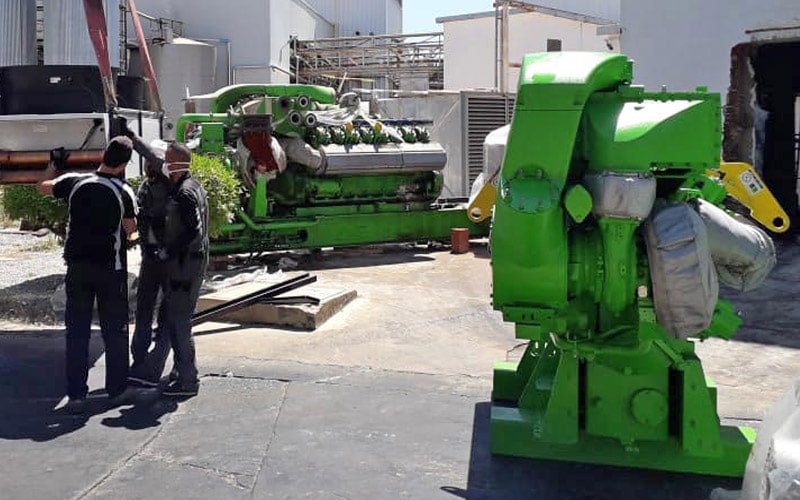 Slama Frères parent company of the Slama Group is a specialist in the refining and conditioning of oils under the brand "Nejma". The group was the first industrialist in Tunisia to opt for the cogeneration solution using Jenbacher gas engines, with production of electricity, heat recovery and an overall energy efficiency of >70%.
A Jenbacher JMS 416 engine was commissioned at the Nejma site in March 2012 with an electrical power of 1.1 MWe. The facility also produces 4,600 tonnes of steam per year.
The engine is connected to the energy network with the additional option of switching to operate in island mode, with a flexibility of up to 40% of the nominal engine load.
In January 2016, the engine underwent a semi-overhaul after 30,000 hours of operation. This duration also coincided with the return on investment of the entire installation, which was six months less than what was initially predicted. It should be noted that the return on investment of similar projects is much shorter nowadays, thanks to the evolution of the prices of electricity and gas in Tunisia.
In April 2020, the engine reached 60,000 hours of operation and underwent a major overhaul in order to start a new cycle of the same duration. Since its start-up, the installation has produced 67,800 MWh of electricity, 28,400 MWh of hot water at 75 ° C (8 m3 / h) and 21,100 MWh of steam at 3 bars (34,000 tonnes), with a 72% overall yield. Operational availability reached 96%.
Thanks to the conversion, modification and upgrades (CM&U) solutions offered by Clarke Energy, the Nejma Huile installation benefited during the general overhaul of the latest generation of the JMS416 engine.
Over the entire first cycle of the engine, the installation allowed Nejma to making savings of more than 4 million DT after deduction of operating costs. It also reduced its carbon emissions by more than 15,000 tonnes.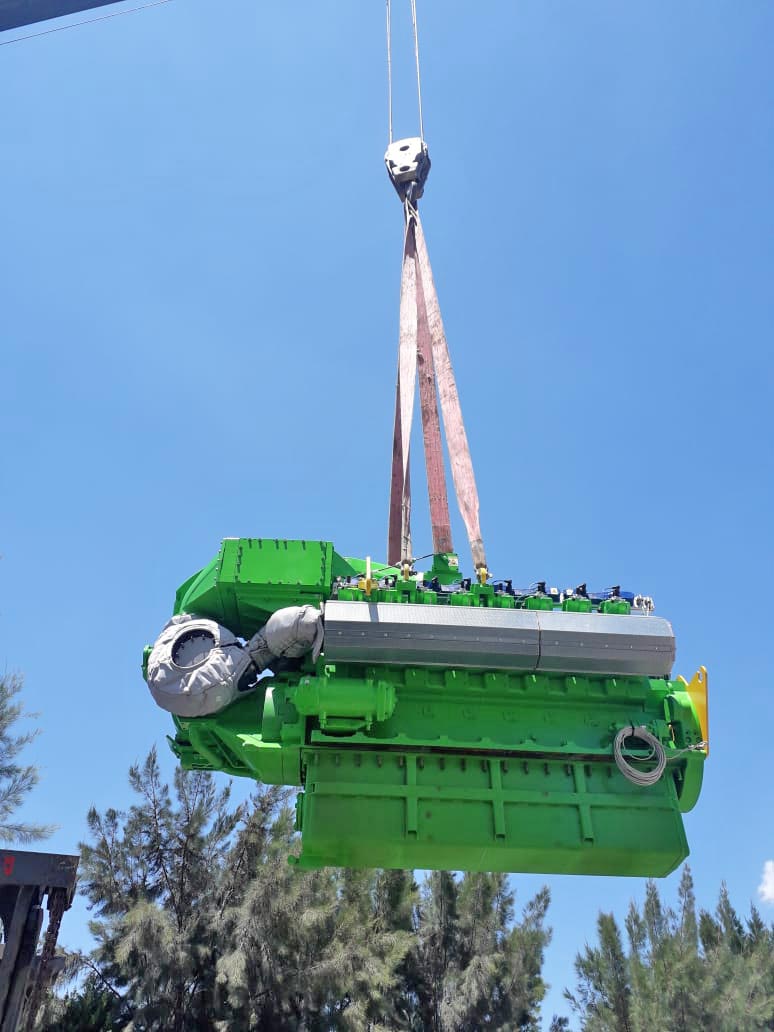 Key information

Client: 

Slama Frères

Capacity: 

1.1MWe

Location:

Oued Ellil, Tunisia

First Commissioned:

March 2012

Engine Manufacturer:

INNIO Jenbacher

Installation by:

Clarke Energy

Engine Type:

1xJMS 416 GS-N

Primary Fuel:

Natural Gas