The Grand Rapids Environmental Services Department operates the water resource recovery facility to keep all untreated sewage out of the Grand River in Michigan. The plant collects and treats an average of 40 million gallons of wastewater a day, using state-of-the-art technology in order to process the wastewater in the most sustainable way possible.
As the plant is not a utility, it would not be able to raise much of a profit by selling excess biodigester electricity back to the market. Instead it was decided to install and run reciprocating internal combustion engines on natural gas and build a renewable natural gas (RNG) plant.
Clarke Energy supplied two INNIO Jenbacher JMC420 engines to Feyen & Zylstra which give a total heat output of 5,683 MBTU/hr. The natural gas-fueled CHP system provides heat to the digesters and produces electricity for the wastewater treatment facilities. It also enhances the city's resiliency as it can operate in island mode during grid outages.
Our wastewater division had predicted that it would need to adjust its operations to treat a growing stream of highly concentrated food waste from Founders Brewing Company, Coca-Cola, Amway and SET Environmental. The City of Grand Rapids decided building a biodigester was the best option.
City of Grand Rapids Environmental Services Manager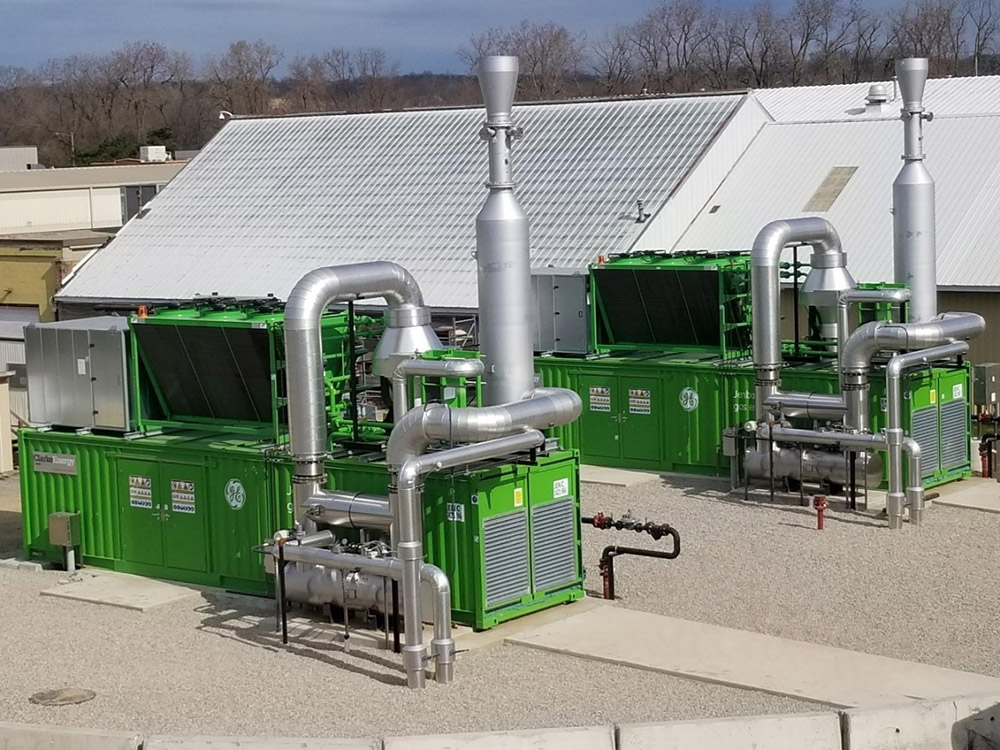 Key information

Client: 

Feyan & Zylstra

Capacity: 

2.82MWe

Location:

City of Grand Rapids, Michigan, US

Commissioning:

2020

Engine Manufacturer:

INNIO

Engineer: 

Tetra Tech

Engine Type:

2 x Jenbacher JMC 420

Primary Fuel:

Natural Gas