COGEN Europe, the European Association for the Promotion of Cogeneration, is delighted that Clarke Energy has become its latest member. Clarke Energy is an international specialist in gas engine-based cogeneration plants, and the largest distributor for INNIO's Jenbacher gas engines.
COGEN Europe Managing Director Hans Korteweg is convinced that Clarke Energy will be a great asset to the association: "From today on, we will join efforts in promoting our shared vision of a resilient, decentralised and carbon-neutral energy system. We strongly believe that we can achieve this in Europe by 2050 and that cogeneration will be the backbone of the system. We are happy to see that Clarke Energy brings great knowledge and experience to COGEN Europe to advocate for a cost-effective decarbonisation in Europe."
Mr. Korteweg continues: "Together, we will promote the multiple benefits of cogeneration towards European policymakers and stakeholders. In an increasingly integrated energy system with important shares of renewable energy, cogeneration is consumer-led and uniquely placed to deliver system efficiency, flexibility across energy vectors, reliability and cost reductions. Europe now needs a comprehensive, consistent and predictable framework to trigger investment towards carbon neutrality by 2050."
Alex Marshall, Group Marketing and Compliance Director from Clarke Energy commented "we are delighted to be joining COGEN Europe, the leading trade body for the promotion of energy efficient power generation through cogeneration in the European Union and one of the leading international voices. Clarke Energy now operates in 5 European countries including the United Kingdom, France, Ireland, Romania and Greece. All our projects seek to support the decarbonization of the European power grid, through energy efficient and renewable power generation and storage technology"
About COGEN Europe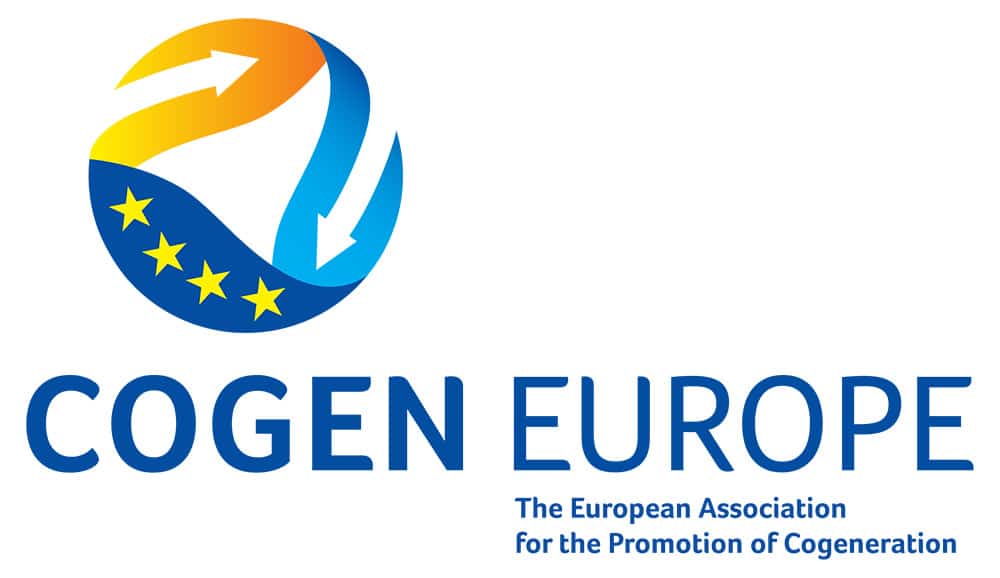 COGEN Europe, the European Association for the Promotion of Cogeneration, is the cross-sectoral voice of the cogeneration industry. Its mission is to work with EU institutions and stakeholders to shape better policies and eliminate administrative, regulatory and market barriers to the wider use of cogeneration in Europe. The cogeneration sector is committed to the creation of a resilient, decentralised and carbon neutral European energy system by 2050 with cogeneration as its backbone, empowering European citizens and industry to generate their own efficient, reliable and affordable clean heat and power locally.
Background information about cogeneration
By recovering heat that would normally be wasted in power-only generation processes, cogeneration makes Europe's energy system more efficient, saves energy, cuts CO2 emissions and lowers energy costs. Cogeneration provides flexibility across heat, electricity and gas networks and sectors by relying on short, medium and long-term storage to balance energy supply and demand. As such, it will play a key role in integrating renewable energy, such as variable wind and solar power, but also dispatchable sources like biomass, biogas and hydrogen, maximising their efficient use and value in the economy. Another key benefit is that, being located close to the point of consumption, cogeneration avoids costly and lengthy grid reinforcements.
Cogeneration currently provides 11% of Europe's electricity and 15% of its heat, contributing up to 21% of the EU's CO2 reduction target and 14% of the EU's energy efficiency target. In its new vision, the cogeneration sector sees a growing pathway for cogeneration in Europe. By 2030, cogeneration could provide 20% of electricity and 25% of heat in Europe, contributing up to 23% of the EU's CO2 reduction target and 18% of the EU's energy efficiency target. By 2050, the sector would like to double the capacity of cogeneration in the EU energy mix by ensuring that cogeneration is prioritised for all thermally generated electricity and heat, in so doing avoiding wasting valuable energy.