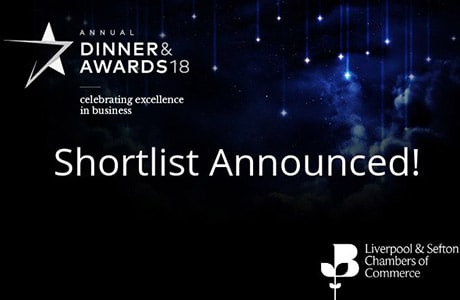 Clarke Energy are delighted to have been named on the shortlist for the 'Exporter of the Year' award at the Liverpool & Sefton Chambers of Commerce Annual Dinner and Awards 2018 which celebrates business excellence in the region.
Exporter of the Year
The award celebrates businesses who have demonstrated an ability to succeed in international markets, looking at export sales growth and consistency. The shortlisted companies were able to demonstrate:
– An increase in sales through exporting
– Significant growth or expansion overseas
– Innovation in products and services
– Demonstrable company commitment to international business
– Ethical and sustainable exporting models
Earlier this year Clarke Energy was named as one of a select group of companies, chosen by the Department for International Trade to act as an Export Champion for the Northern Powerhouse.
Clarke Energy were shortlisted alongside Colloids, Counterline and Yanco for the award sponsored by Liverpool John Lennon Airport who will also make the final decision. The winner will be announced at the ceremony on Thursday 1 November at the Titanic Hotel in Liverpool.
Clarke Energy would like to congratulate all other businesses who have been shortlisted and wish them the best of luck on the night.