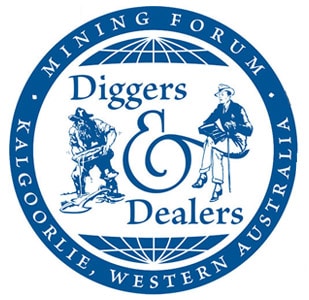 Clarke Energy will be one of the key sponsors at the Diggers & Dealers Mining Forum 2018 which takes place on 6th – 8th August, Western Australia. The annual event first held in 1992 is Australia's premier international mining conference and takes place in Kalgoorlie, the unofficial mining capital of Australia. On Monday 6th August at 17.30, the opening day, we will be hosting 'The Clarke Energy Cocktail Party' in the Sponsors Marquee.
Clarke Energy recently commissioned 5 of GE's Jenbacher high efficiency J620 gas engines to Dacian Gold's Mt Morgans Gold Project in Western Australia. GE's Jenbacher engines were selected based on a combination of high efficiency, low harmonic power disturbance and superior voltage and frequency stability during transient load events.
Last year Clarke Energy was chosen to engineer, procure and construct APA Group's 45MW gas-fired power station in Western Australia using eleven of GE's J624 engines to power the Gruyere Gold Project. The power plant is to be constructed in conjunction with APA Group's new, 198-kilometer gas transmission pipeline, the Yamarna Gas Pipeline.
Clarke Energy has also recently supplied its first hybrid solution using gas engines and storage, demonstrating engineering capabilities to deliver microgrid projects.
During the past 10 years Clarke Energy have successfully completed the design and construction of over a dozen remote power projects all located in hot and harsh Australian outback conditions.
Visit us on Stand 82 where will be highlighting products to the mining sector which include high efficiency gas-fuelled power generation equipment and a range of high efficiency diesel engines.