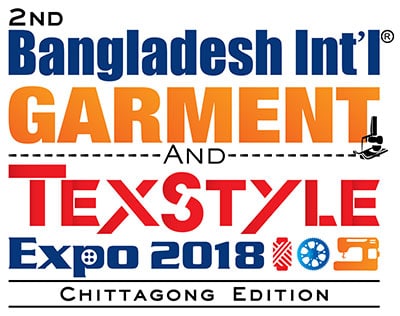 RedCarpet365 co-partnering with China Textile Machinery Association (CTMA) are hosting the 2nd BIGTEX Chittagong 2018 -International Garment & Textile Machinery Expo, where Clarke Energy will be exhibiting. This takes place on 10th – 12th May 2018 in the GEC Convention Centre, Chittagong, Bangladesh.
Over the past few years, Bangladesh has witnessed and greatly benefited from the rapid development of the export oriented textile industry. The country has gained the 2nd position in the world, after China in the export of garments and this sector has contributed 80% to its gross domestic product (GDP). Being the major seaport of Bangladesh, Chittagong is handling almost 92% of the import-export trade of the country. BIGTEX is a platform wherein latest technological advances in the machinery related to textile & garment industry sector will be showcased, including that for gas based power plants, which contributes in excess of 50% to the energy basket of Bangladesh. The government of Bangladesh has initiated number of projects for LNG terminal and pipeline construction in Chittagong region. With Chittagong being the LNG landing point in Bangladesh, with all certainty, availability of LNG will act as an driver for growth of  industries and the special economic zones in Chittagong.
With the Government's commitment to ensuring access to affordable and reliable electricity for all by 2021 and address the impending issues of energy security, increasing price of energy and global warming, it is imperative to explore supply side options viz. propane as an alternative fuel in addition to efficiently utilizing the natural gas resources in the form of combined heat and power plants. Clarke Energy will be completing 5 years of its operation in Bangladesh and with the solutions being offered on captive and combined heat and power, it is helping industries achieve higher overall efficiency and reduce energy cost for production units.
To know more about the energy efficient solutions using GE's Jenbacher gas engine technology and services from Clarke Energy Bangladesh, please contact us or visit us at Pavilion 15, 2nd BIGTEX Chittagong 2018 exhibition being held from 10-12th May 2018 at GEC Convention Center, Chittagong.