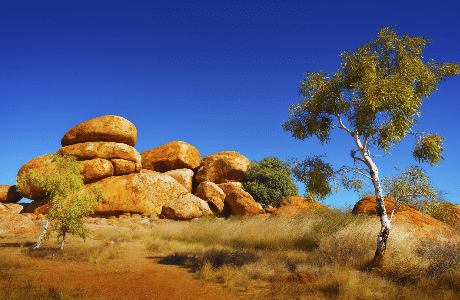 Clarke Energy is pleased to announce it will be a participating in the NT Resources Week Conference & Exhibition taking place in the Northern Territory on 14th and 15th September 2016 at the Darwin Convention Centre. The Conference & Exhibition incorporates 3 renowned conferences running concurrently; SEAAOC (South East Asia Australia Offshore & Onshore Conference), Mining the Territory and Building the Territory conferences.
This world class event is in it's eight year and focuses on the Australian and Northern Territory oil & gas, mining, exploration, engineering and construction activities.
During the past 10 years Clarke Energy has successfully completed the design and construction of over a dozen remote power projects all located in hot and harsh Australian outback conditions.
In early 2016 the company was awarded the contracts to build two new permanent gas fired power stations in the Northern Territory, at iconic Alice Springs and for the township of Tennant Creek.  Clarke Energy's General Manager for Projects, Mr Vincent Kain, will be presenting a paper related to the construction of these projects at the conference in Darwin.
In addition to building permanent power stations, either for 'grid connected' or 'island' operations; Clarke Energy has established itself as a temporary power solutions provider specialist for customers who do not wish to build their own power stations due to short term requirements for electrical supply.
The temporary power solution not only offers the low capital cost benefits and general flexibility of a rental agreement but also provides the customer with the option to purchase the equipment outright at any stage of the contract.
Clarke Energy will be highlighting products to the mining sector which include high efficiency gas and diesel fuelled power generation equipment.
Visit Clarke Energy at their Exhibition Booth No. 32 and the NT Resources website for more information, or contact Clarke Energy for more information on our events.