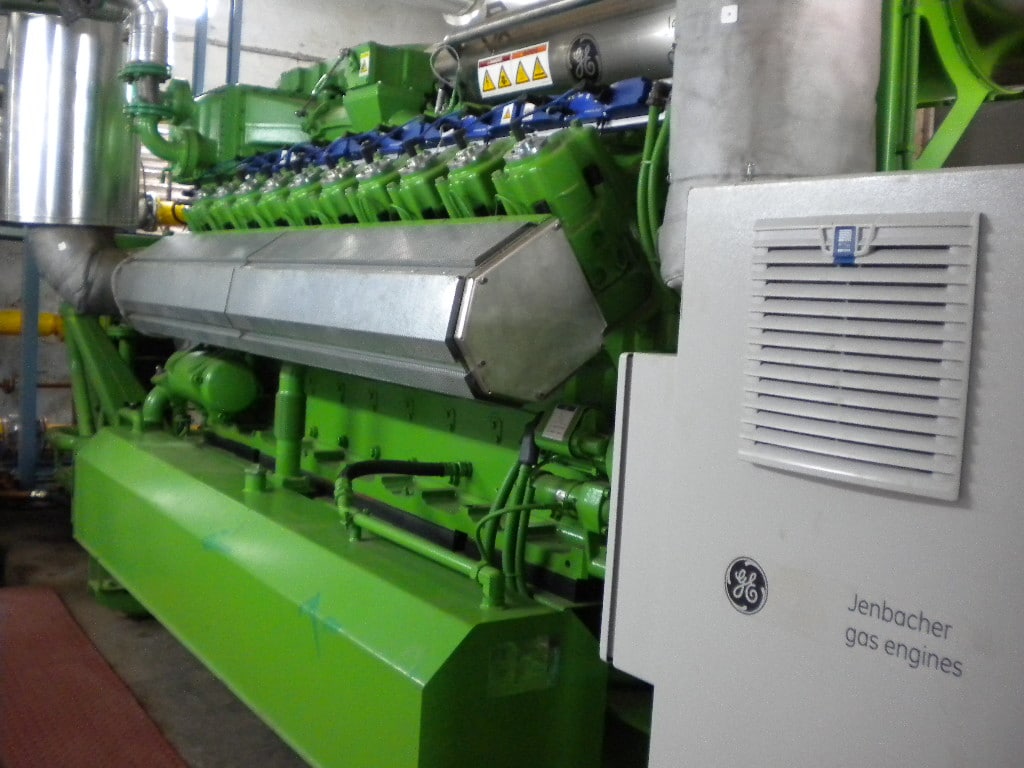 With a legacy of over seven decades, Maize Products has exemplified corn milling from a modest 1 tonne/day of crushing in the year 1941 to a crushing of 650 tonnes/day today. Honoured with the National Award for Import Substitution in the year 1976, Maize Products actively contributes in the research and development of starch & starch derivatives.
Harnessing renewable energy, Maize Products Kathawada corn milling plant has an installation of one unit of GE's Jenbacher gas engines supplied and executed by Clarke Energy. Biogas generated by the biomethanation of corn silage – agricultural waste – is converted into electricity and heat by using the biogas engine.
"Jenbacher has been diligent-to-deliver", Mr. A.D. Vyas (Executive Vice President – Utilities) of Maize Products said. "Moreover, for a prompt & professional approach for maintaining the biogas genset, Clarke Energy's services have been rendered", he added.
Corn milling at the plant is a 24 x 7 process. Biogas generation is through the adoption of Upflow Anaerobic Sludge Blanket (UASB) technology.  Perennial supply of biogas ensures that the biogas engine is fed with biogas continuously thereby meeting plant's energy needs. Annually, over 8.5 million units of electricity are generated from the biogas engine. Configured for cogeneration, steam is also produced by utilising the heat emanating from the exhaust flue gases of the biogas engine, which optimises the overall power plant efficiency.
The customer has entered into an agreement for operation and maintenance with Clarke Energy for a period of 5 years.