Clarke Energy's Global Reach and Local Focus was evident recently when Ty Martin, South Pacific Kohler Technical Support Manager, travelled from Australia to Papua New Guinea to provide specialised training to Kohler dealer ECM in Port Moresby.
Clarke Energy's combined approach of theoretical training followed by practical application means all technicians are trained using the exact modules they will be working on in a supportive and practical environment. The key outcome Clarke Energy seeks from this method is to build confidence in technicians' abilities and for potential customers to consider Clarke Energy as a full circle; sales and maintenance provider.
The training also gave technicians an opportunity to view newly completed projects by ECM and witness some of the training in a practical, real world environment.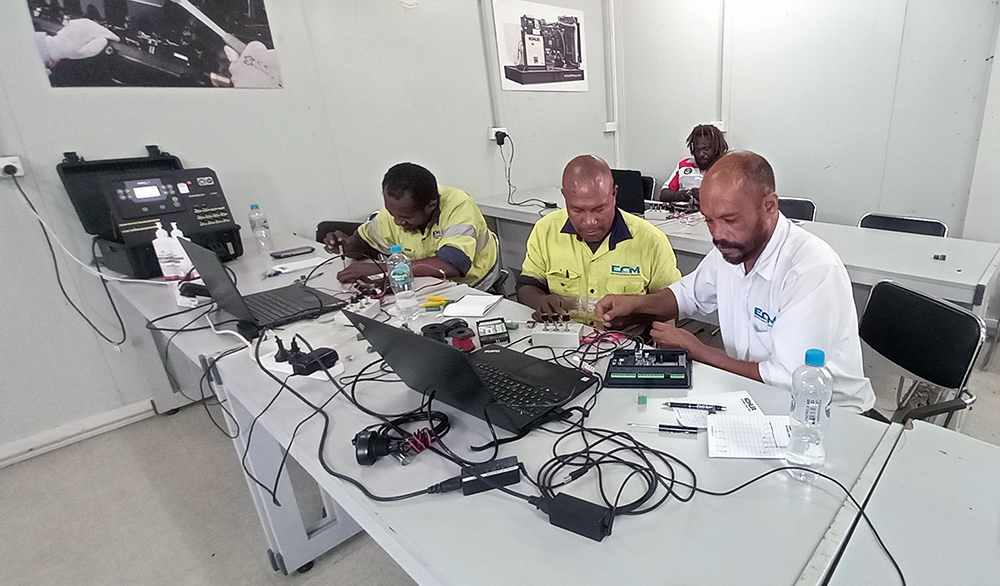 Ty Martin, South Pacific Kohler Technical Support Manager at Clarke Energy says,
"I grew up in the highlands of Papua New Guinea.  It's great to be able to go back and train technicians in servicing Kohler power generation solutions, bringing the latest world class training information from global powerhouse Kohler to apply in real-life situations with our valued channel partners – wherever they might be! Clarke Energy use a range of theoretical, practical and on-site training methods to ensure our technicians are experienced in providing high-quality after sales service for Kohler products."
Clarke Energy is a Kohler company, specialising in engineering, installation and maintenance of distributed power generation solutions. As a Kohler Company, we have an expert understanding of your Kohler equipment. We provide extensive technical training to our Channel Partners and customers. Each of our training modules are tailored to the requirements of the organisation, engine and controller configurations.
The training Clarke Energy provided to ECM was split into two sections:
KD Series Engine Training – KD135 SL1. Training began with an engine introduction, discussing its build process, how it can be integrated into a wider system and its' applications. The training continued to go into the specific engine circuits such as coolant circuit, oil circuit, fuel circuit and then onto electrical and sensor detail. Routine servicing and maintenance schedules were explained and practical servicing was carried out by technicians.
APM403 controller training. The second half of the training covered product architecture and applications/application numbers of the APM403 controller. The training then covered theoretical followed by practical implementation of:
Firmware updates
Uploading and downloading programs
Programming setpoints, inputs and outputs to the controller with custom made switch/resistor boxes
Additional IO cards, CAN Bus Modules, remote annunciators, 4G communication and connections.
Connection of a power station including power management processes
Power generator synchronising and synchronising tests
Alastair Houlihan, Chief Executive Officer at ECM says,

"Clarke Energy have an expert level of understanding of the entire Kohler product range. Their training was specific to our requirements and enabled our technicians to have a hands on learning experience. This ensures our technicians are experienced with the product, meaning our customers can have confidence in our servicing capabilities."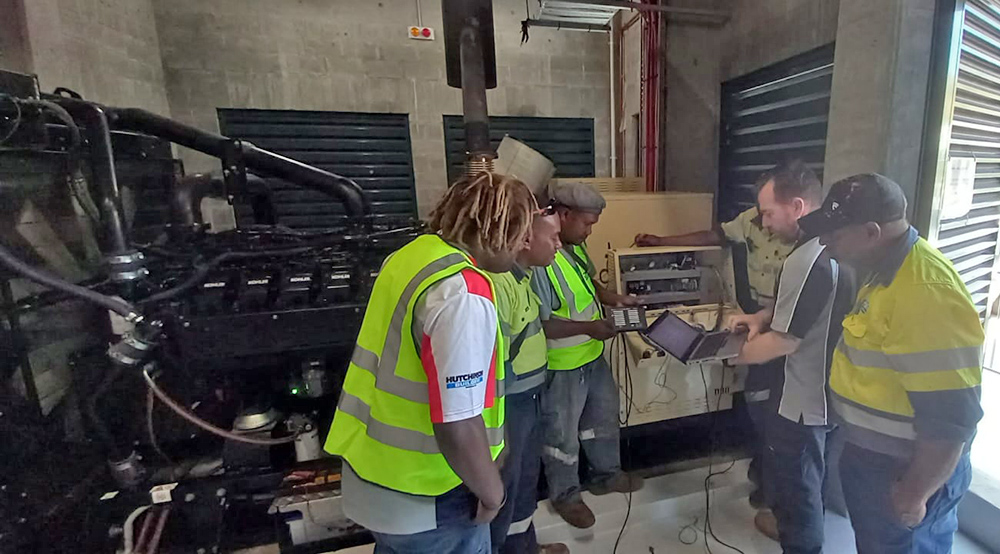 The ECM technicians benefited from Ty's training through practical application techniques, helping them achieve their learning outcomes. This training ensures our customers can have confidence their Kohler products are running efficiently and functioning correctly.
Clarke Energy doesn't just provide generators, we provide after sales service to ensure correct and sustainable operation. We are committed to delivering the highest quality products and solutions and the best levels of after-sales support to our customers.
To find out more about Clarke Energy's customisable training programs, contact us today.
Keep up to date with Clarke Energy and Kohler projects on our News Page.
Clarke Energy, a KOHLER Company, is a multi-award-winning global business specialising in the engineering, installation and maintenance of distributed power generation solutions. Clarke Energy provides distributed power plant solutions with market leading engineering, installation and maintenance support.