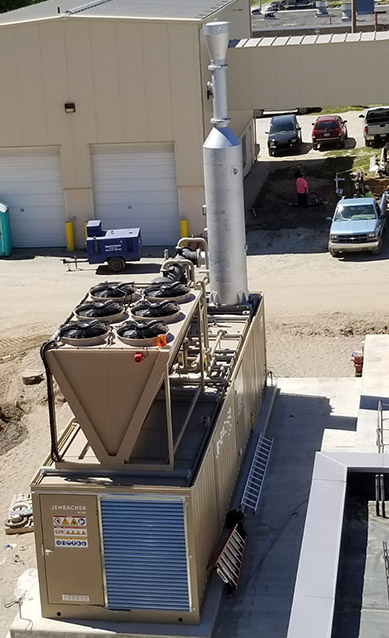 The City of East Lansing's Water Resource Recovery Facility (formerly named the Wastewater Treatment Plant) provides wastewater treatment for the City of East Lansing, Michigan State University and Meridian Charter Township.
A new environmentally friendly digester is being added to the section of the plant which handles biosolids, the industry term for anything that goes into a drain or sewer that isn't water. The anaerobic digester, which is expected to be completed by January 2021, will allow the WRRF to capture the methane gas released during the biosolids digestion process and convert it to electricity in a combined heat and power (CHP) unit. The digester and the improved biosolids handling processes will also reduce the amount of biosolids produced at the WRRF by approximately 40 percent, reducing the volume of biosolids that are transported to a landfill.
The gas-powered generator will burn the methane, providing heat to keep the digester working efficiently and providing electricity to supplement the electric needs of the plant. Between the savings in landfill costs and the reduction in electric costs, East Lansing estimates that the digester will result in savings of about $500,000 per year. Additionally, the CHP unit will provide emergency power capability to operate the entire WRRF in the event of a prolonged power outage.
Clarke Energy has worked with The Christman Company to provide the INNIO Jenbacher dual fuel reciprocating internal combustion engine. The engine can run on biogas from the digester, pipeline natural gas or a blend of the two to optimize the methane storage system.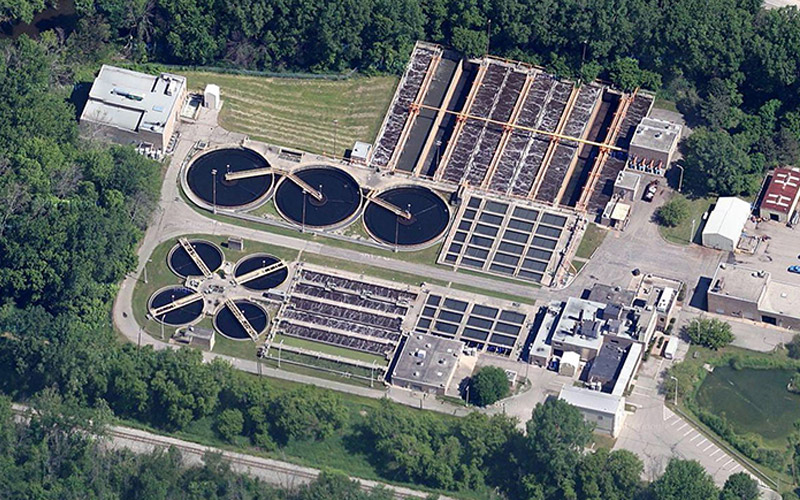 Key information

Client: 

City of East Lansing

Capacity: 

633kWe

Location:

East Lansing, Michigan, US

Commissioning:

2020

Engine Manufacturer:

INNIO

Engineer: 

Tetra Tech

Engine Type:

1 x Jenbacher JMC 312

Primary Fuel:

Sewage gas / pipeline natural gas / blended