As a developing country, building and construction activities are a constant in Bangladesh. Along with the growth of the construction and infrastructure activities in Bangladesh, the cement industry is also growing. The continuous growth of the cement industry is a result of the Bangladesh Government megaprojects. Also, other government public services and industrial development are helping the cement industry to move forward.
The cement industry is an energy-intensive industry with energy typically accounting for 30–40% of production costs. Moreover, the fuel mix in the industry is carbon intensive, and the calcination process itself produces CO2, so that in total the cement industry contributes 5% of the global CO2 emissions. Any unfavorable changes in power related regulations affect the company's business.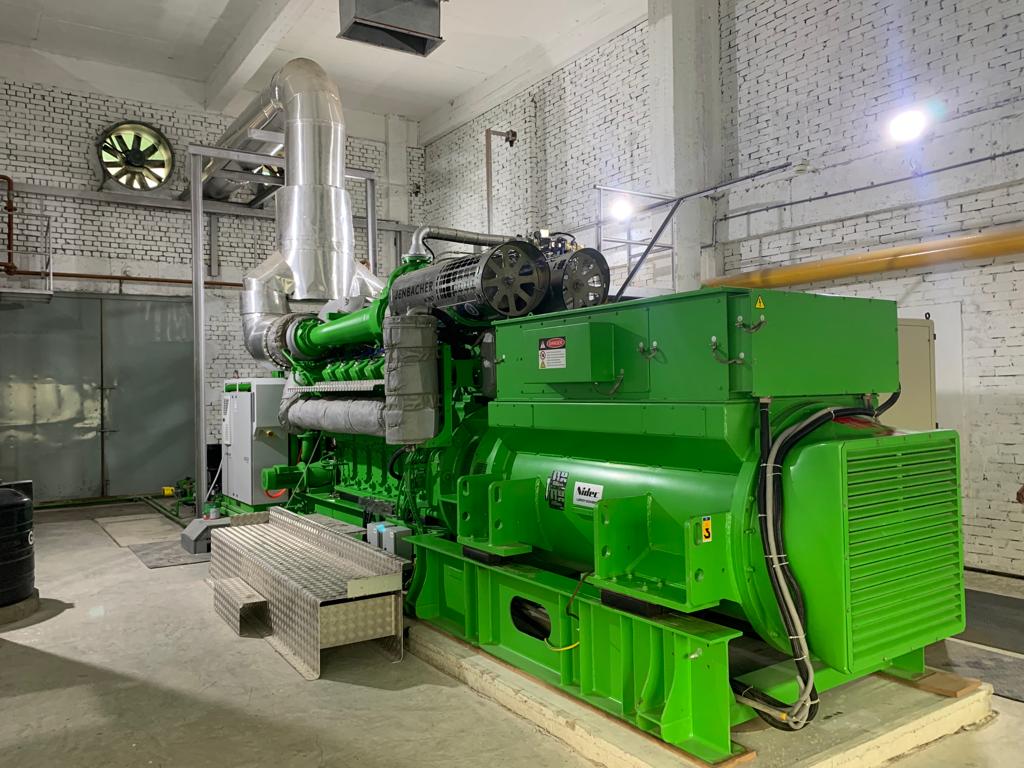 A prominent Bangladesh-based cement company operates the first cement plant in Ganganagar, Bangladesh, approximately 20 km (approx. 13 miles) from the capital, Dhaka. The plant has been in operation since early 2004. It covers the entire cement production process from extraction to production, to cement packing and distribution. At full operating capacity, the plant is expected to grind 2400 tonnes of cement per day.
In 2021, Mir Cement Limited contacted Clarke Energy Bangladesh Limited to build an in-situ power generation plant to meet the Bangladeshi cement plant's energy needs. Clarke Energy Bangladesh Limited provided INNIO Jenbacher natural gas genset model JGS 612 GS NL, of 2000 kWe capacity installed within the building structure.
Mr. A.K.M Zaidul Islam – Director Sales Clarke Energy Bangladesh Limited commented:
"When we did the load analysis for Mir's cement manufacturing unit, the ball mill block load was a major challenge identified. After having detailed discussions with our engineering department, we offered them an integrated solution wherein the offered Jenbacher genset runs in grid synchronized mode during the start of one of the ball mills and once the load has been stabilized, it switches to island/isolated mode of operation, making the installation grid independent. With the need to provide 40% of the total operating load every moment with a single machine configuration, reliability of the equipment had been an essential requirement for the generation plant".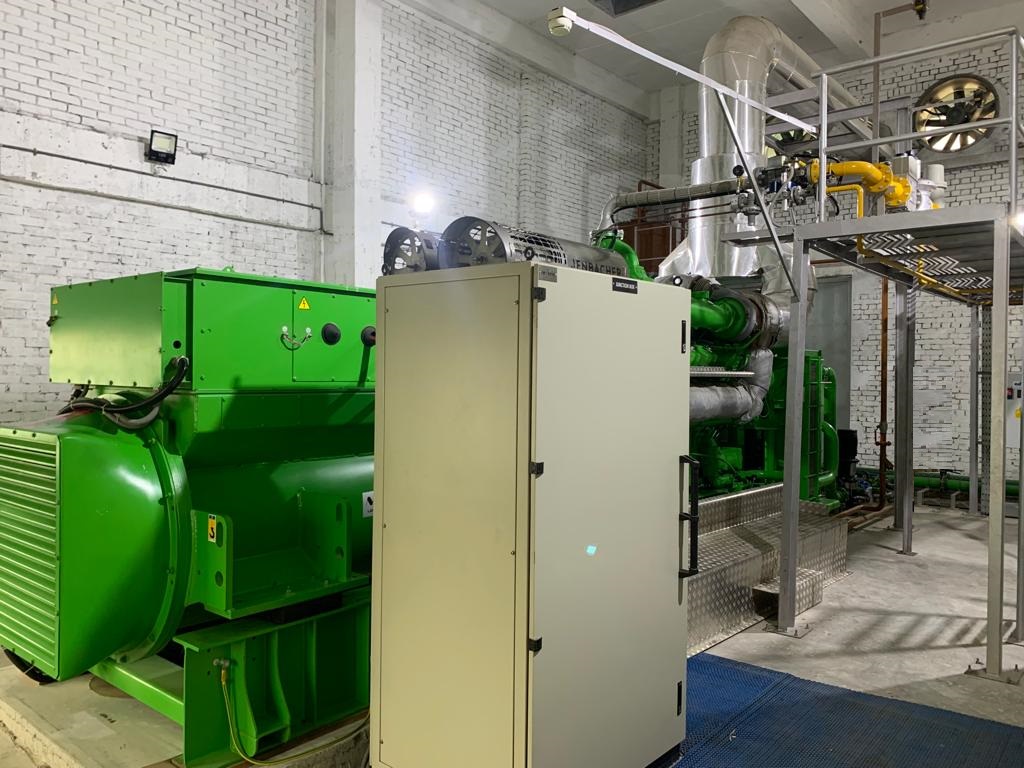 Key information

Project: 

Mir Cement Limited

Capacity: 

2MWe

Location:

Ganganagar, Murapara, Rupgonj, Narayangonj, Bangladesh

Industry:

Cement plant

Application

Captive power plant 

Installation by:

Clarke Energy 

Engine Manufacturer

INNIO Jenbacher

Engine Type:

1 x JGS 612

Fuel Type:

Natural gas