To continue Clarke Energy's commitment to learning and technical support, South Pacific Kohler Technical Support Manager, Ty Martin, recently delivered specialised training to our Papua New Guinea Channel Partners, ECM (Electrical Construction & Management) service technicians. ECM is a trusted electrical contracting company, which services all areas of electrical construction and facility maintenance industries within Papua New Guinea.
Combining both theoretical and practical components for all levels of service technicians, from beginners through to highly experienced personnel, our specialised training programs deliver quality outcomes for organisations, having been designed to meet the requirements of engine and controller configurations.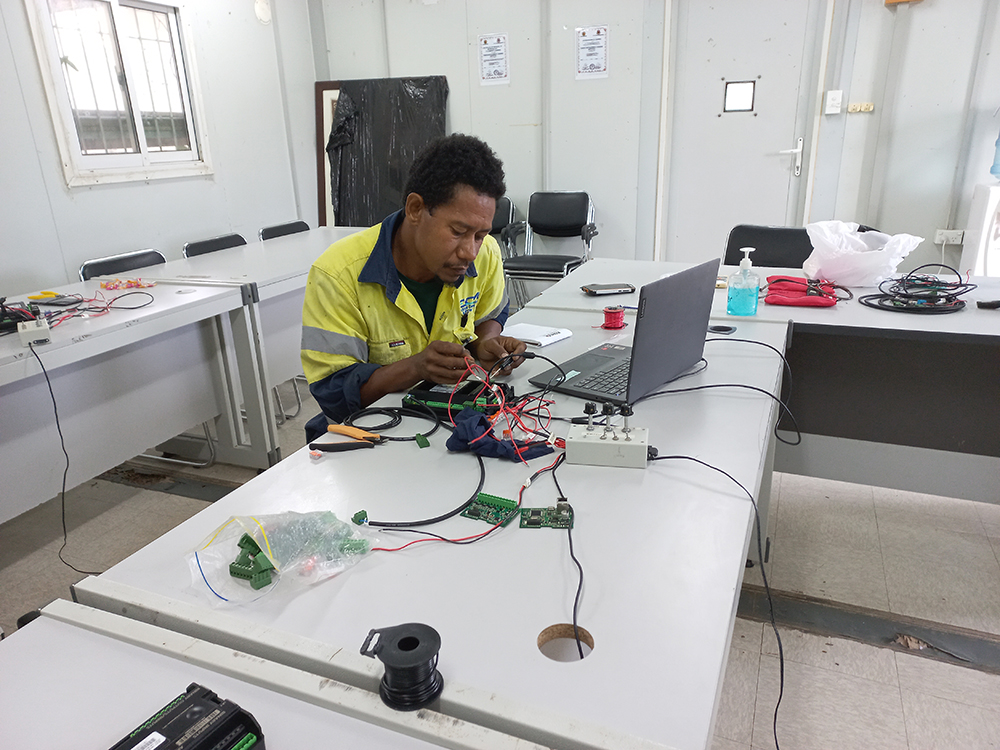 With the training provided being adapted to ECM's training and learning requirements, ECM's service technicians gained greater technical knowledge and confidence when servicing products, resulting in greater customer support within the region.
The APM403 training included program uploading and downloading, firmware upgrades, general programming of inputs and outputs, and understanding accessories and operation, with additional training provided in relation to connecting multiple generators in an Island mode power station.
As a result of the high-level training, Clarke Energy was engaged to complete the commissioning of two Kohler KD1100 generators. Commissioning included individual generator start-ups and load testing, with the two KD1100 generators, then synchronised, a necessary process to achieve reliable and efficient power generation.
The project also included the commissioning of the bulk fuel tank and automated fuel refilling system, impact testing of the system, and power management tuning to achieve the best performance. All ECM service technicians were present for the commissioning and greatly benefited from being hands-on with the synchronised Kohler KD1100 project.
Alistair Houlihan, Managing Director, ECM says:
"ECM's technical staff and management always look forward to the highly esteemed training programs with Ty Martin from Clarke Energy Australia. Ty puts together a thoroughly planned and well-taught training program tailored to incorporate ECM's current projects and commissioning. The dynamic theory and practical training ensure the ECM team remains up to date and certified to the highest standard."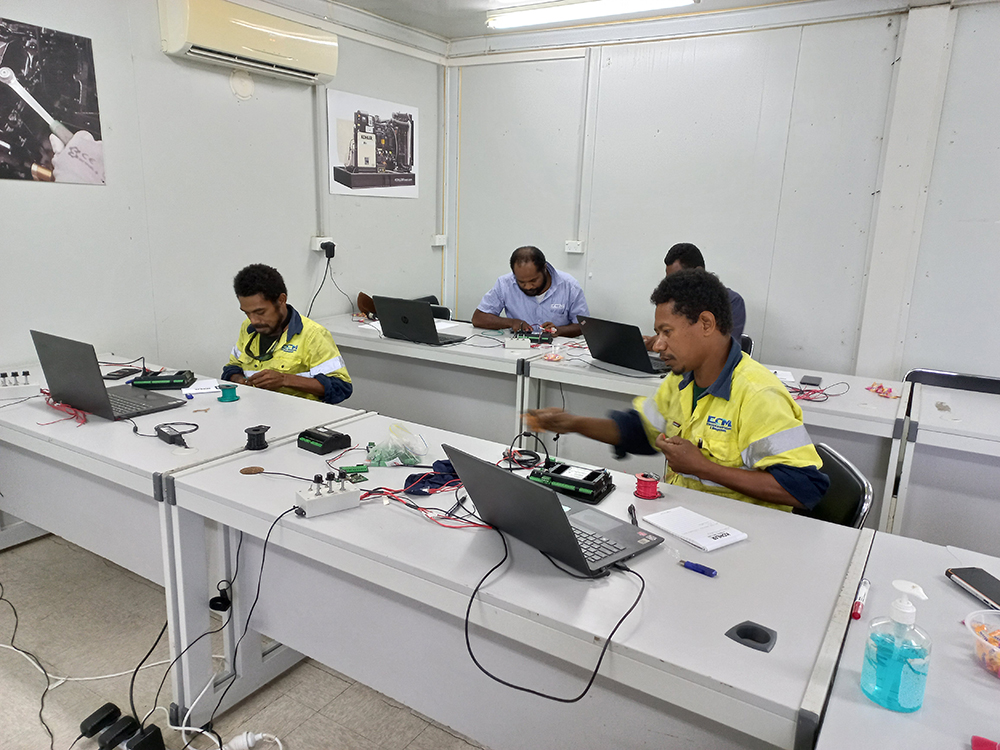 Ty's customised training program for ECM's service technicians was represented and referenced throughout the Kohler KD1100 synchronised commissioning project, allowing the service technicians to incorporate their newly learned skills into practice.
By the end of the week, ECM's service technicians were confidently obtaining downloads, making changes, and operating the gensets and load banks. Being able to view load impact tests with synchronised sets, the service technicians were able to witness the automatic starting as the load increased, load sharing, and automatic stopping with low loads.
Clarke Energy has direct access to the latest Kohler training and developments and proudly shares this directly with our channel partners. We remain dedicated to providing our customers with exceptional products, solutions, and extraordinary after-sales support.
To find out more about Clarke Energy's customised training programs, contact us today.