Representatives from Clarke Energy Australia recently participated in the Australian Petroleum Production & Exploration Association (APPEA) 2023 Conference and Exhibition, held from 15th to 18th May 2023 in Adelaide, South Australia.
With APPEA being the peak national body representing Australia's upstream oil and gas exploration and production industry, the annual Conference and Exhibition is widely regarded as the premier oil and gas event in the southern hemisphere.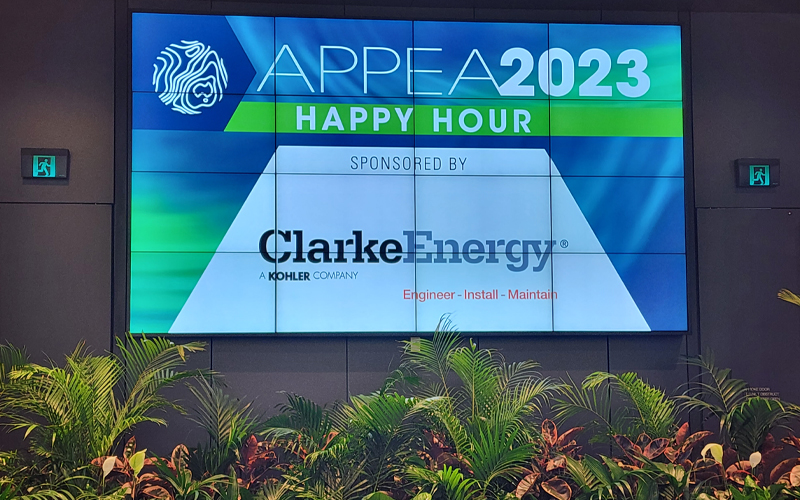 The 2023 Conference and Exhibition theme of 'lead, shape, innovate – accelerating to net zero' provided a valuable forum for associates of the oil and gas industry to discuss and contribute to the road to net zero emissions, and the global need to find and develop Australia's oil and gas supply.
The 'Hydrogen for the Future' presentation focused on low-emission hydrogen production and storage, representing a key future investment opportunity for the oil & gas sector, and emphasised how low-emission hydrogen is emerging as a fundamental building block for the decarbonisation of the global economy. In support of this presentation, Clarke Energy provided information to exhibition attendees in relation to our hydrogen ready Jenbacher engines.
Insights into Clarke Energy's carbon capture capabilities was also shared, and was appropriate for this forum, with carbon capture storage (CCS) being a key topic at APPEA 2023. 'The Challenges of CCS' and the Northern Territory CCS Hub presentations provided fundamental information on safely capturing and storing carbon; hypothesising the solution of injection telemetry, reservoir surveillance, integrity, and environmental assurance to identify and evaluate the risks and consequences of CCS.
Other thought-provoking addresses were 'Leading Environmental Management', 'Low Emissions Energy & Technologies', and 'Dealing with Emissions'; all providing insights into the challenges and opportunities of methane emissions; minimising the environmental implications of upstream energy, and end-to-end emissions monitoring.
The Federal Opposition Address & Accelerating to Net Zero panel, saw The Hon Peter Dutton MP, Kevin Gallagher, Chief Executive Officer & Managing Director of Santos Limited, and others discuss Australia's acceleration to net zero; stating that the oil and gas industry is an essential fragment of a low-carbon economy in Australia. While APPEA CEO Samantha McCulloch reinforced in her closing address the industry's role as a key driver of energy transformation.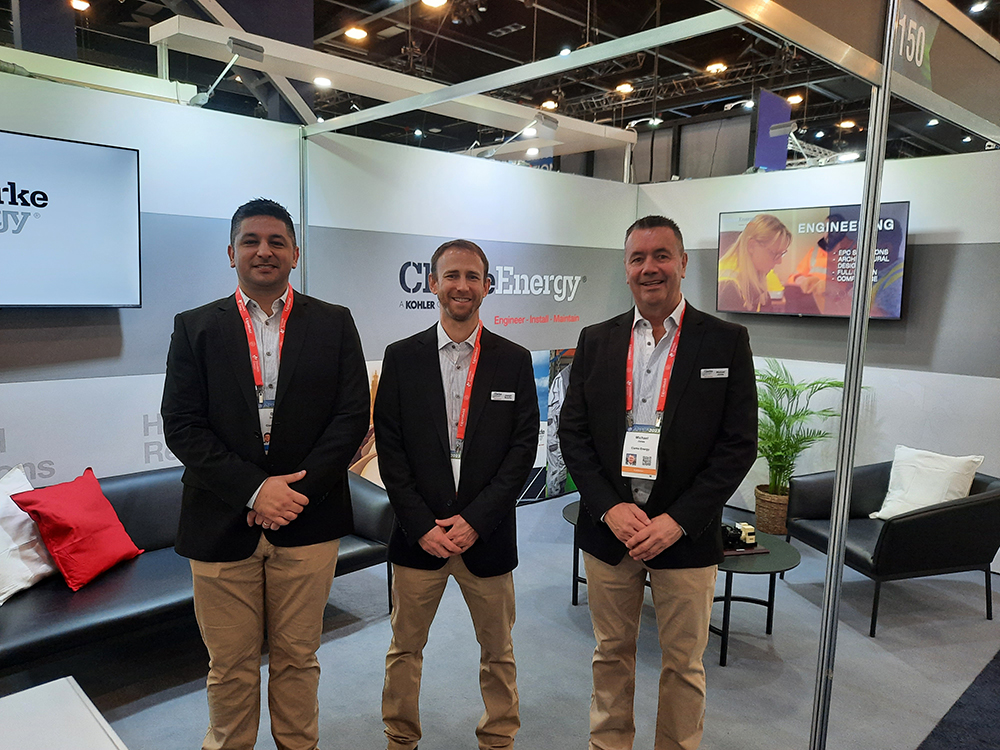 Representatives from Clarke Energy included Main Board Director, Australasia, Greg Columbus, Sales & Business Development Director, Michael Jones,  Regional Sales Manager – East, David Sheipouri, and Applications & Proposals Manager, Joseph Brochu, all of whom were able to provide insights to conference delegates and exhibition attendees on Clarke Energy's developments in the oil and gas industry, and information in relation to the company's hybrid power solutions.
While the 2023 APPEA Conference & Exhibition provided a significant opportunity for oil and gas industry professionals to share ideas and discuss the future of the industry, the two Clarke Energy sponsored Happy Hours allowed participants to network in a vibrant and social atmosphere.
Michael Jones, Clarke Energy's Sales & Business Development Director, says:
"With Clarke Energy's Australasian headquarters based in Adelaide, APPEA 2023 provided our company with a great opportunity to be involved in critical industry discussions regarding the road to net zero emissions. We were proud to participate as the Happy Hour sponsor, greatly enjoyed our conversations with exhibition attendees, and we are already looking towards APPEA 2024 in Perth."