PowerGen Australia, a Channel Partner of Clarke Energy in New South Wales, recently completed the sale and delivery of a Kohler KV440-FD02 generator to Warrawee Aged Care Facility.
PowerGen Australia are an Australian power generator supplier offering a large range of industrial generators that are designed and built to power commercial industries. PowerGen Australia have over 20 years of experience with supplying, installing and maintaining premium quality diesel generators.
Warrawee Aged Care Facility, located on Sydney's North Shore, is in the construction process and needed an emergency power generator to be installed as part of the project.
McKenzie Group are working with the Mark Moran Group for the development of the Residential Aged Care Facility located at 1496 Pacific Highway, Warrawee. The facility consists of 2 linked buildings comprising of 5 residential levels, delivering 105 rooms. As well as beautifully designed and appointed aged care suites, the development features a spa, cinema, gym, virtual reality facilities and visionary resident amenities.
The new Warrawee facility will feature luxurious light-filled interiors, spacious bedrooms, lush gardens and relaxing outdoor retreats designed with quality, comfort and innovation in mind. And as it is a dedicated aged care facility, by nature it will require an ongoing, reliable power source to support residents 24/7 under a range of conditions.
PowerGen Australia's Business Development Manager, Rick Clarke, said "We were delighted to supply and install the Kohler KV440-FD02 to the facility at the Warrawee development to ensure secure power supply for the facility and its residents."
Chris Leane, Clarke Energy's Kohler Channel Partner Manager says
"As KOHLER continues to be the preferred choice for critical back up power generation, it's important we have competent partners like PowerGen Australia to assist our growth. Aged care facilities depend on reliable back up power, more so with the constant Covid-19 threat and needing to provide adequate power for air circulation, ventilators and other critical services. PowerGen put facility management minds at ease with 24 hour technical and service support, should it ever be needed."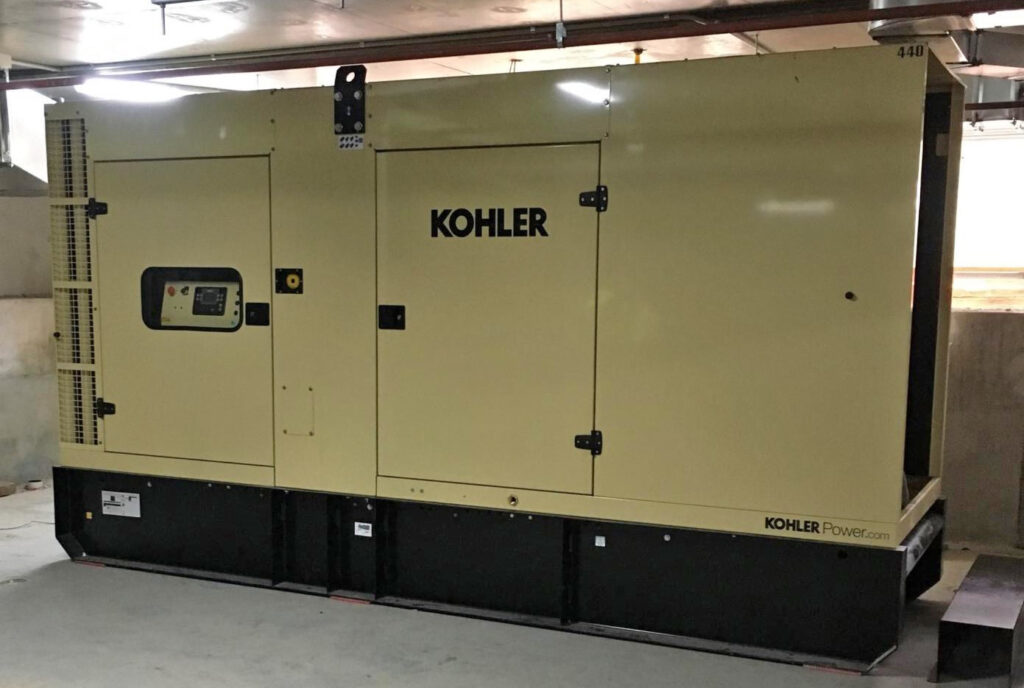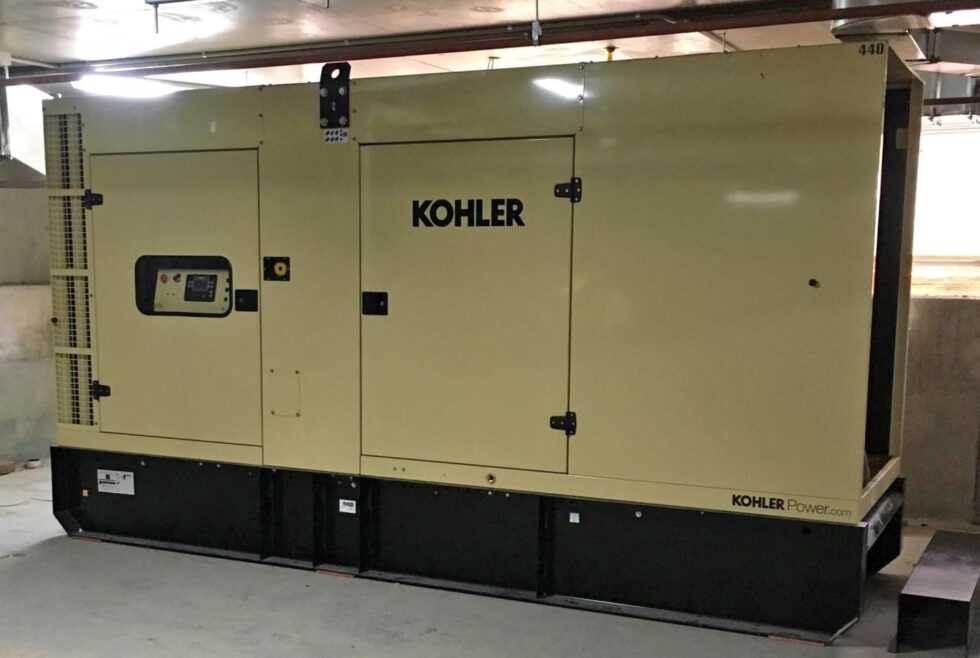 The Kohler KV440-FD02 is one of the latest diesel generators in the Kohler product range, ticking all the boxes for this particular project. This generator features:
Highly optimised fuel consumption
Low operating sound level
Minimum 24hr run–time
Strong build quality and safe enclosure
High starting and loading capacities satisfying ISO8528-5
High power output in a compact package
Excitation system to permit sustained overcurrent over 300%
Safe and reliable operation in a wide range of conditions
To install the KV440-FD02, the canopy had to be disassembled. Following disassembly, the generator had to be lowered into the basement and the canopy reassembled in position.
Paul Nielsen, PowerGen Australia's Director said
"Importantly, we offer after-sales servicing with 24/7 availability, which is supported by Clarke Energy's customised technical training program. This ensures that all Kohler generators we supply and install continue to operate reliably and power generation is available a range of situations, which is a critical success factor for any project."
Clarke Energy is a proud Kohler company with Channel Partners across the Asia-Pacific region distributing Kohler generators suitable for a range of applications.
Contact Clarke Energy today to find out more about how we can help you.