Clarke Energy's comprehensive training programs are delivered by experienced experts.  What really sets our training apart and delivers benefits to our clients is that it combines theoretical and practical learning in high quality training environments with small class sizes and certificates are provided upon successful completion.
Recently our Queensland Kohler Marine Channel Partner, Seamech, arranged Kohler Marine Training for Kohler dealers at two locations: Airlie Beach for the North Queensland region and Brisbane for the South-East Queensland Kohler dealers.
The training sessions focused on our current generator controllers DEC3500 (PGEN Capable) and ADCIId, along with all accessories such as remote digital gauge, 3" gauge, remote IO boards etc.
Rather than just delivering theory and endless on-screen presentations, Ty Martin, Clarke Energy's South Pacific Kohler Technical Support Manager has custom made practical training box's for the students, which means that they can get 'hands on' and test various functionalities of the devices in real time.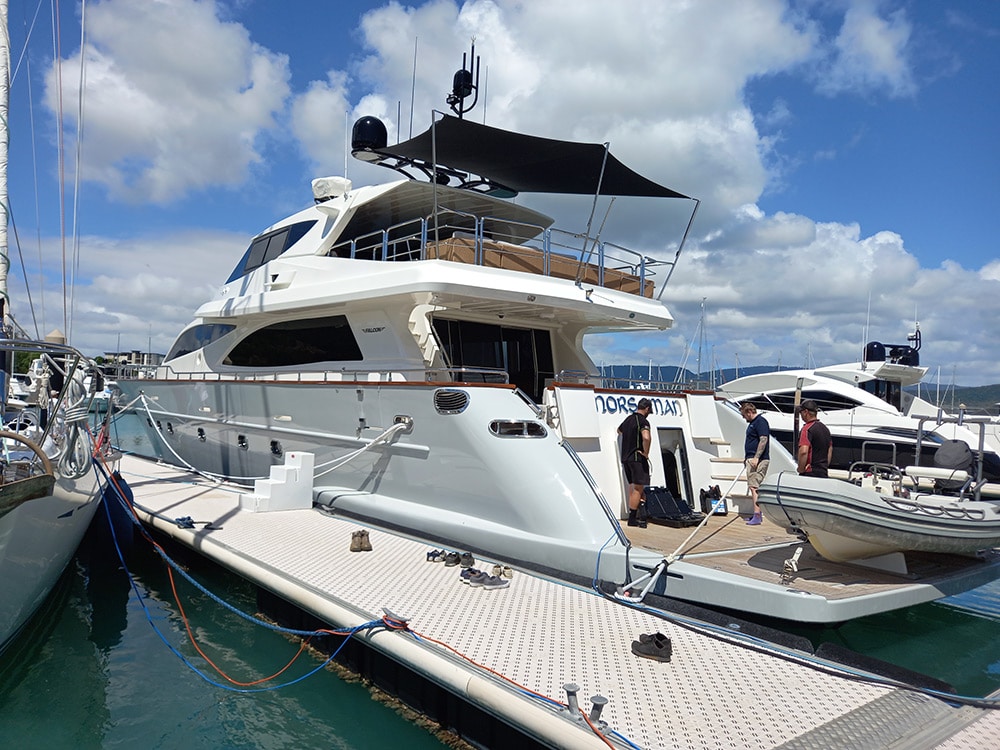 Technical Support Manager, Ty Martin says:
"The training also includes the opportunity for participants to access menus and navigate their way around the controllers to increase familiarity with the functionality and allow technicians to become more comfortable with them."
Training is structured to allow participants to learn the relevant theory and then carry out the work in a practical setting.  Allowing participants to get hands on ensures that they gain practical experience with working gauges, inputs and outputs etc and build confidence which is directly relevant in their workplace.
The training sessions are comprehensive and cover topics including:
Product architecture
Product specifications
Firmware updates
Program uploads and downloads
Updating controller parameters via the display and with the Kohler software via laptop – hands on
Creating inputs and outputs via the display and with the Kohler software via laptop- hands on
Understanding accessories – then practically wiring these in and seeing them work – hands on
They learn how to connect via Modbus for testing purpose's
Alternator overview and system of operation
Kohler engine overview and break down
PGEN overview and capabilities
Dealers gained a range of theoretical knowledge and practical experiences from the training.  They developed increase awareness of the generator capabilities and functionality that will benefit and assist in current and future installations.
During the Airlie Beach training session participants also had the opportunity to get onboard a vessel with a recently installed 28EFKOZD and were able to connect up the Kohler diagnostic software KIRA to experience demonstrations first hand.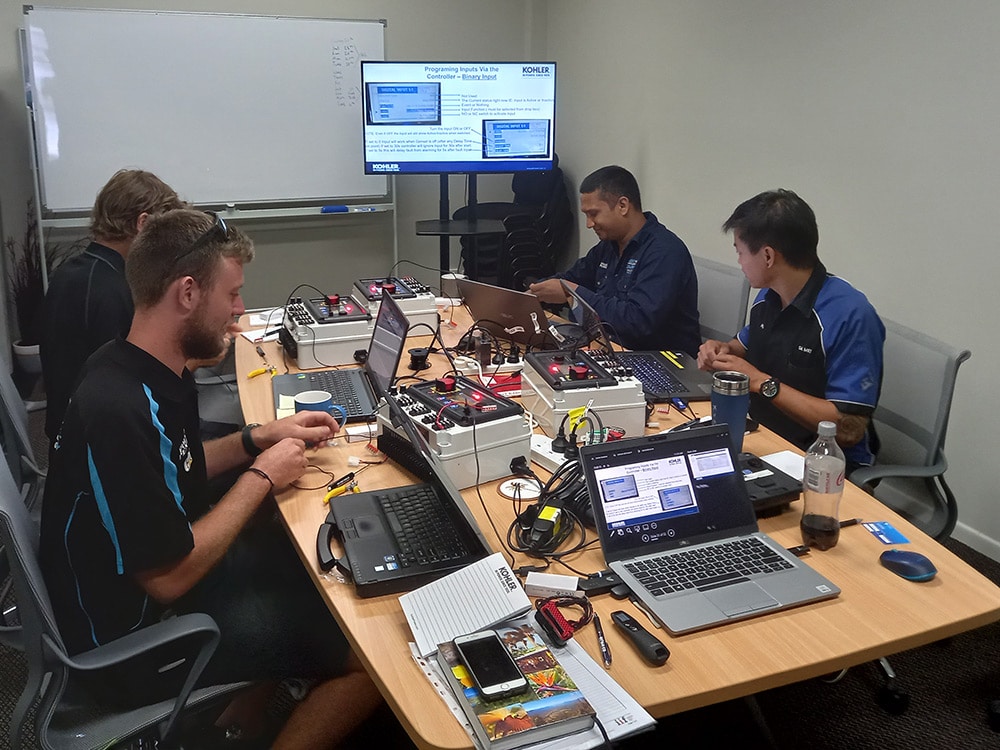 Sam from Seamech said:
"The combination of theoretical and hands-on training has helped us become more familiar with the equipment and given the team much greater understanding.  Custom made simulators gives us the opportunity to use the controllers firsthand in a practical setting, adjusting setpoints and troubleshooting real life scenarios means we have more confidence applying our new knowledge and skills back in the workplace, on board or at sea"
The specialised marine training courses were well attended with students attending the Airlie Beach training from up to 800kms away and dealers attending the Brisbane training from up to 150km away.
Airlie Beach training session attendees included representatives from:
Attendees at the Brisbane training included participants from:
Clarke Energy is committed to delivering the highest quality products and solutions and best levels of after-sales support to our customers.  We offer specialised customer-orientated training programs for both beginners and experienced service technicians.
Contact us today to find out more.