Unilever Hammond Indiana has been in operation since 1929. Today they are primarily specializing in synthetic bar soaps under the Dove and Caress brands. The facility supplies the North American market with an estimated 950 million bars of soap annually.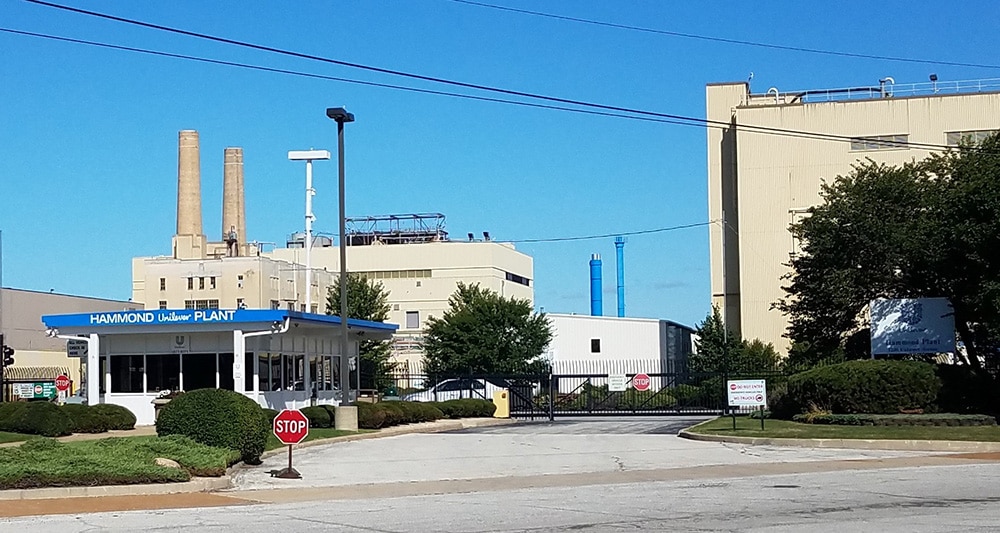 Grastim Energy:
The company started a special partnership with Unilever US, involving the construction of a new energy center in Hammond (Indiana).Grastim Energy will supply electricity, heat, cooling and compressed air for an agreed seven-year term.
Grastim installed the combined heat and power (CHP) system which runs on natural gas supplied by NIPSCO. The benefits are efficient use of the fuel by producing electricity at over 46% efficiency and recovery of the thermal energy in the engine and exhaust system bringing the overall efficiency to >90%. In addition, this also provides a cleaner solution thus reducing Unilever's carbon footprint.
Grastim partnered with Clarke Energy USA to provide a fully customized containerized solution inclusive of an INNIO Jenbacher JMC624. The JMC624 is a 24-cylinder engine which produces 4368kWe & delivers a heat rate of 6,623 MBTU/hr. The containerized package was delivered to site at the end of February 2019 and was operational in June of the same year. The generator is connected to the facility in mains parallel operation, but it is also designed to run in isolated operation should the facility encounter a power outage from the utility.

Key information

Client: 

Grastim Energy

Capacity: 

4.38MWe

Location:

Hammond, Indiana, US

Commissioning:

2019

Engine Manufacturer:

INNIO Jenbacher

Engine Type:

1 x Jenbacher JMS624 TT


Primary Fuel:

Natural Gas